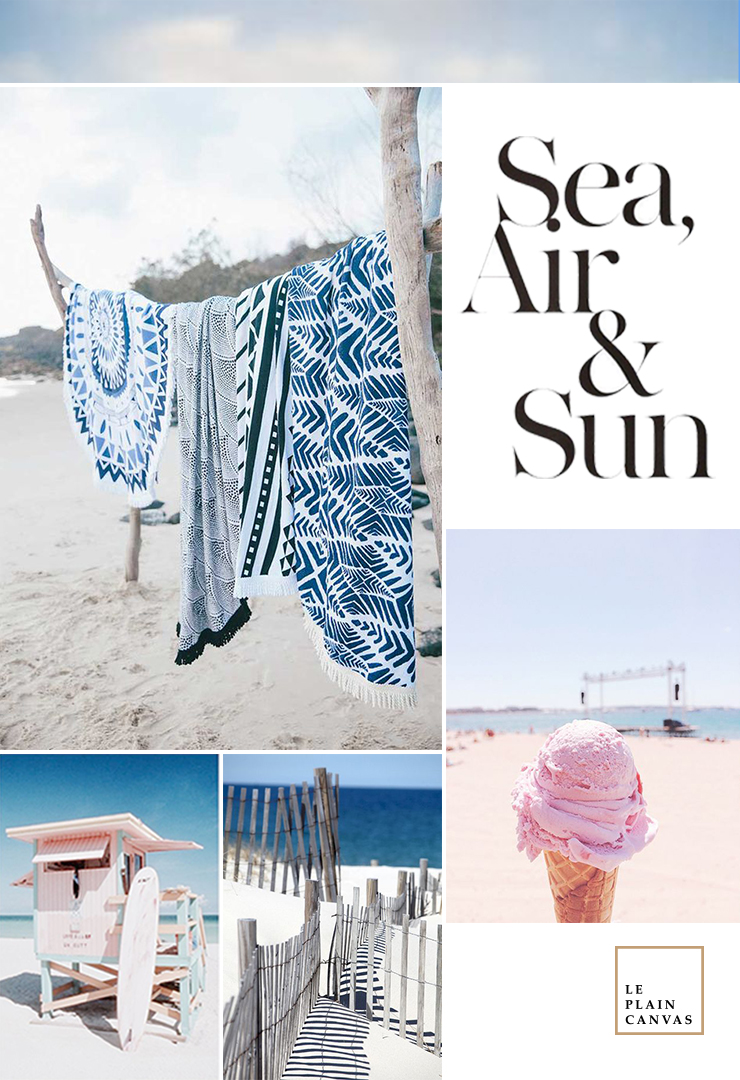 It's the last Monday of April we are going to try and crush that Monday morning!
Our bench holiday might not look quite like this, but we can always dream of it. Dreaming of the sun, sea and air with the waves pounding on the shore, and the light breeze on our face. Laying down on beautiful fabrics and having ice cream to cool down from the heat. Well, now we blame the Pinterest for the inspiring seduction and day-dreaming.
Still feeling blue? More holiday and home inspirations heading your way. Stay tuned!
xoxo, Angela.
Credit | All shots used on the mood board via our Pinterest boards.