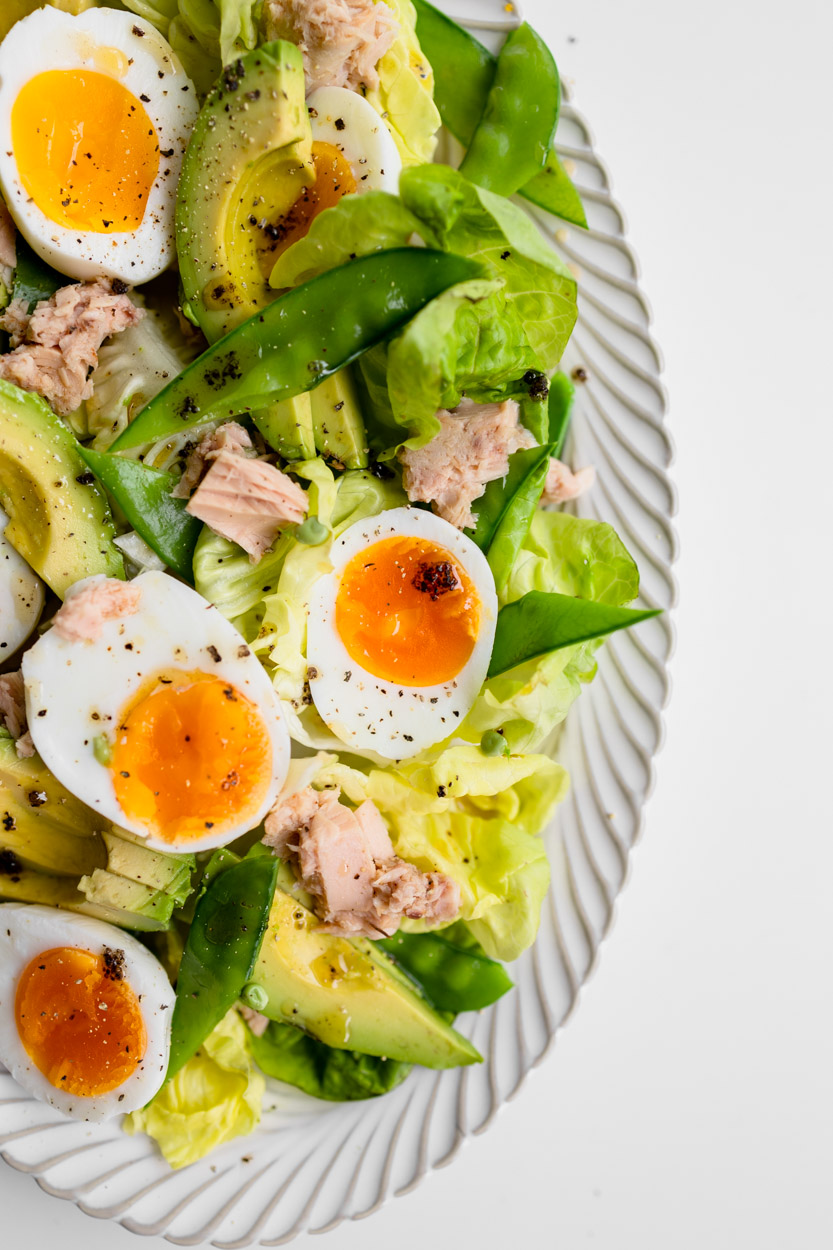 Avocado, Tuna, Snowpea and Egg Salad — 'Creamy', 'inspired' and 'delicious' are just three ways we'd describe our Tuna & Avocado Salad with Sugar Snap Peas and a French Dressing. We've mixed basil-infused tuna with a French dressing and popped it on top of a sugar snap pea, baby salad and avocado base for a unique lunch that will hit your tastebuds time and time again.
Cooking Hard Boiled Egg
If you need easy-to-peel eggs and you have fresh eggs, you might want to try steaming the eggs for 15 minutes. Pour an inch of water into a pot and insert a steamer basket. Bring to a boil. Place the eggs in the steamer basket, cover and steam for 15 minutes (more or less, check!).  (Or if you don't have a steamer basket, steam the eggs in a half inch of water.) The steam penetrates the shell a bit making the eggs easier to peel.
If you've boiled a batch of eggs that you are now finding difficult to peel, try cracking the shells all around without peeling them and soaking the eggs in water for a while. The water often seems to seep in enough under the shell to make the egg easier to peel.
If you live at high altitude, let the eggs sit in the hot water longer or lower the heat and maintain a low simmer for 10 to 12 minutes.

Did you know? Older eggs are easier to peel than fresh eggs. If you are planning to make hard boiled eggs for Easter and want to make sure that the eggs are easy to peel, buy your eggs at least a week ahead of time (two weeks even better, they'll keep).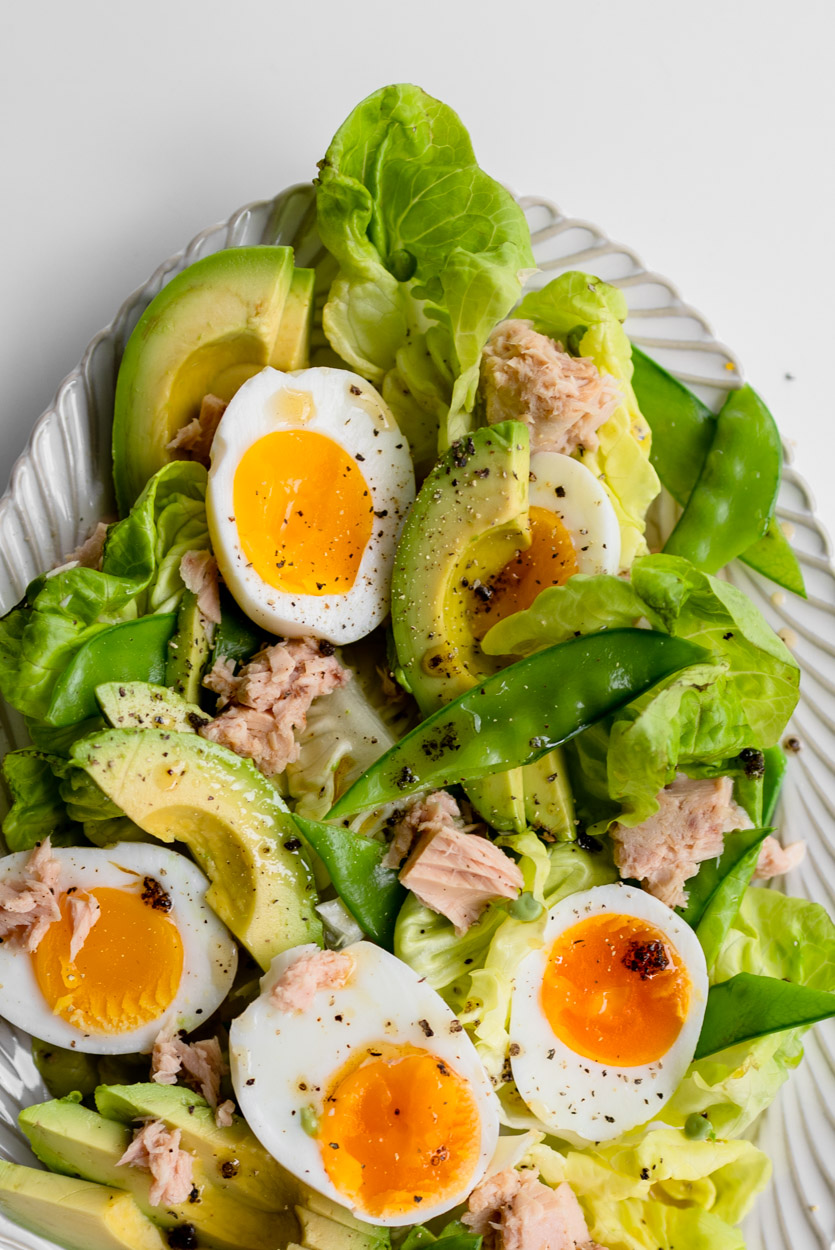 xoxo, Joe
Avocado, Tuna, Snowpea and Egg Salad
Ingredients
1 tbsp pumpkin seeds

2 tsp extra virgin olive oil

juice and zest ½ lemon

½ small avocado

50 g sugar snap peas

50 g pea shoots or salad leaves

80 g can tuna steak in spring water, drained (60g drained weight)

a few chives, snipped
Methods
Heat a small frying pan and toast the pumpkin seeds until they start to pop. Tip into a bowl and set aside. In a separate bowl, combine the oil, 1 tsp of the lemon juice, the lemon zest, a pinch of salt and a good grind of black pepper.
Stone, peel and slice the avocado, then toss in the remaining lemon juice. Thinly slice the sugar snaps at an angle into long strips, then transfer to a bowl. Add the pea shoots and avocado, and gently toss them together.
Flake over the tuna and drizzle with the dressing. Scatter the pumpkin seeds and chives on top.