The Civic District located along the Singapore River is where Singapore's historical, architectural and cultural heritage started. The Civic District lies at the very heart of Singapore and is well-known for its key government buildings, museums, protected parks and memorial spaces.

It is one of our favourite places to visit, especially during all the art festivals and events this is where it's been held at. Due to Covid-19, this place is quieter than usual, as fewer art exhibitions are being held. However, new cafes and exhibitions is taking over this quiet place recently. It is not the first time we visit here, but every visit is a memorable one.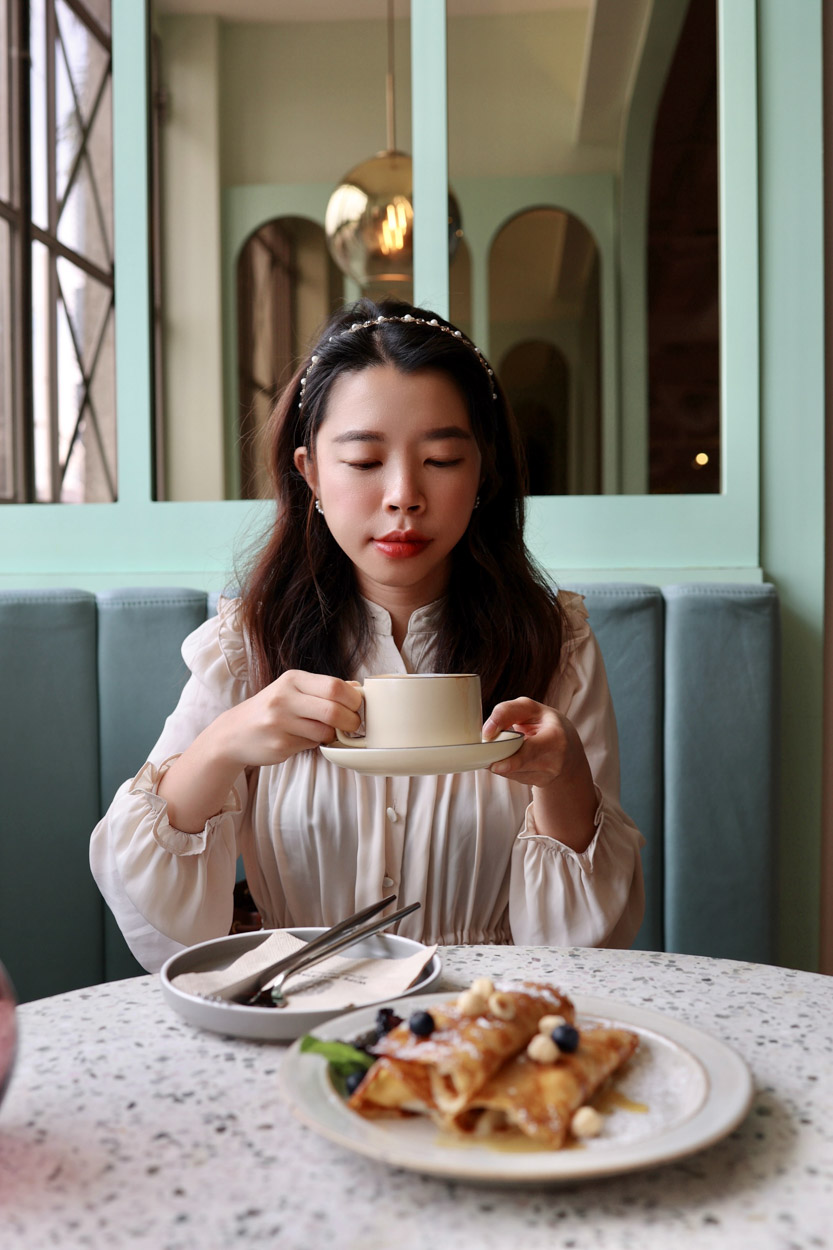 Everything meal starts with a cup of good coffee.
Researching for places to visit during our free time has permanently altered my TikTok 'For You Page' to display a constant stream of recommendations and new openings. You won't be hearing any complaints from us though, especially after we added the video of The Great Mischief to our favourites without a moment's hesitation.

Looking like a scene out of a Wes Anderson film, the restaurant boasts a pastel-hued interior, gold accents, scallop chairs and terrazzo tables, a leap from the previous decor that had neon lights and turquoise tiles. The refreshed vibe has a good balance of heritage and modernity, mirroring the art gallery.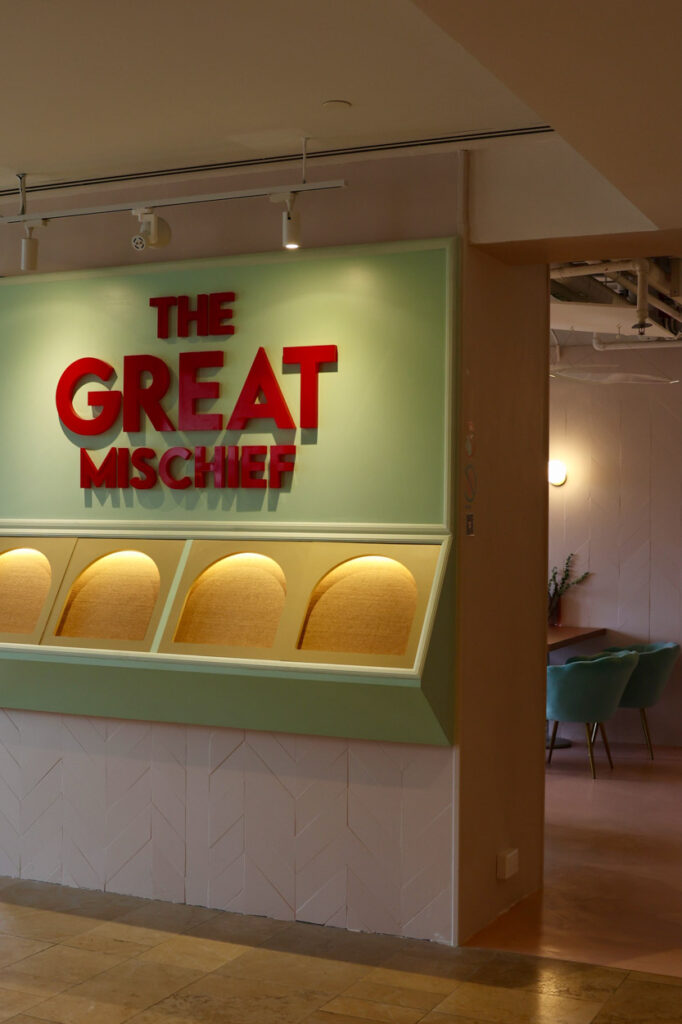 The restaurant has a Catalan-inspired brunch menu including Chaffles ($20), classic waffles with savoury fried chicken and Pear in a Blanket ($12), Poached Pears wrap in crepe. As it is a halal restaurant it offers a non-alcoholic menu. If you are heading down, try to snag a seat at one of their window nook booth seats. It offers a scenic view of the skyscrapers, perfect for a chill day with friends.

The Great Mischief 
Address: National Gallery Singapore, 1 St Andrew's Road, #01-17
Operating Hours: Monday to Sunday | 10 am to 10 pm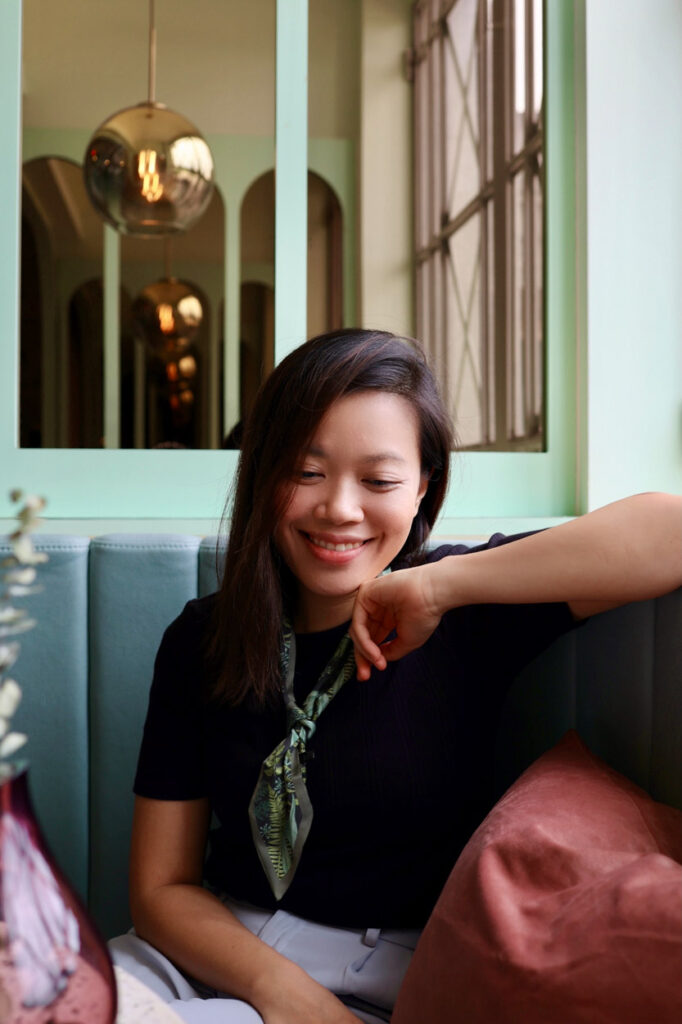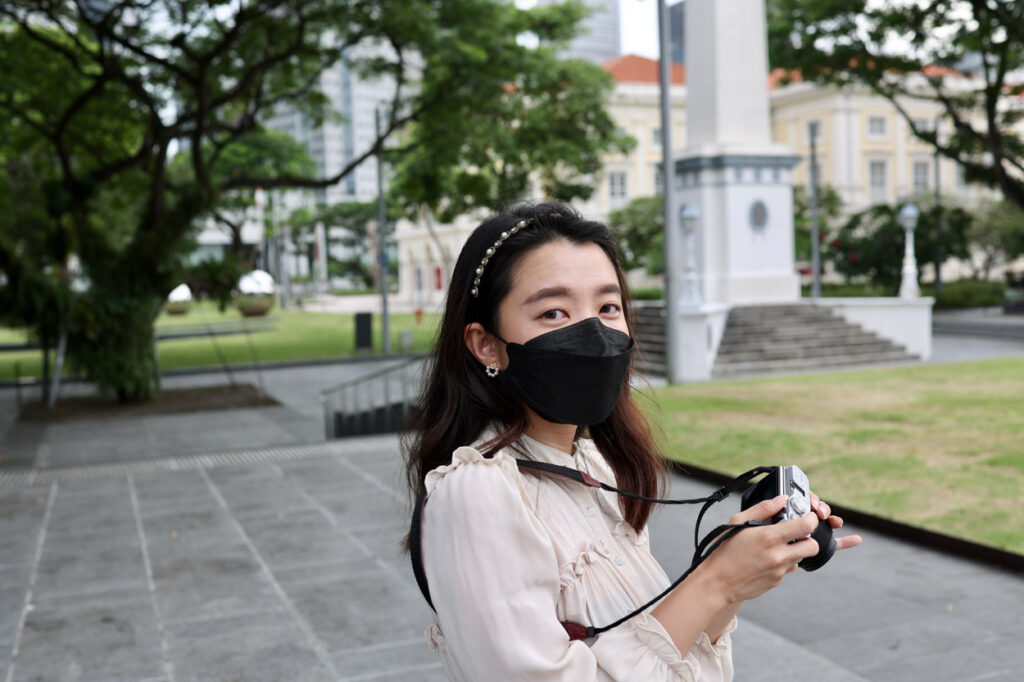 Instagram-able Bridge at Fullerton Hotel
As it was not the first time we visit National Gallery, thus we decide to give this time a pass and head out for some fresh air. Heading further into the Civic Centre we passed both the Arts House; an arts and heritage centre and then the National Gallery, both in close proximity to each other. The former used to be the old parliament building and the latter, City Hall and more recently the Supreme Court of Singapore.

Not to mention, Singapore really has a lot of places that are nice to take photos with. Walking toward Fullerton Hotel, you will spot this bridge along the road. It feels like a bridge in London. At some angle, you could also capture down the famous Fullerton Hotel.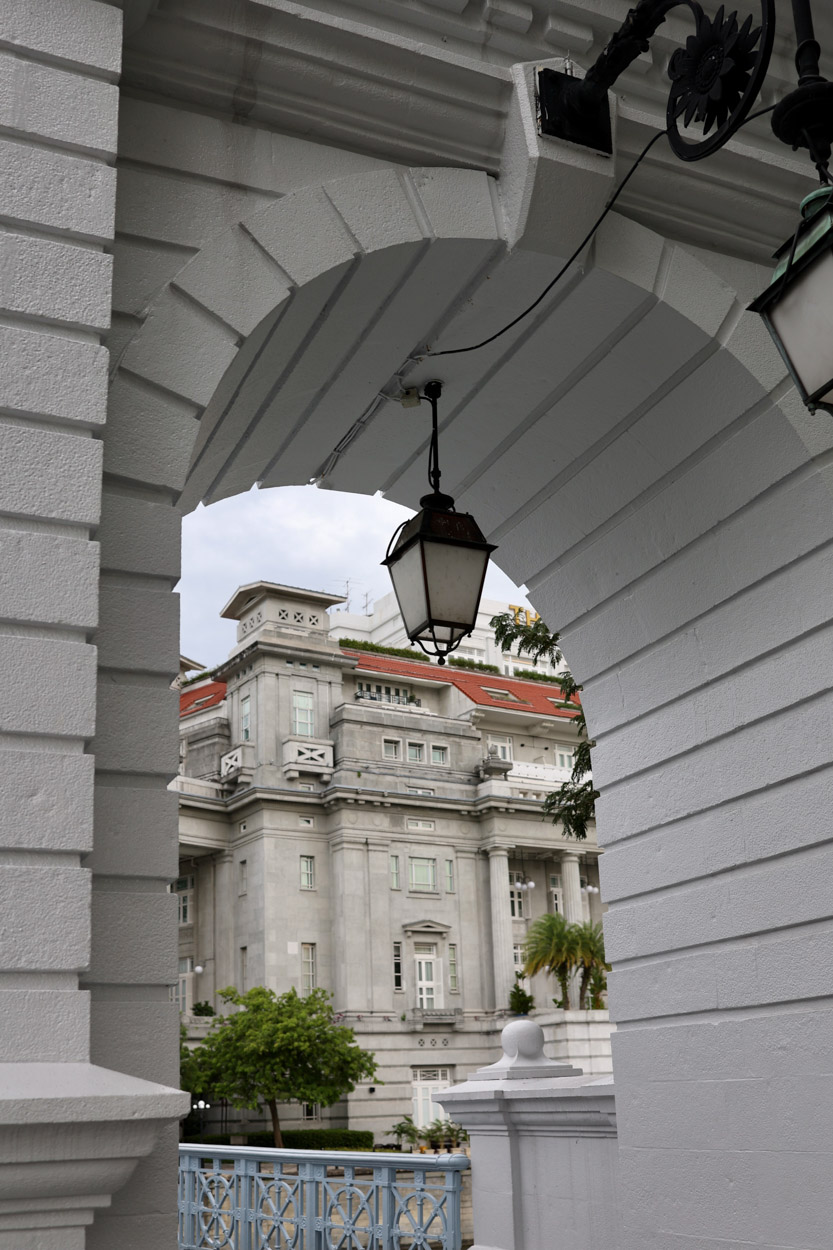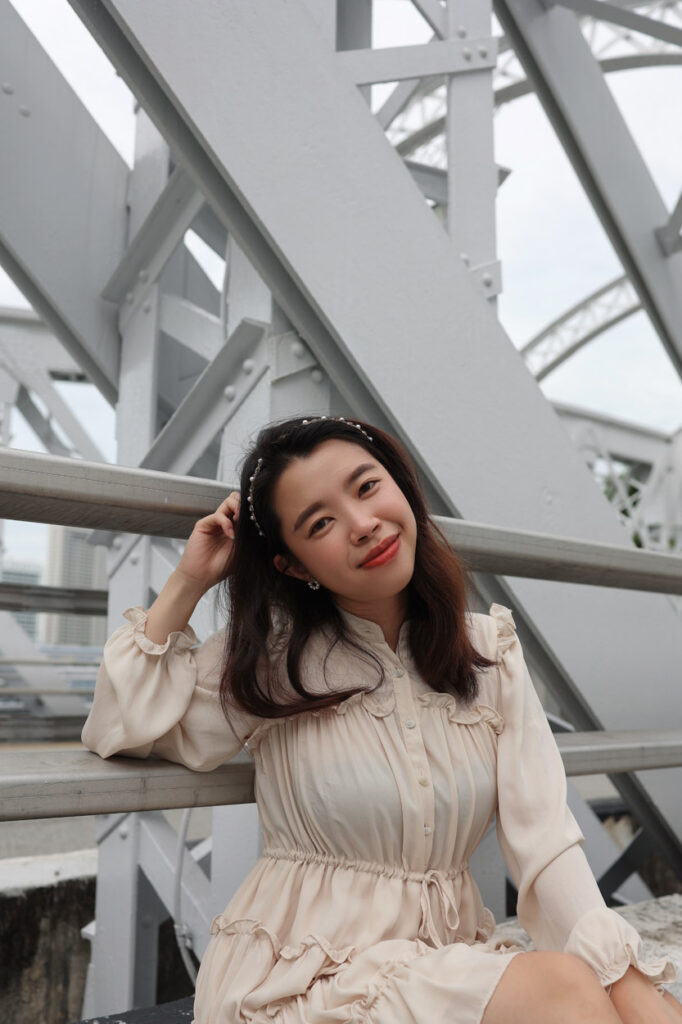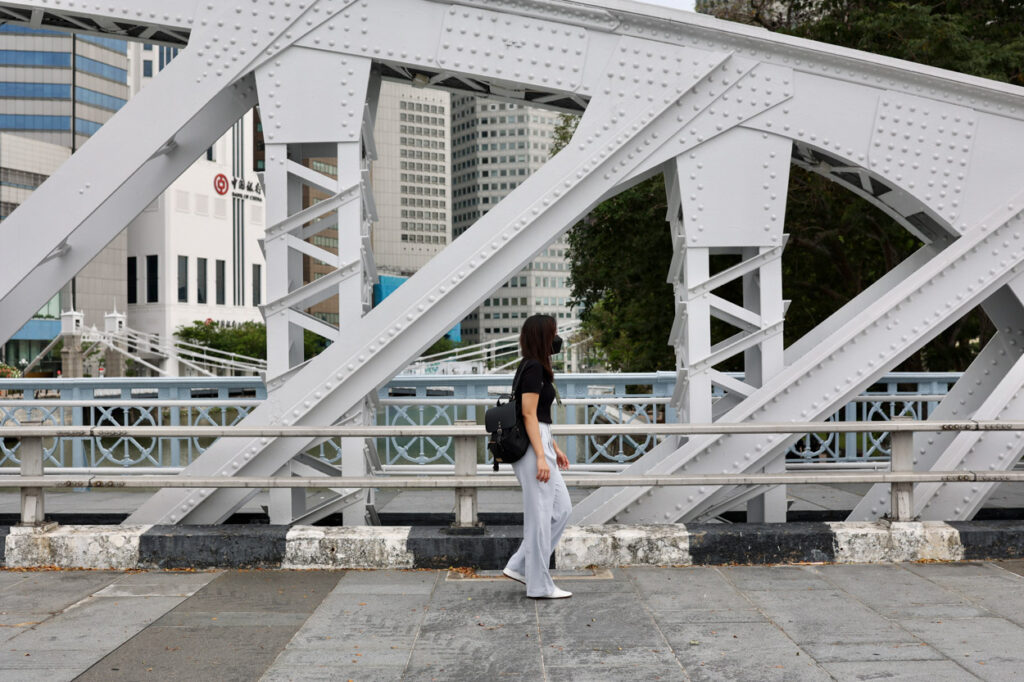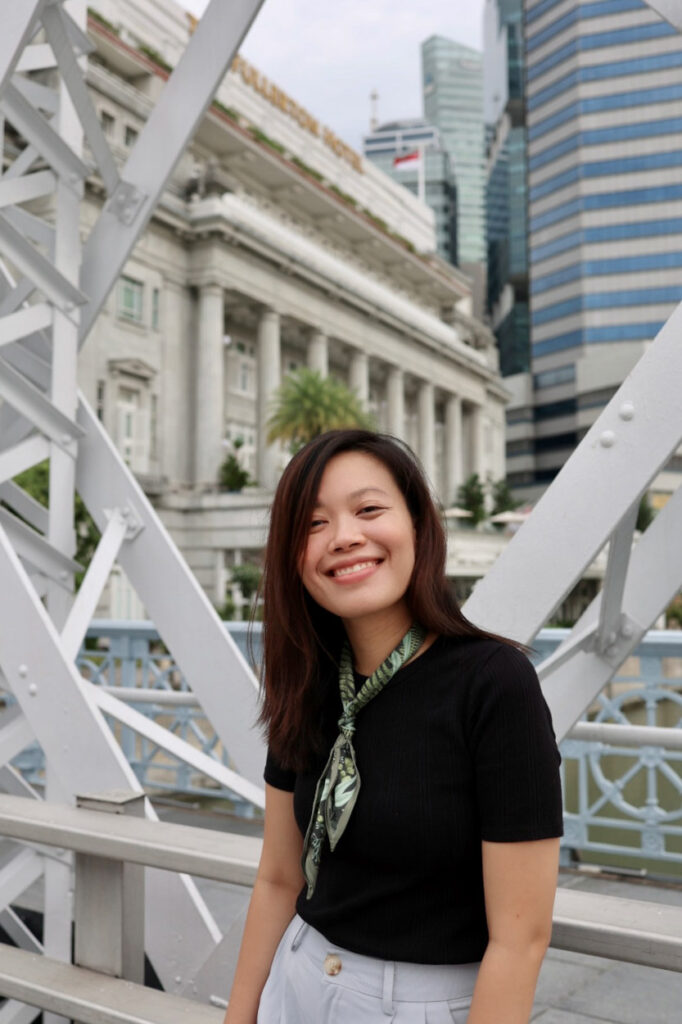 For those who like arts and architecture, you need to take a visit here. Many of the buildings are built in the 50s where gives a modern London feel. You may think that you have entered another country!

xoxo, Joe