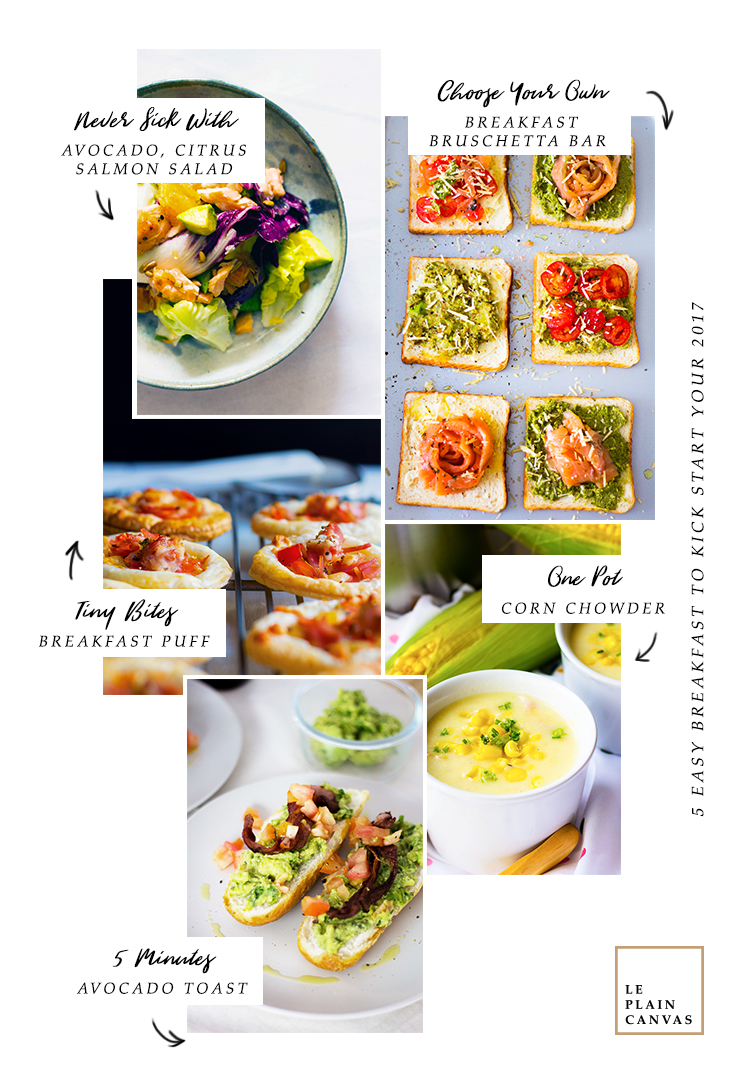 Angela seems to be always famished upon her awaken, and the promise of a good breakfast is enough to get her out of the bed. Breakfast, it's our favorite moment of the day! It breaks our overnight fast and gets our metabolism running again. Failing to eat breakfast can lead to us feeling lethargic, a slow metabolism, weight gain, and general unhealthy eating habits. This is a proven science. Yet many of us still leave the house without making sure that our tummies are happy (for me sometimes).
The biggest problem when it comes to eating breakfast (or not eating breakfast) is that we don't give ourselves enough time. Most of us are always in a rush in the morning and convince ourselves "we will get something on the way". Although that's fine, I think when the time comes, we usually end up getting ourselves convenient foods which don't add any nutritional value into our system. While we love spending extra time in the morning to prepare waffles, pancakes, or green juices. However, when we're busy we prefer a healthy breakfast that will take less than 20 minutes to make. You feel us?
Therefore to welcome the year 2017, let pick some of our all time easy and favorite breakfast. Hopefully, you'll find some ideas and inspiration for their morning meals. We hope that you find them useful and convenient for you and your family! Let get's started!
one/ Avocado, Citrus Salmon Salad
The salad is something that we never get's wrong for a breakfast. For those vegans who wanted to try some fishes, the will be the best starter. As the sweetness of the salmon simply just melts slowly in your mouth. 
These are something we love to have with our family, as there will be different variation delicate for each one.
three/ Breakfast Puff
We always have this breakfast puff when we want to a simple yet hearty snacks. We love to grab a few of them and enjoy them with a glass of Iced Tea.
four/ Avocado Toast
Avocado is one of Angela favorite food. Therefore there is always a jar of homemade guacamole in the fridge waiting for her. Just two scope of guacamole and top it with tomato and bacon, you are all good to go.
five/ Corn Chowder
You can pre-made this Corn Chowder days ahead, cool them and freeze them up. When you are ready to enjoy them, heat them up in a pot, season it with some salt and pepper. Sometimes, we love to eat it with the Avocado Toast when we want a full meal. They are one of the best combination we ever have.
Thus, we love to challenge you to have breakfast every day. Share with us your version! Take a photo of yours, send us an email, tag us on Instagram, tweet us, anything. We love to see yours!
Happy New Year!
xoxo, Joe.