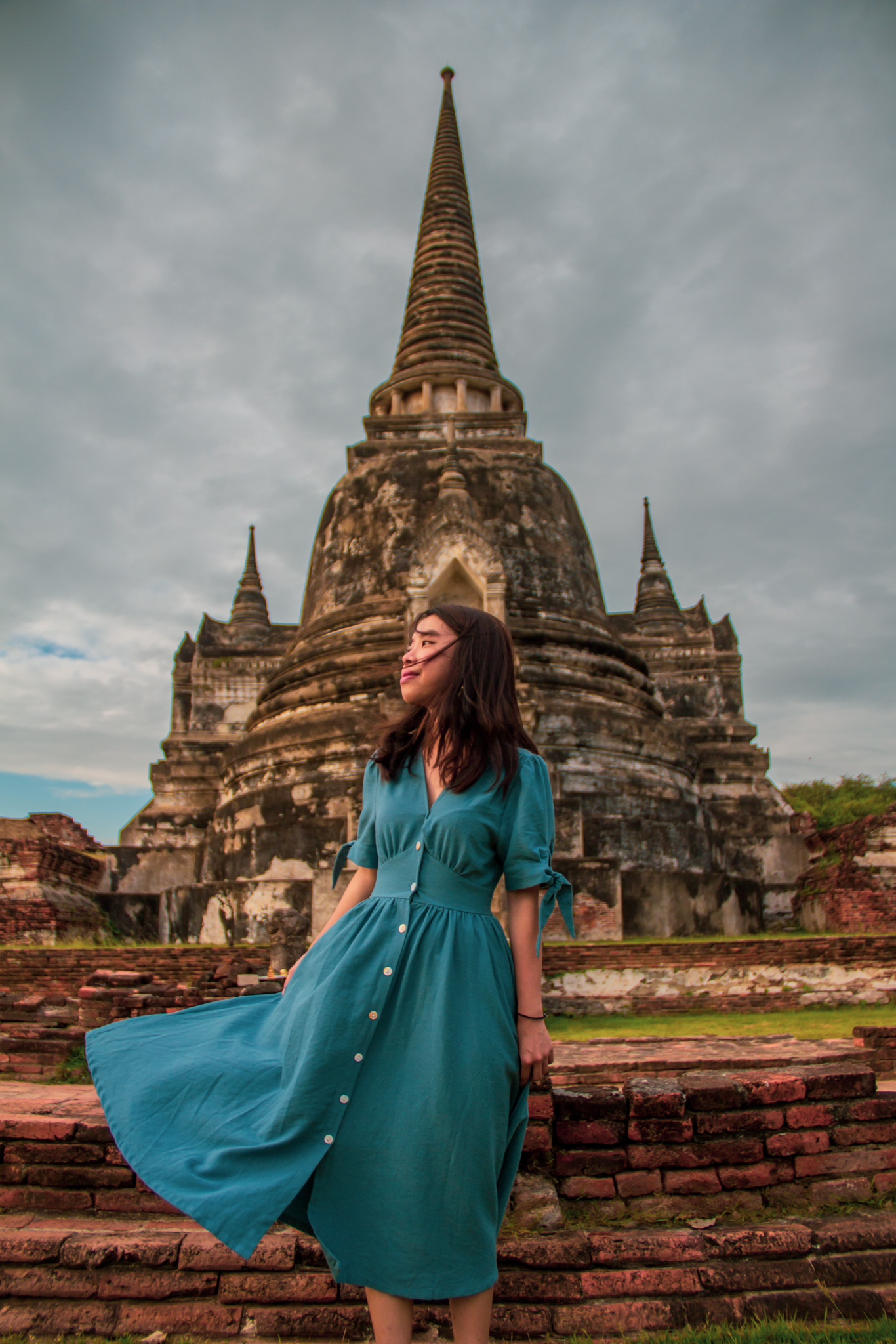 Here are 8 Instagrammable spots in Thailand.
If you're planning a trip to Thailand and want to make sure you hit all the dazzling spots, we got you covered. Here, we've curated a list of 8 Most Instagram-Worthy Spots in Thailand that will aesthetically feed your 'gram. From ornate shrines to beautiful landmarks and iconic buildings, make the most of your time in Thailand and get beautiful pictures!
Wat Chaiwatthanaram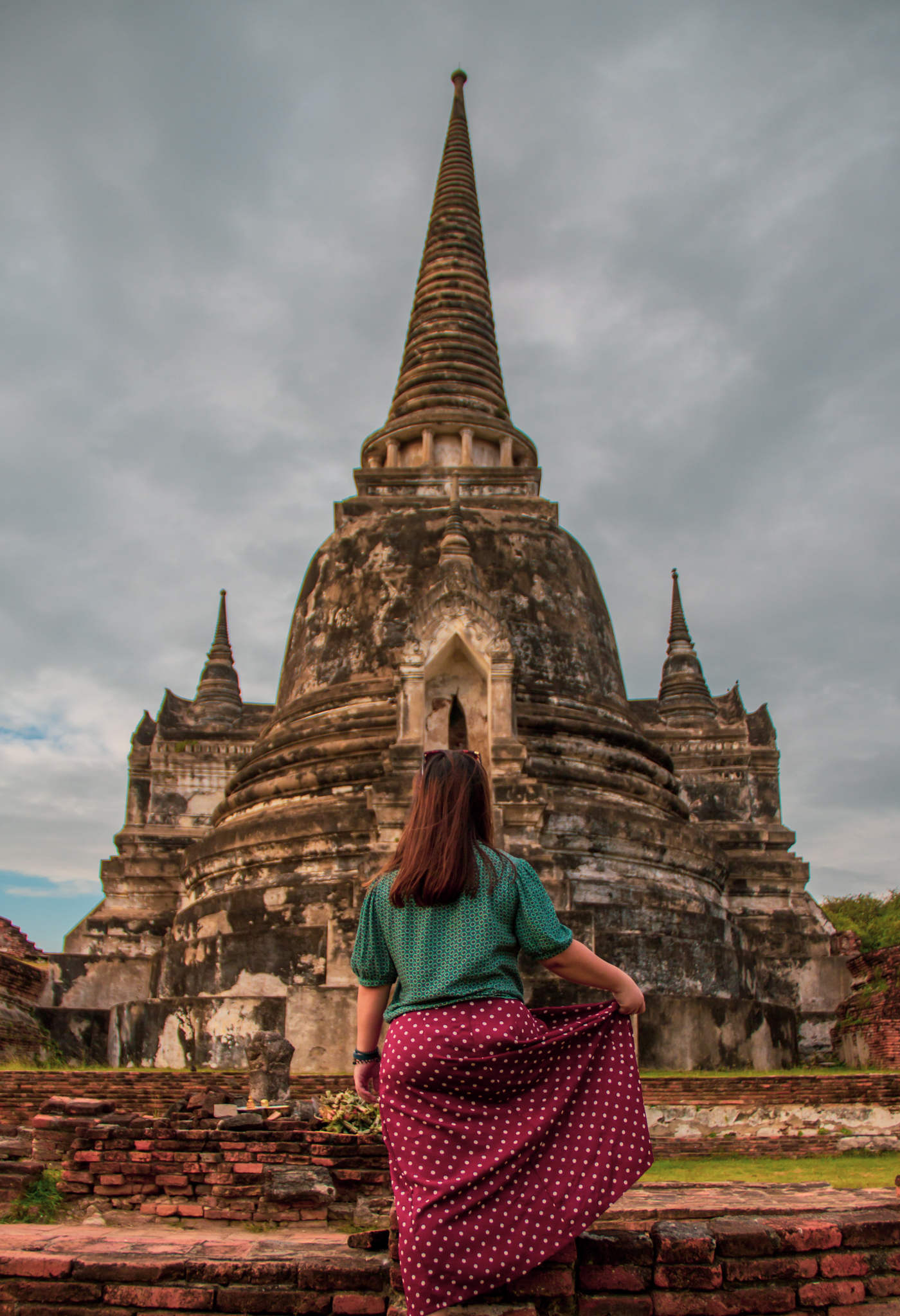 Ayutthaya is a city in Thailand, about 80 kilometres north of Bangkok. It was capital of the Kingdom of Siam, and a prosperous international trading port, from 1350 until razed by the Burmese in 1767.

This temple is also a part of Ayutthaya Historical Park and it is one of the best known Ayutthaya's most Instagram temples. What makes Wat Chaiwatthanaram so special is its architecture; the temple is built in symmetry. This shows how this temple was planned out perfectly before it was built. Therefore, it was defined as a UNESCO World Heritage Site in 1991 and remained important to Thai people until now.

Address: 4 196 Khlong Tho Rd, Phra Nakhon Si Ayutthaya District
Opening Hours: Daily, 8.20 am to 6 pm
Fee: 50 baht
Pino Latte at Khao Kho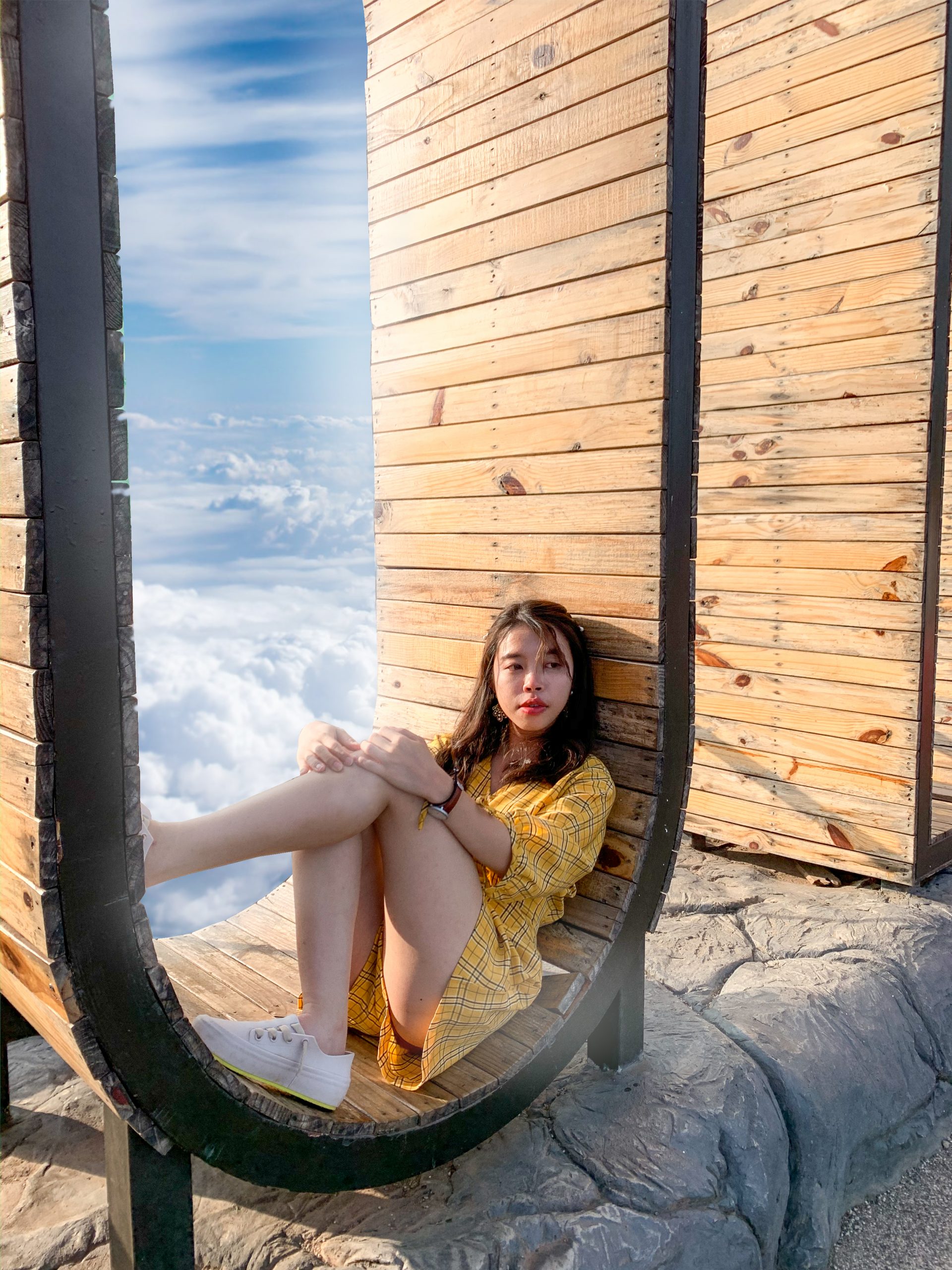 I'm sure we can all agree that pretty views and a nice cafe ambience just makes our whole dining experience so much better. Pino Latte will raise your expectations of any cafes you visit in the future with its chill vibe and view of the mountains in the distance. *If you come in the morning you will be able to see the thick misty fog right underneath your feet.
Address: Pino Latte, Campson, 67270 Petchabun, Thailand
Opening Hours: Daily, 7 am – 7 pm
Telephone: +66 87 099 4497
Admission: Free
Chinatown in Bangkok
While Chinatown in Bangkok is infamous for their amazing food it's and another great photo stop for a pop of colour on your feed. Due to the mix of Chinese and Thai cultures, this area is unique and fascinating with stunning temples, street food and everyday street scenes. If Instagram is your main agenda, you'll be glad to know that the vibrant street and large colourful display boards make a good backdrop for the 'gram.

Address: Yaowarat Road
The colourful mosaic wall at Wat Pha Sorn Kaew
Thailand is known for majestic temples that not only attract devotees but tourists as well. Wat Prathat Pha Sorn Kaew is no exception. This place of worship has everything from intricately adorned pillars to a grand pagoda that stands majestically in the centre.

If you look closely at the walls, floors and pillars, you'll find them plastered with different shards of ceramic, beautifully arranged to give a mosaic effect and a unique finish to the place. We were even lucky enough to see one of the artists arranging the pieces to decorate another portion of the temple.
And when you're done admiring the architecture, drop by the Buddha structure which is equally as impressive. It's an all-white statue jazzed up with silver embellishments that help to reflect the sunlight, giving the illusion that the statue is glowing.
Address: 95 Moo 7, Khaem Son, Khao Kho District, Phetchabun 67280, Thailand
Opening Hours: Daily, 6AM-6PM
Telephone: +66 63 359 1554
Admission: Free
A dreamy shot in front of the mist at Tanrak Talaymok
We wouldn't call myself a die-hard nature lover, but we sure couldn't deny the beauty of Tanrak Talaymok, a restaurant-cum-resort with an open-to-public flower garden. This place is a must-visit photo spot, which is good if you're on a long drive and need a pit stop. There is also this bench under the tree where we recreated this "Winnie the pooh" photo.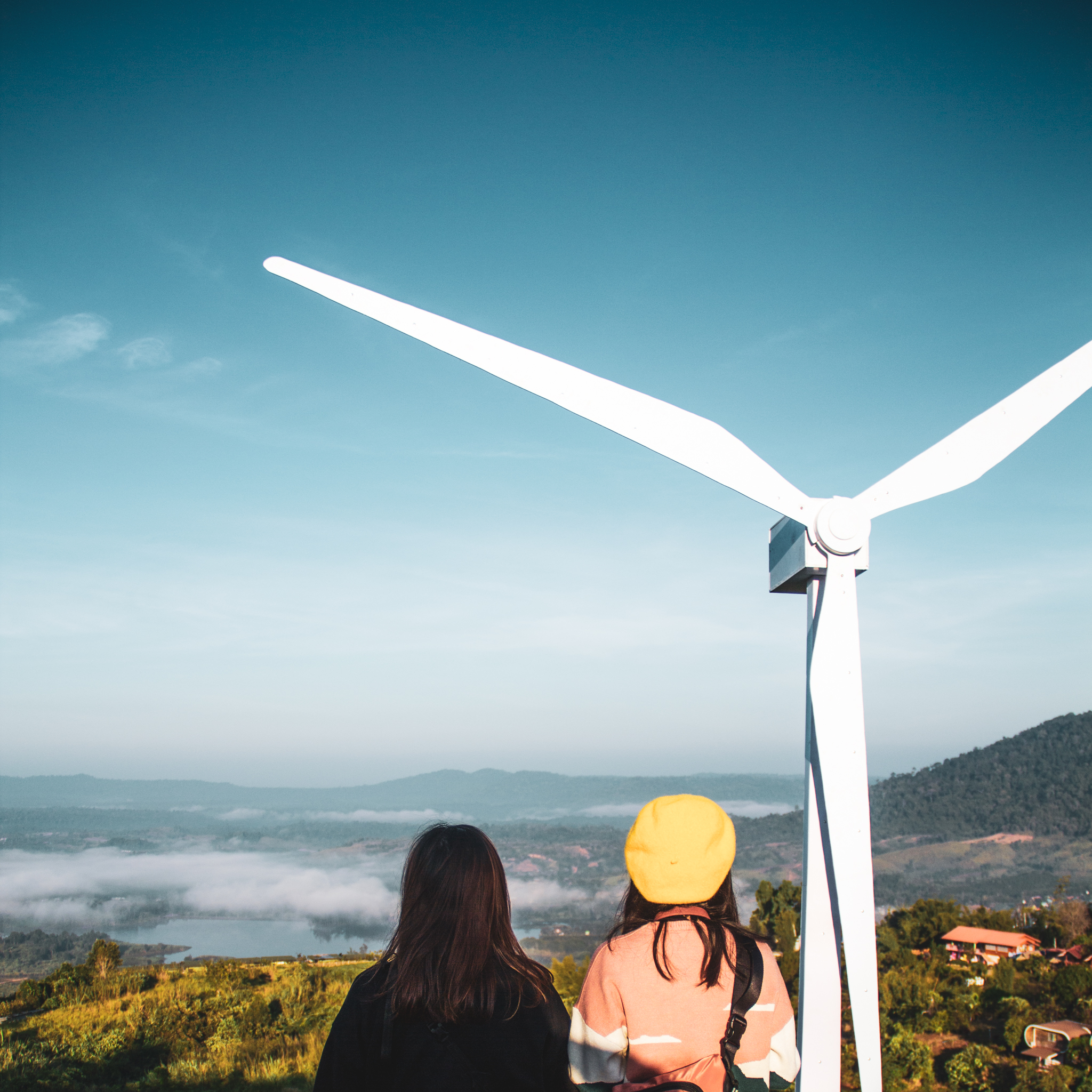 We'd suggest coming here in the morning to check the misty mist off your list and settle dinner at their restaurant, which serves local Thai food. Alternatively, you could book a stay at the resort, where the rooms come with balconies for you to star in your very own Cinderella movie – waking up to birds chirping and a field of flowers dancing in the breeze.

Address: Khao Kho, Khao Kho District, Phetchabun 67270, Thailand
Opening Hours: Open 24/7
Telephone: +66 87 020 7014
Admission: Free
King Kong Khao Kho
King Kong Khao Kho is a one-stop venue for you to get Tumblr-Esque flower shots in their lalang fields. They even have giant hay structures of King Kong and an elephant which younger kids would have fun posing with.

Another option where you can capture the windmills in their full glory is Khao Kho Windfarm, which is just a 10-minute walk away. This village area is surrounded by many strawberry and cabbage plantations and also doubles up as a viewing point for the massive wind turbines.
Address: Khao Kho, Amphoe Muang Phetchabun, Phetchabun, Thailand
Opening Hours: open 24/7
Telephone: +66 61 489 1566
Set on the banks of the Chao Phraya River, the temple is a grand and striking sight that will enchant you and your Instagram followers! When the sun sets over the city, Wat Arun is lit up like a shimmering tower of gold against the inky night sky. Whether you capture its beauty from across the river, or climb to the top and snap some close-ups and shots of the view, Wat Arun is one of the best sights in Bangkok and a perfect backdrop for your Bangkok photography.

Address: 158, Thanon Wang Doem, Wat Arun, Bangkok Yai, Bangkok 10600, Thailand
Opening Hours: 8 AM – 5.30 PM
Wat Benchamabophit aka Marble Temple
Built from marbles imported from Italy, Wat Benchamabophit is also known as 'the Marble Temple'. It was designed by Prince Naris, he is well known as a master prince by his gift in architecture, design and music. We think it's one of the most beautiful temples in the city, and one of the best places to see in Bangkok. It flaunts a photogenic symmetry that will stop Instagram scrollers in their tracks!
Light coloured marble is adorned with splashes of red and gold, while the structure is shaped with balanced curves and angles that the eye can't help but find pleasing! Snap a strikingly symmetrical shot from the front of the internal courtyard, or capture the temple glowing in the soft golden hour light. Bonus points if you frame it with the archway of the door frame, you want to be a bit creative with your Instagram shots after all!

Address: 69 Nakornpathom Rd, Dusit, Bangkok 10300, Thailand
Opening Hours: 6:00 AM – 6:00 PM (daily)
We hope today's '8 Most Instagram-Worthy Spots in Thailand treated you well. So what are the places that you are most excited about? Let us know in the comments. One last thing, don't forget to share it with your friends and family!

xoxo, Joe