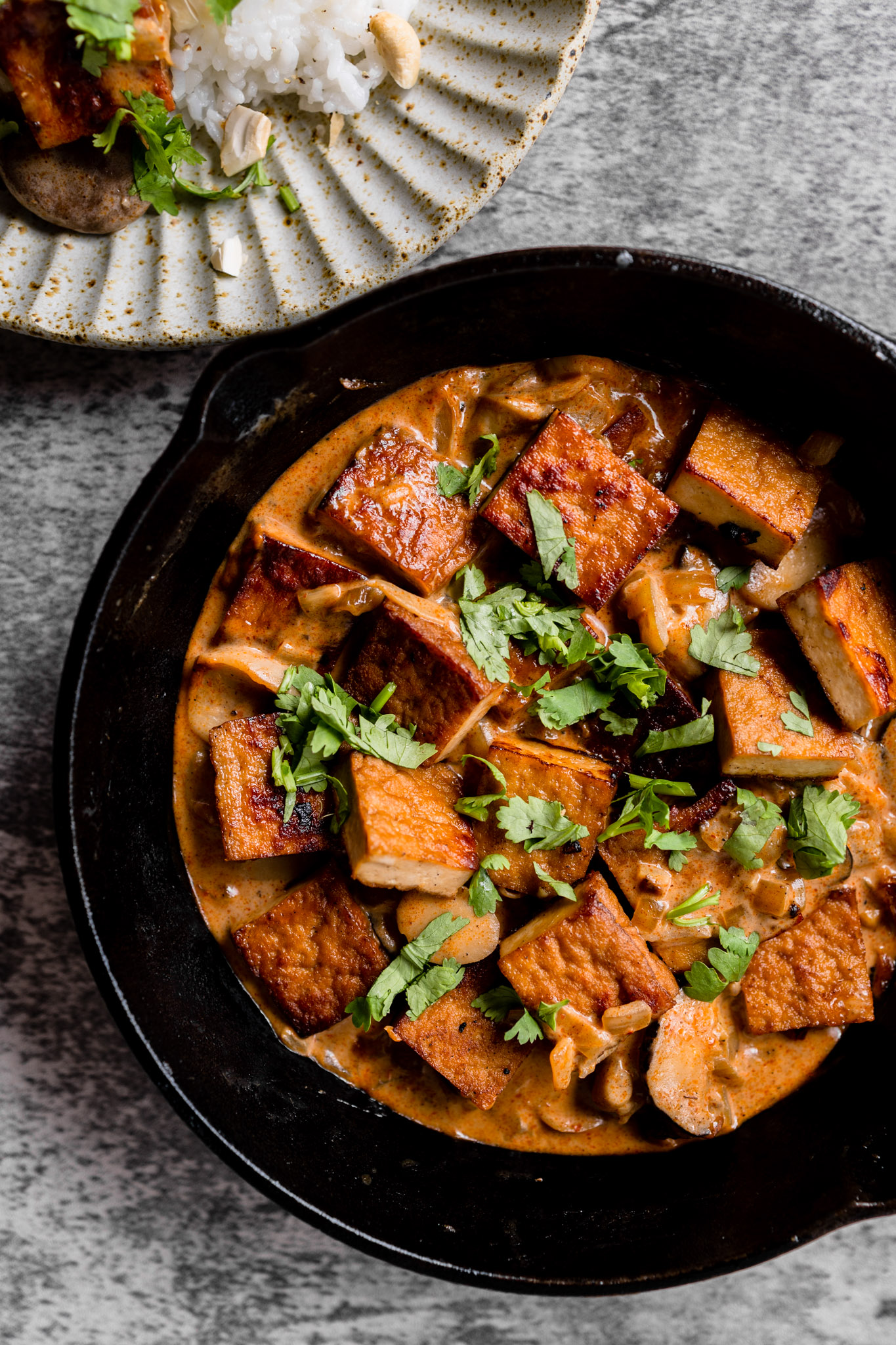 In my humble opinion, curry is one of the greatest dishes this world has ever seen – with varieties so wildly different you could eat a new one every day and never sample them all. This vegan coconut "curry" is one to add to the 'must eat' list.
A lot of recipes get tried and tested for this website, and many get discarded or fall by the wayside in favour of something bigger, bolder, or generally more exciting. Taste alone isn't always enough to guarantee a spot on the site (although it really helps) – a recipe needs to stand out in other ways.

A key feature of Asian cuisine for thousands of years, tofu is so much more than just a 21st-century health fad. While it quite rightly takes its place in the pantheon of "fit foods" – bean curd remains the only animal-friendly protein source that contains nine essential amino acids. Soybean curd is a wonderfully versatile ingredient.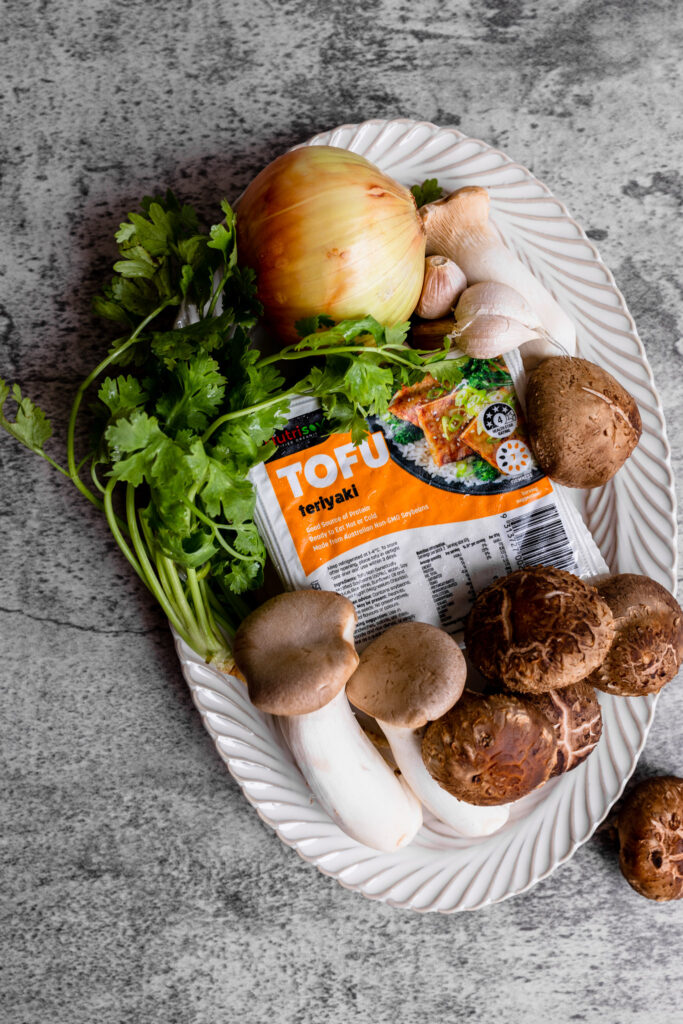 What makes this vegan coconut "curry" so special?
This recipe came as a surprise as it isn't what we planned to make. The joy of this recipe is its simplicity. So rarely have we had to do so little cooking to get such a great result. After a little prepping at the beginning, the ingredients hit the frying pan – and that's it! They'll fry along happily while the sauce pretty much cooks itself. It doesn't get any easier when it comes to effort vs quality ratio.

This recipe isn't a traditional curry as only curry powder is added for a little spice. Therefore it is more like a creamy coconut sauce with a little mild taste of curry.
How to make this Tofu with Creamy Coconut Sauce?
These are those recipes that we like as they only required a pot and this time our trusty cast iron is been used. Start by pan-frying the bean curd in your oiled pan till golden brown then set it aside for later use.
To make the mushroom sauce, sauté onions and garlic until the onions start to caramelize. Browning the onions will add extra flavour and natural sweetness to the sauce. Then, add the mushrooms and sauté until cooked, about 5 minutes. Once mushrooms are cooked, deglaze the skillet with soy sauce to add umami. Finally, for richness and creaminess, pour in full-fat coconut cream. I chose to dilute the coconut milk with water, otherwise, I found the coconut to be overpowering. Sprinkle with a generous pinch of ground black pepper and some chopped cilantro, and it's ready to serve!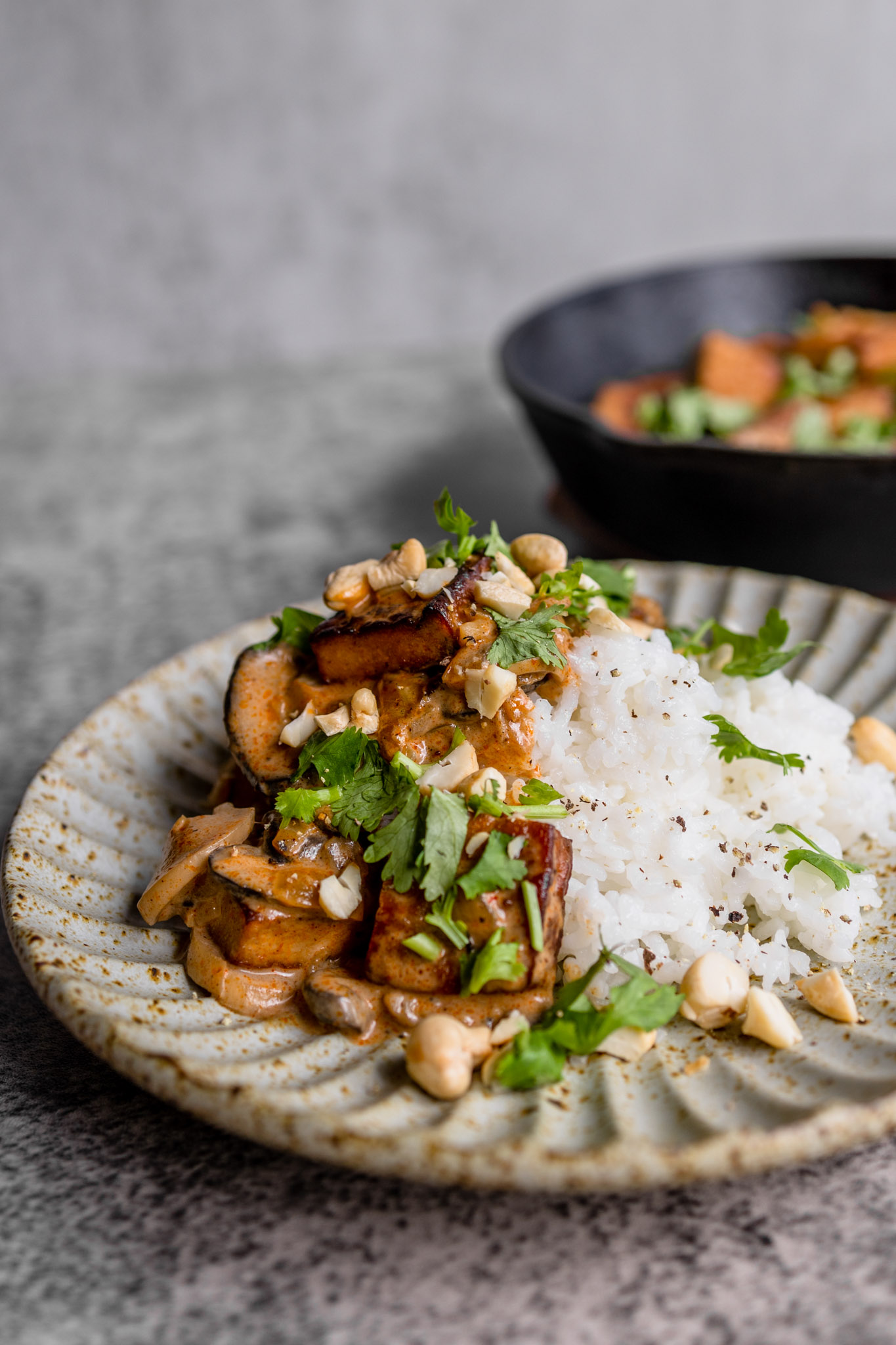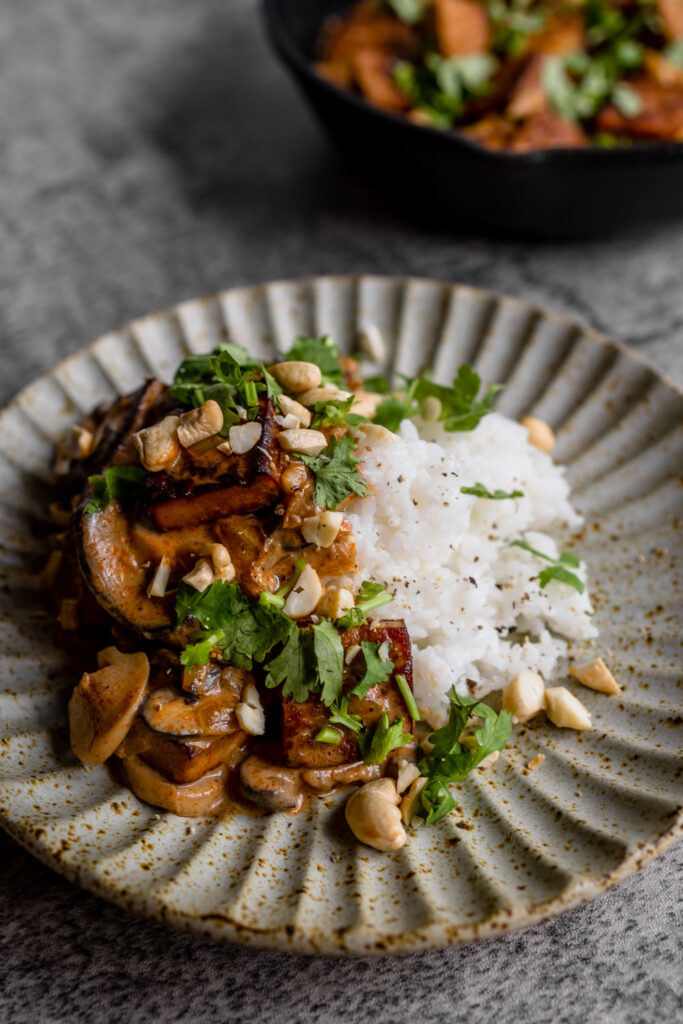 The nutty flavour of tofu goes so well with the umami-packed mushroom sauce. Serve this tempeh over a bed of rice, or with noodles for a filling and cosy dinner! Let us know if you like this recipe in the comment box below.

xoxo, Joe
Tofu with Creamy Coconut Sauce
Ingredients
1 pack of tofu (beancurd), cubed

2 oyster mushrooms, sliced

6 shiitake mushroom, sliced

7 tbsp of coconut cream

3 clove garlic, minced

1 onion, minced

1 tablespoon soy sauce

½ teaspoon maple syrup

2 tsp of curry powder

⅛ teaspoon ground black pepper

⅛ teaspoon salt

coriander for garnish
Methods
Heat your oiled pan, add in the tofu and pan-fry all the sides till golden brown. Remove it and set it aside for later use.
Heat the tablespoon of oil in a large non-stick skillet over medium heat. Once hot, add the onion and garlic and fry until golden brown. Next, add the sliced mushrooms and cook for 5-7 minutes, or until mushrooms are cooked and start to brown.
Deglaze the skillet with the soy sauce. Add the curry powder, maple syrup, ground black pepper, salt, coconut milk, and water. Stir to combine and cook for another 5 minutes. If you want to thicken the sauce, add the diluted cornstarch.
Add the sautéed tofu to the skillet and cook for another 5 minutes. Serve on top of rice or noodles and top with chopped coriander!