In this cold October, one of our favorite drink for this Halloween is Apple Cider. We love making Slow Cooker Apple Cider because we all love the smell of it simmering throughout the day. This hot apple cider warms you up after an hour or two of kicking around in the fall leaves or picking out that perfect pumpkin or trick-or-treating on a perfectly frosty night when you can see your breath.
I know, I know, by now we've all seen a gazillion hot spiced apple cider recipes. But this mulled cider, we thought, it's special because it takes only four whole ingredients – no special mulling spices required. Plus, it utilizes that wondrous kitchen appliance – the slow cooker – so you don't have to stand over the stove or worry about keeping it at the perfect temperature once it's ready to be served. It just sits there on your kitchen counter, being awesome, until everyone happily drinks it all down.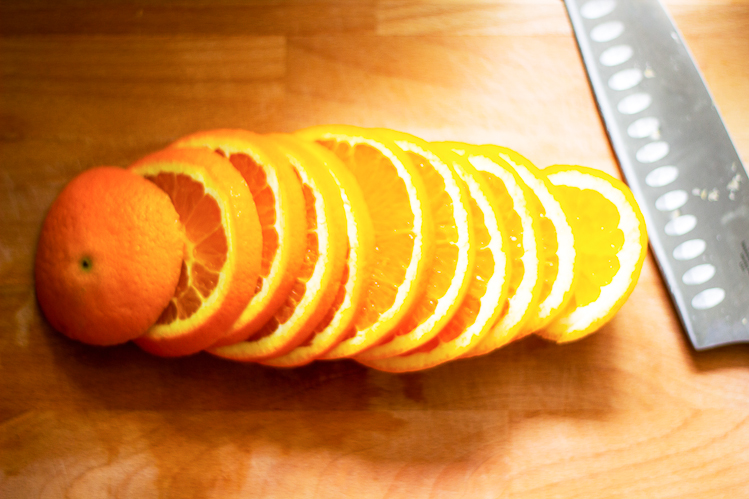 Any unsweetened apple juice works well for this recipe, however, you can cold-press it out using fresh apples . You can get fancy with it and use cranberry juice instead. We like our apple cider on the more tart side, if you want it sweeter you can add in sugar, honey or any sweetener of your choice.
If you are feeling extra ambitious you can serve the hot apple cider in a cup and drizzle it with whip cream and butterscotch. And for the adults, you can add a perfect extra little warming factor: rum.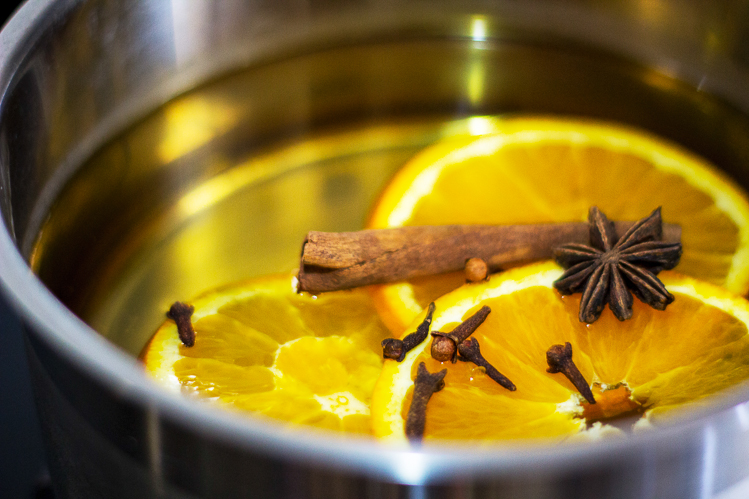 One thing that's important, though. What makes love most about homemade apple cider is that you could have total control over the amount of sugar and spice in each batch. For me? Apples are sweet on their own, therefore we didn't add any sugar to our homemade apple cider. You can modify it to your own taste, so let's get started!
Ingredients |
1 L  – apple juice (unsweetened)
4 cloves
cinnamon sticks
small star anises
1 orange sliced (with peel on)
a sprinkle of nutmeg
Methods |
Pour your apple juice into the slow cooker.
Put the spices into a spice bag and add to the slow cooker (or add straight in and strain before serving)
Add in the orange slices.
Turn the slow cooker on High for 2-3 hours or Low for 4-6 hours.
Take spices out before serving. You may top with whip cream, or add your choice of sweetener if desired.
So, how easy does this sound? And, most importantly, aren't the cinnamon sticks pretty and the mugs cute? Your house will smell like Fall all day long. And yes, it's amazing.
Please make them and take a photo, send us an email, tag us on Instagram, tweet us, anything. We love to yours! There will be more exclusive stories on our #stellerstories profile thus check it out whenever you can! 
xoxo, Joe.