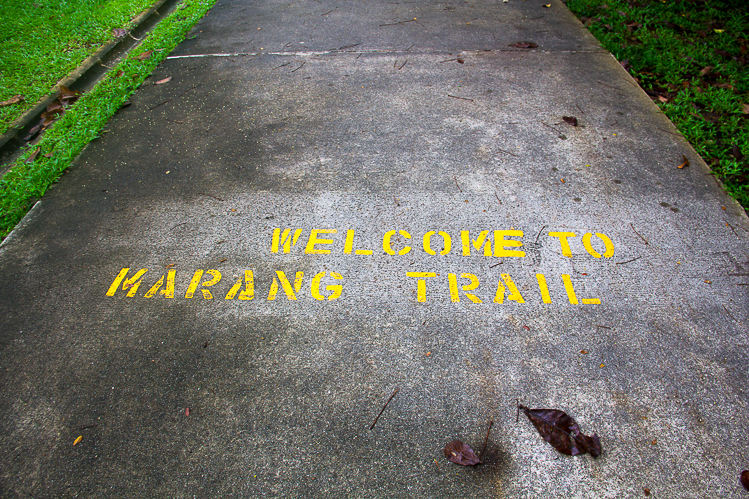 Date | 8th October  2016
Starting Point – Ending Point | Marang Walk (Harbourfront) – Normanton Park
Duration | 3.15 hrs
Length | Estimate 10km
During last October, Joe and I decided to challenge The Southen Ridges; starting from the Marang Trail up to Mount Faber Park, moving toward the Kent Ridge Park. We were disappointed that both Fatin and Mai couldn't join us this time as we miss the joy they brought us! Getting ready to join #ourhikingstories through the breezes and scenery we captured through our lens.
We would like to invite you to join #ourhikingstories through the breezes and scenery we captured through our lens. Upon entering the trek, there are endless steps up to the hill. Beautiful scenery and fresh air really motivate us to walk more and finish the trek.
The air surrounded us was fresh and clean, unlike the polluted air along the roadside produce by cars.
After conquering Henderson Waves Bridge, instead of turning to the right for the Forest Walk, we climb upon the Hill Top. The view just took us by a surprise – we were stunned by the terrific rustic marble structure.
Eventually, we have reached the Forest Walk after sweating lots. We love the Forest Walk the most, with us spending significant time here exploring each corner of the structure. I must be said that this is one of my favorite part of trekking. The modern structure built in a forest, it is just simply brilliant.
Joe says she will love it more if the Forest Walk is like a rainforest, the were more trees as a shield. However, I told her this is a nature that we can't enforce it unless she have it man-made it and it will defeat the purpose.
We had our homemade burgers at Hort Park and spend our time at the park. Every weekend Hot Park are crowded with different ongoing events and Farmer Markets. This is the best place to bring your children and family. However, if you are someone who enjoys quiet and just wanted a place for hiking this may not be a good place.
We decide to move forward to the canopy walk. Upon reaching Kent Ridge Park, what we saw the scenes are unbelievable, isn't it? Extraordinary – the only one word we can use to describe the beauty of that place. Believe or not, we seem like entering into woods in Japan – the woods grow in the special ways. The fairly thin tree trucks are spread evenly and they are just enchanting.
Question | What is the one best thing that you've discovered during your trekking?
Joe : This time I discovered that my country really spent a lot of time and money on building gardens and park for Singapore, which is a beautiful thing. As our country is small thus we have less land. In order for us to be able to preserve such an amazing natural allowing us to have a short getaway from the city. Simply wonderful.
Angela : Discovering little along the way, and finding rare interesting plantation through the woods. While you put on your trek shoes, you could walk around freely to enjoy the breeze, stop when you want to. I suggest to stop and always looking for details and you will discover things normally you won't able to do so.
#BehindPlainCanvas |
The nature walk is really therapeutic perhaps due to the abundance of oxygen produced by the trees. Nature is important to our well-being and we believe in the healing power of nature. Every time we go for nature, we feel so happy and blissful. Actually, happiness is free really.
To be at one with nature, to see animals and birds and to enjoy fresh clean air are something we take for granted. We must continue to ensure the preservation of nature. After all, the forest is the green lung for the earth. Really can't wait for the next hiking experience.
So far,  as compared to the others trek, the Southern Ridges is relatively easier to accomplish. However, we would say they do have much more steps to climb. This trek requires much more stamina than strength. Therefore this will be the best trek for beginner or people who want to go for a short run.
xoxo, Angela