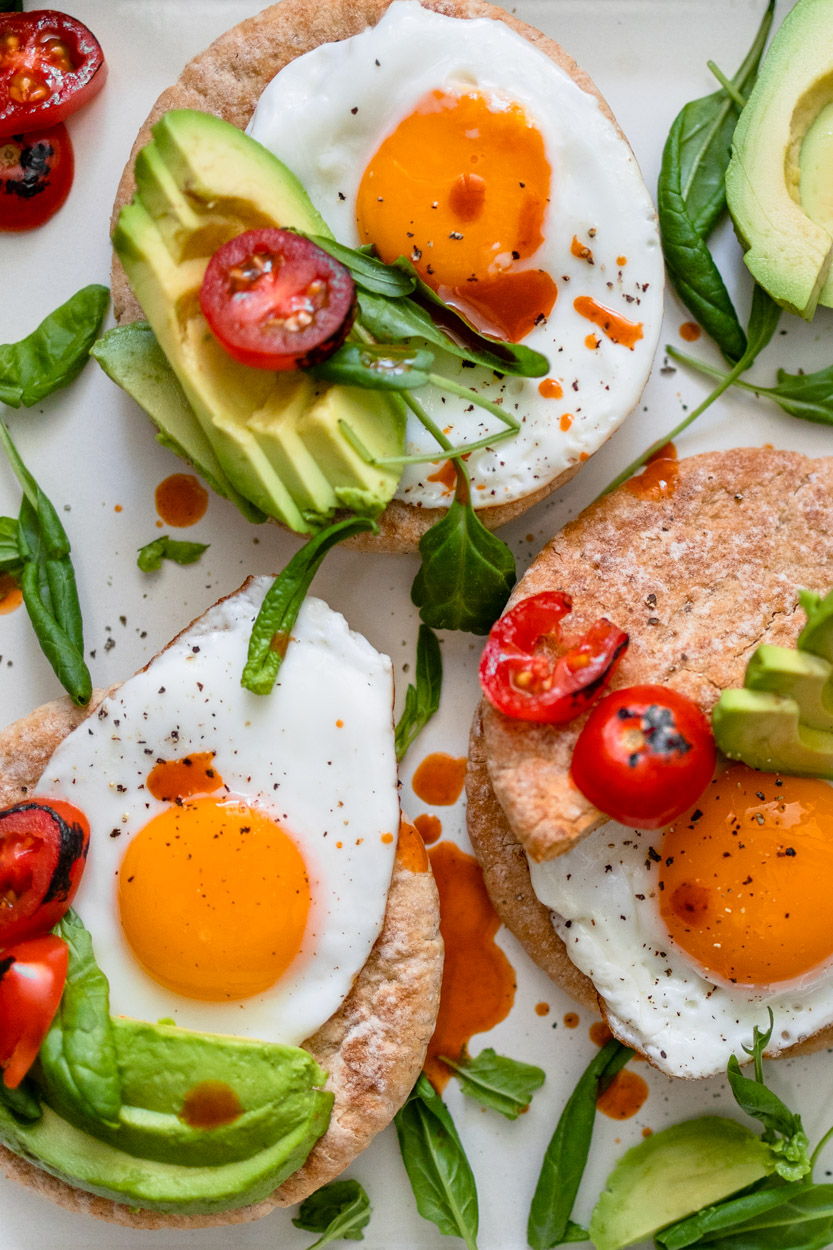 Angela always called this "Sunshine Egg Pita" but I told her that Avocado is the star over here. This is a lacto-ovo-vegetarian breakfast pita wrap that can be made in 5 minutes which is full of protein, fibre and flavour. A hot, quick breakfast idea that can be made even on busy mornings!

A lot of these recipes involve pita pockets. Have you tried them? One of them is Falafel Pita, we're obsessed. However, it will require a little bit more time to make that for a morning. Thus with this new simple Avocado Breakfast Pita – they're instant meals in a pocket!
Preparing your Pita Bread
Pita is a flatbread that has origins in the Middle East. Its main ingredients are flour, water, baker's yeast, and salt. You can buy them at most grocery stores, I prefer the whole wheat ones. I've even made them before, and they were surprisingly easy and seriously delicious, see them here.

The homemade pita bread is seriously going to change your life. This is a bold statement, but trust me, this stuff is ridiculous. I can confidently say that after making pita bread at home, you won't ever want store-bought pita again

How do you heat pita bread?
Start by preheating your oven to 350° F (176° C). Next, wrap your pita bread tightly in aluminium foil. When the oven is ready, place your pitas on the middle rack for about 10 mins. You can also heat pita bread in the microwave. This process takes about 10 – 15 seconds.

How do you open a pita pocket?
Start by heating your pita pocket to soften it up. Next, look for any cracks along the long edge of the bread. If there is a crack, you can open it from there. If not, start at the long edge of the pita. Carefully tear or slice along the edge of the bread about a third of the way around.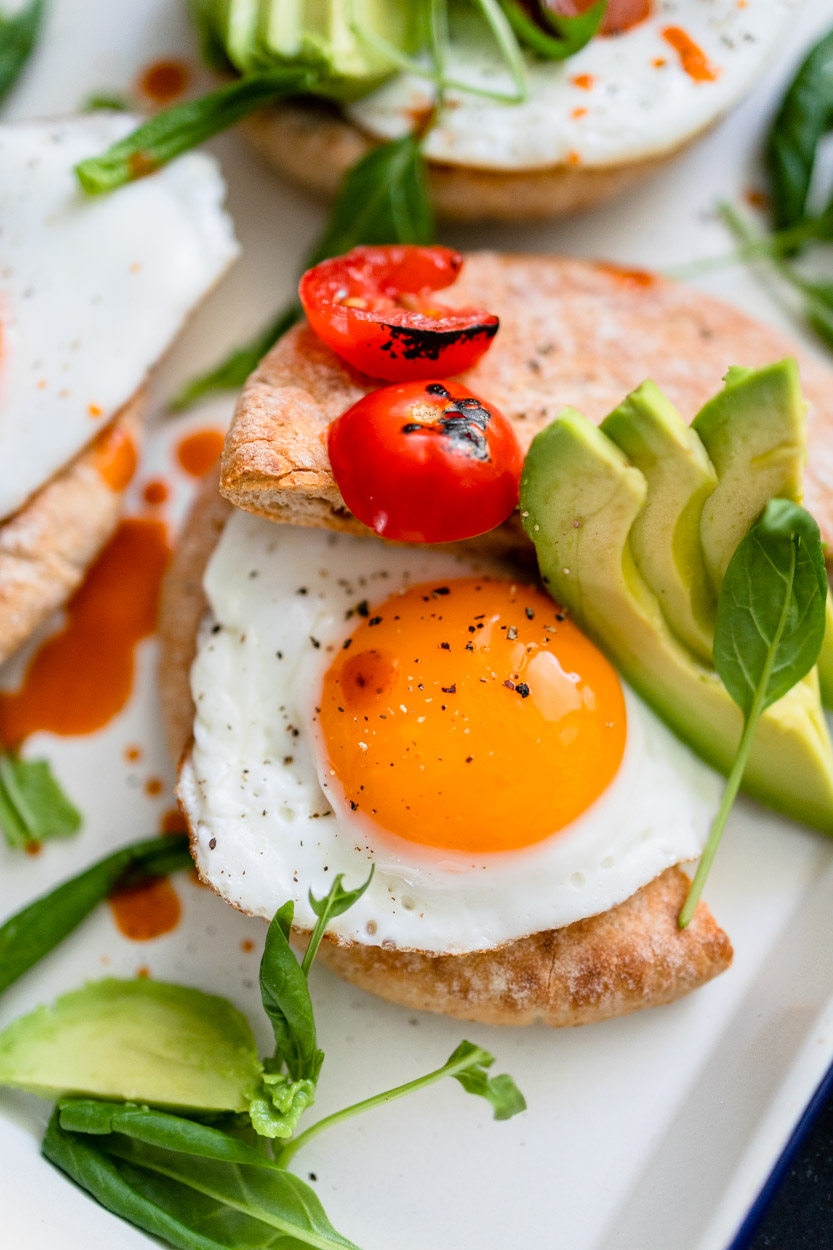 What's in your Filling?
As long as you have five minutes and a few basic ingredients, you're good to go.
Avocado: Slice the avocodo, add in creaminess to your morning.
Eggs: whatever style you like. We did sunny side up, however, you can do scramble too. It is tricky to make a sunny side up. Heat control is crucial here. Too much heat, and the whites will toughen and brown at the edges. Not enough, and the yolks will cook partway through by the time the whites are set. Listen to the pan, and watch the whites for cues that your pan is properly heated. We use a little extra oil in this dish so there's enough for basting. The hot oil baste lets you set the whites without covering the pan and clouding the yolks. Season after the eggs are done so the basting doesn't wash off the salt and pepper.
Tomato: You could toast them, on the pan or oven. Or fresh tomato.
Baby Spinach: You could add in your favourite salad vegetables.
Hot Sauce or Tomato Sauce: These sauces elevate the flavour of this breakfast, help to kick start yout morning.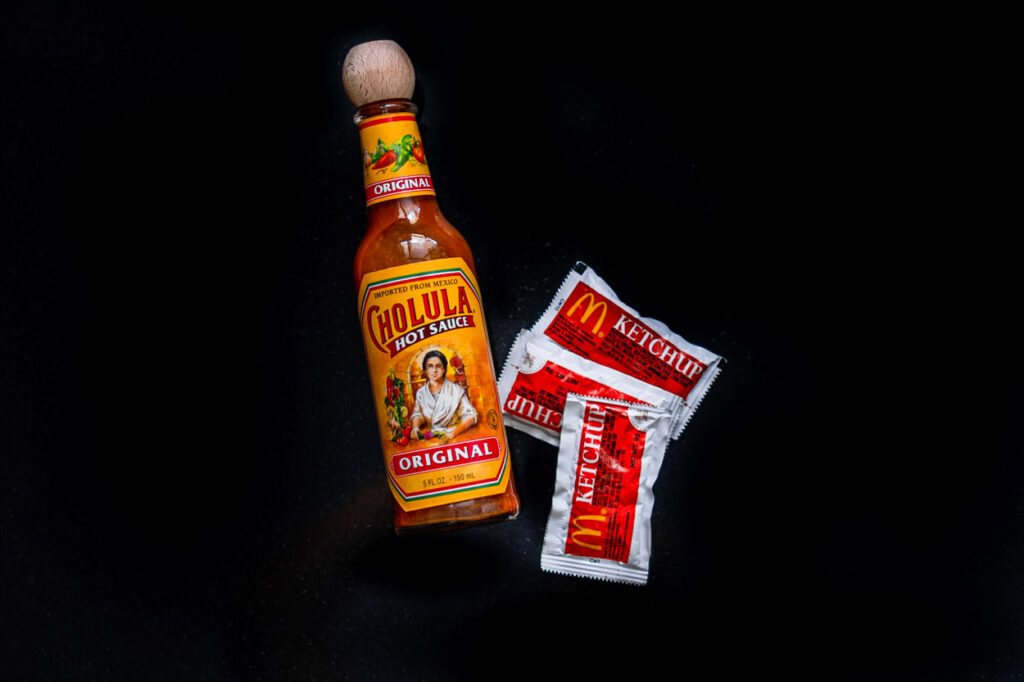 Have a great breakfast, sunshines!
xoxo, Joe
Avocado Breakfast Pita
Ingredients
1/2 round pita pocket

1 large egg

1 handful baby spinach

1 handful baby tomato

1/4 medium avocado

to taste sriracha hot sauce

to taste salt & pepper
Methods
Cook the egg in a skillet over medium heat. Season with salt and pepper. Just before removing from the pan, add sriracha or your favourite hot sauce.
While the egg is cooking, slice the avocado. Place the avocado slices inside the pita and smoosh them over the surface of one side of the pita with the back of a spoon or a knife.
Stuff the spinach and egg into the pita as well. Either serve as is or cook the pita in the skillet on both sides to make it crispy.