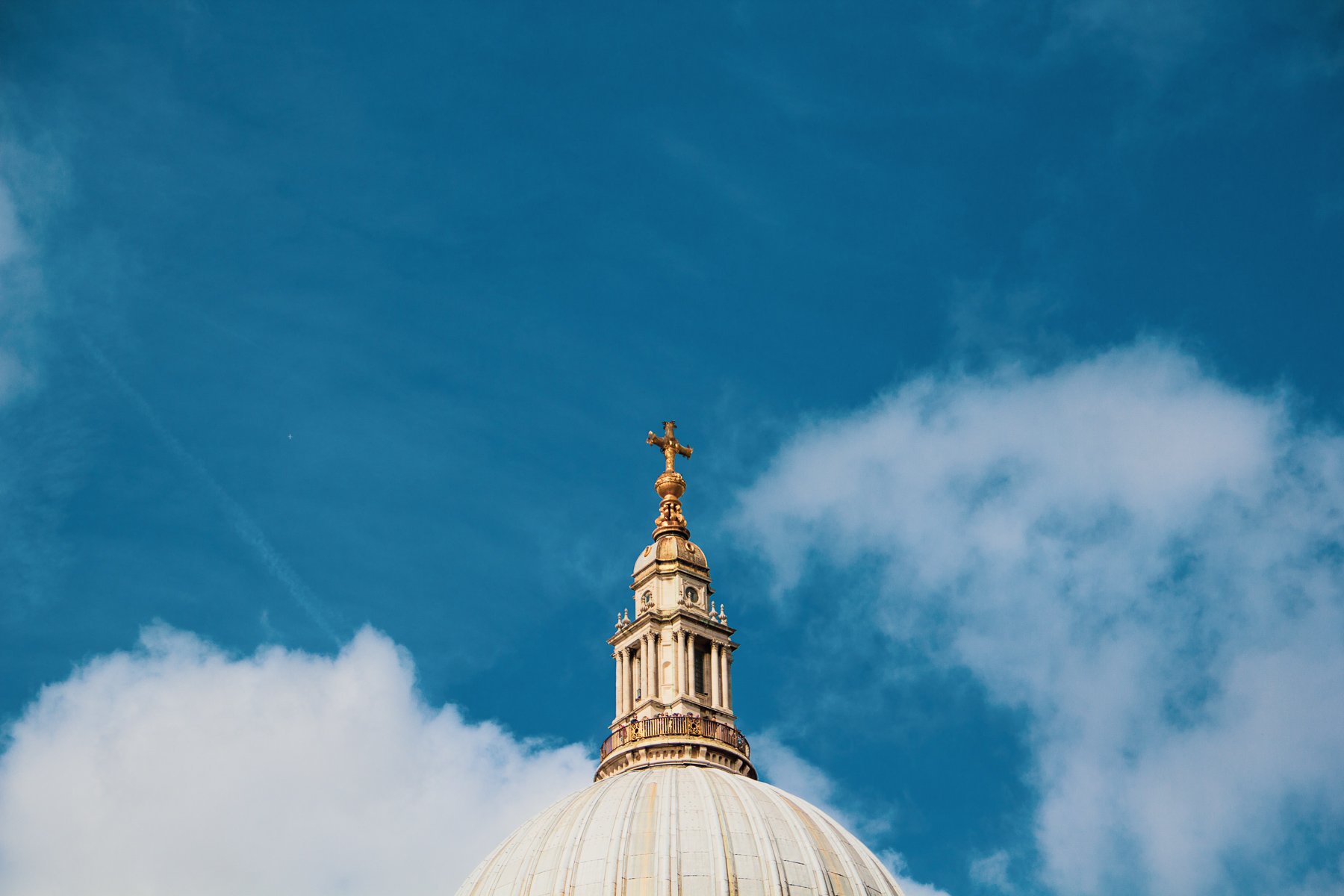 Every country I been to, I definitely would visit the local churches and train stations. I love places like these – sites I could squat for long hours and find myself in place. Therefore, how could I ever miss visiting this amazing historical architect – St Paul Cathedral.
Since the day I reached London, this is one of the places I can't wait to spend time in. Despite some hiccups and I couldn't finish the whole tour for the whole structure but I was able to complete the 1056 steps up and down to the top of the dome. While you start with a spacious geometric staircase that resembles the one in Harry Potter movies. It starts to get harder, narrower when you reach upon the whispering dome. It could be the most exhausting stair steps I ever attempt, in fact, I got scared when I reaching the last portion of the steps.
There is no way to return back to the ground without reaching the top as it is a one-way exit. If you intend to try, suggest you prepare a bottle of water and wear something comfortable. For those who are afraid of height, just stop at the whispering dome and it is fine! Between the whole building is so fascinating for you to explore.
"If you do not want to regert, always plan in advance to any attraction."
For those who want to plan your visit to St Paul Cathedral, do book your ticket online in advance as it is very popular locations for visitors. Besides, it will be cheaper by 2 – 4 Pounds if you're to purchase online.
St Paul's Cathedral, St Paul's Churchyard, London, EC4M 8AD
There are many guides on that day itself, therefore, I couldn't take many images with my DSLR. Pardon for the low-quality images from my phone as it doesn't do any justice to the actual building. Times like this, it's a loss when you carry such a big gadget around. 
St Paul Cathedral faces directly opposite Tate Museum.
You can trace your view along the street to the millennium bridge.
Many would say that the entrance fees are expensive but it wasn't. It is a donation for the Cathedral and you could enjoy a year-long of entry. For the tourist like us surely it doesn't make sense but a donation for the historical building. It's a small amount of contribution. The next time I travel I would still pay and visit again. Feel free to drop us a text and we hope we will answer your questions for any enquire and recommendation. Have a great week ahead!
xoxo, Angela.