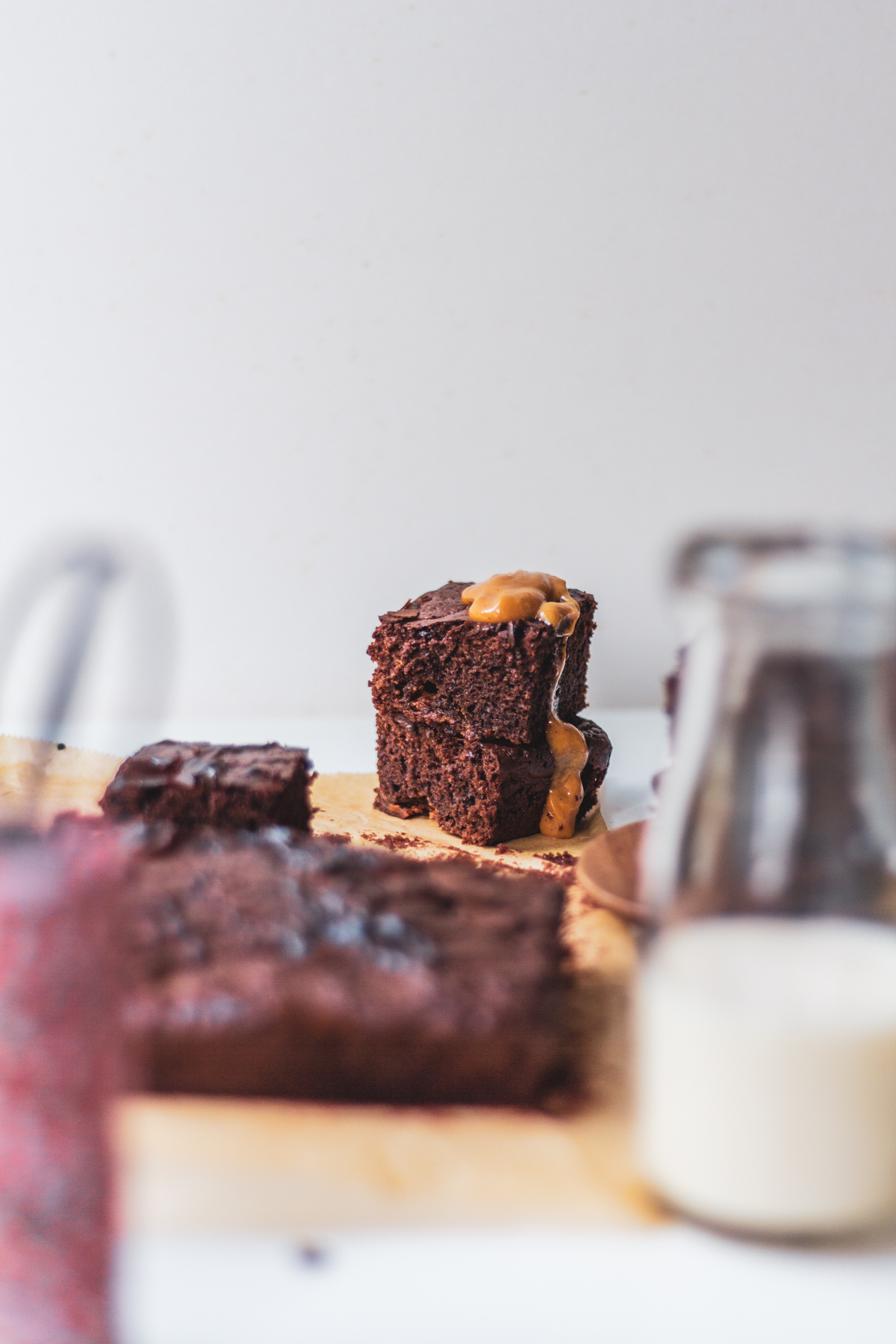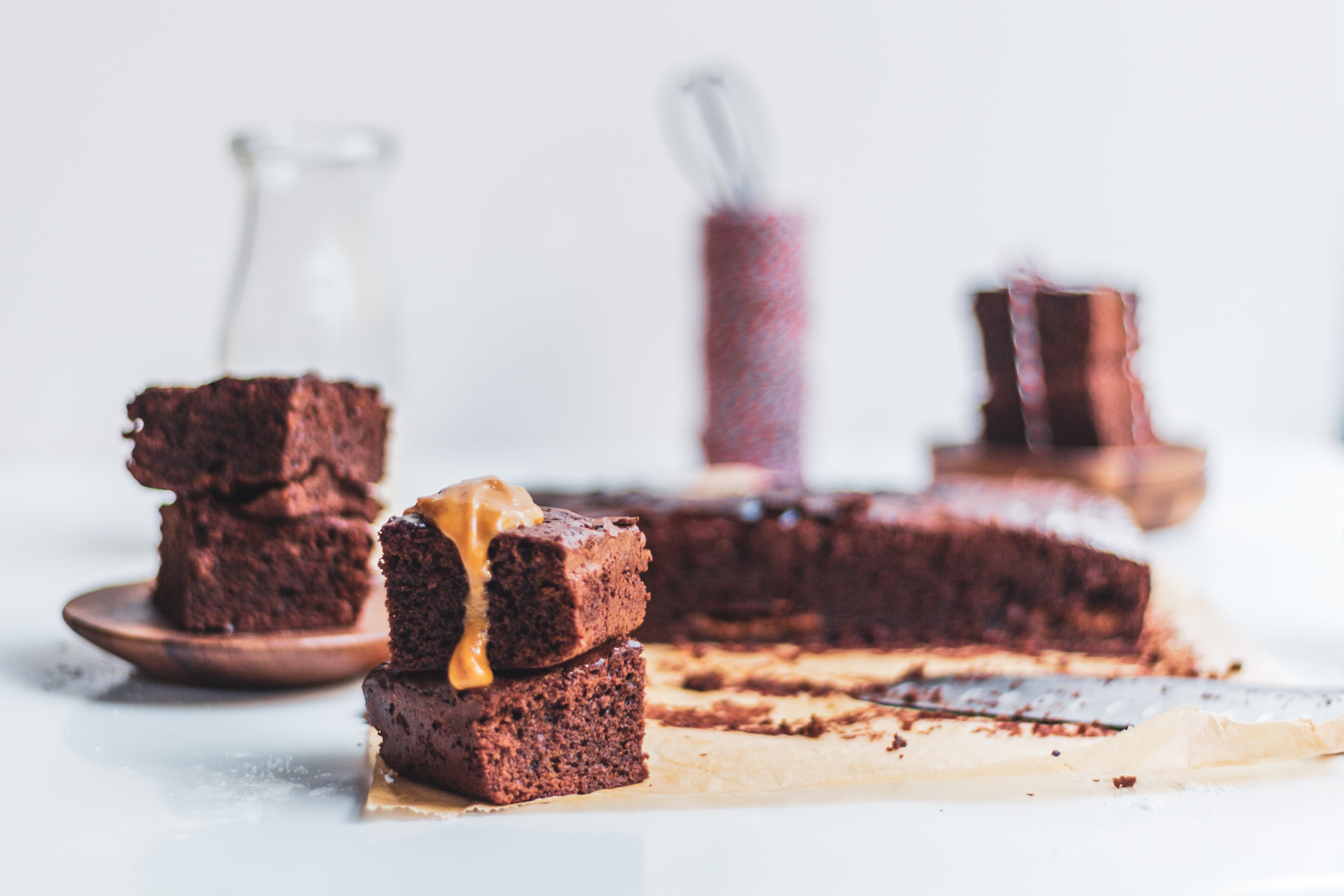 During the cold "winter" it is always best to indulge in these fudgy Salted Caramel Brownie with a cup of warm milk in my cosy bed. Now imagine that the sticky tops of the caramel pools on top of your brownies are not only oozing with love from the sides of the adorable Pinterest-level heart-cut-outs but that they are also speckled with delicate, flakey sea salt. It screams for a glass of milk or a latte, complete with candles and pyjamas.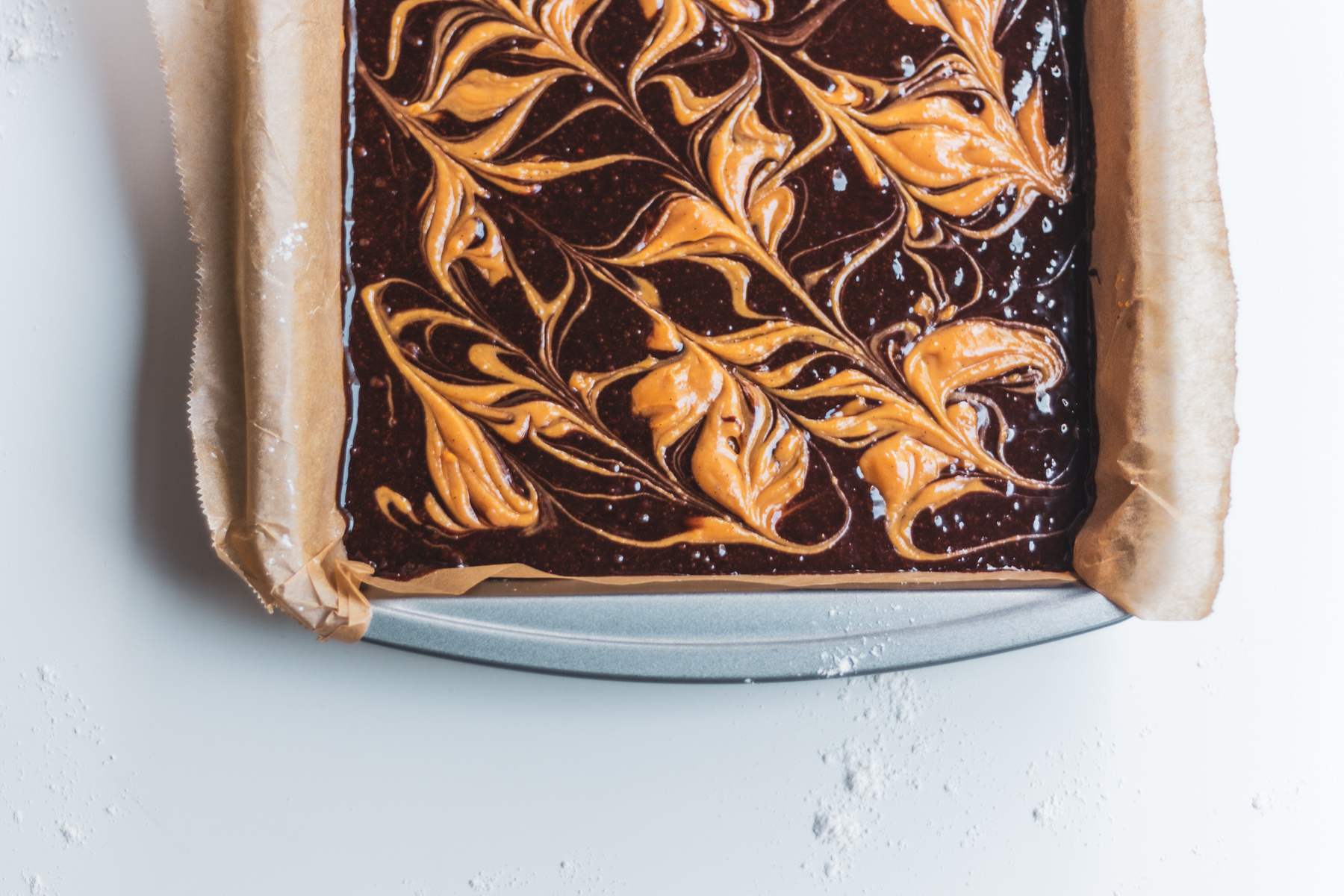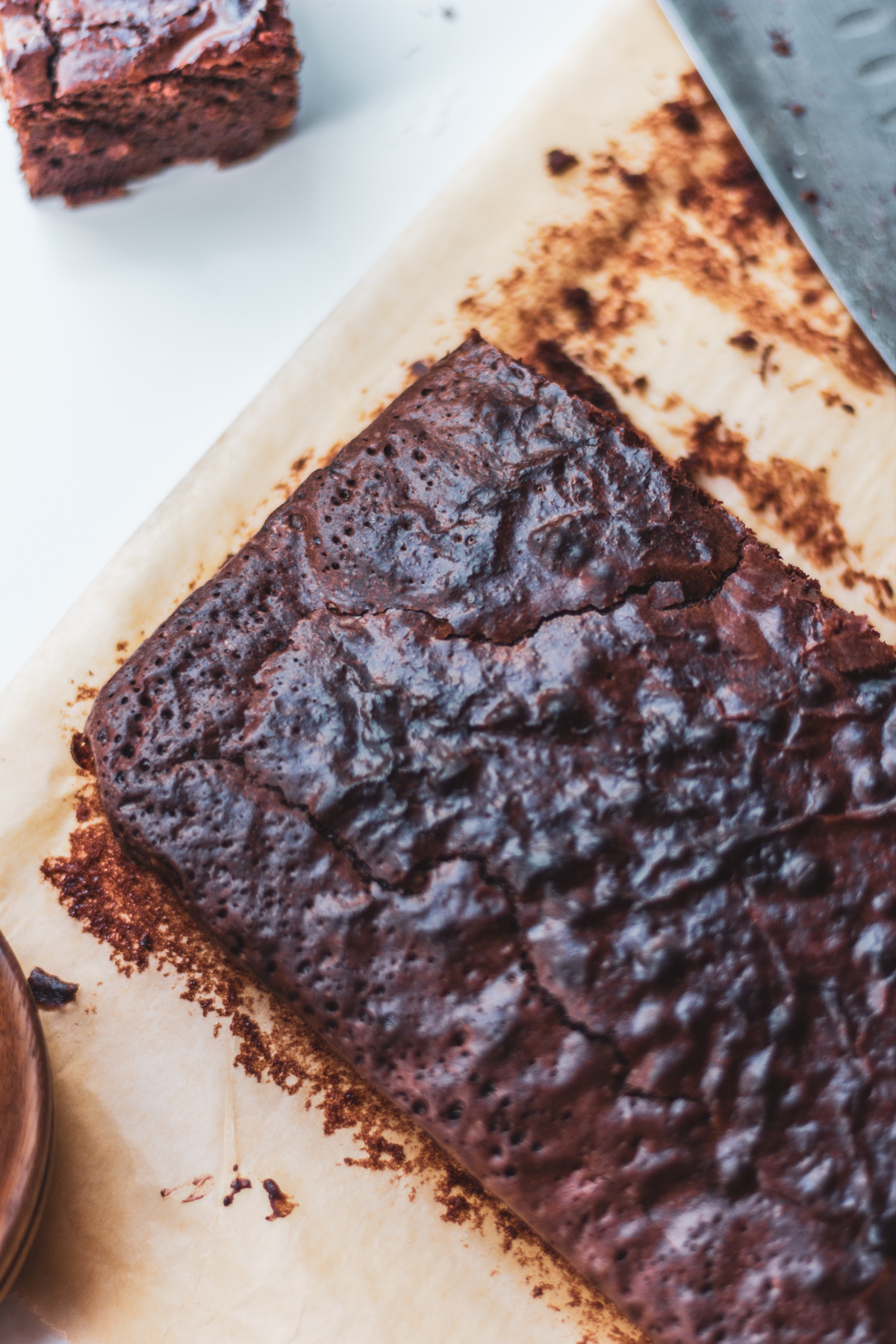 Imagine your most thick, dense, fudgy, rich, beautifully underbaked brownie. Now imagine it studded with soft caramel. Not like a sickly-sweet caramel. A just-right, flavour-rich, soft, silky caramel. That you made yourself, cause you're a boss, duh.

Is it even a surprise that these beauties, these love-of-my-life salted caramel brownies just straight-up have it all? They have everything. They check off everything on my list. They literally ARE everything.

This is Christmas.

If you make our Salted Caramel Brownie, don't forget to tag us on Instagram as @leplaincanvas and use the #byplaincanvas hashtag. I love seeing your takes on my recipes!

xoxo, Joe
Salted Caramel Brownie
Salted Caramel Brownies – thick, dense, fudgy brownies stuffed with homemade salted caramel.
Ingredients
Homemade Salted Caramel

1 cup (200g) granulated sugar

6 Tablespoons (90g) salted butter, room temperature cut up into 6 pieces

1/2 cup (120ml) heavy cream

2 teaspoon salt

Brownie Base

120g unsweetened chocolate (one bar)

1 stick salted butter (8 tablespoons)

1 cup of sugar

pinch of salt

2 eggs

1 teaspoon vanilla

3/4 cup flour
Methods
Homemade Salted Caramel
Heat granulated sugar in a medium saucepan over medium heat, stirring constantly with a high heat resistant rubber spatula or wooden spoon. Sugar will form clumps and eventually melt into a thick brown, amber-colored liquid as you continue to stir. Be careful not to burn.
Once sugar is completely melted, immediately add the butter. Be careful in this step because the caramel will bubble rapidly when the butter is added.
Stir the butter into the caramel until it is completely melted, about 2 minutes. If you notice the butter separating, remove from heat and vigorously whisk to combine it again. (If you're nervous for splatter, wear kitchen gloves.)
Very slowly drizzle in 1/2 cup of heavy cream while stirring. Since the heavy cream is colder than the caramel, the mixture will rapidly bubble when added. Allow the mixture to boil for 1 minute. It will rise in the pan as it boils.
Remove from heat and stir in 3 teaspoons of salt. Allow to slightly cool down before using. Caramel thickens as it cools.
Brownie
Preheat oven to 350. Line a flat plate with parchment paper and coat with cooking spray. Line an 8×8 square baking pan with parchment paper and coat with cooking spray.
Melt the chocolate and the butter (microwave or double boiler). Whisk in the sugar. Whisk in the eggs and vanilla. Whisk in the flour and salt.
Stir most of them into the brownie batter and transfer to the pan. Drop the last few caramel on top of the brownies. Bake for 30 minutes (more or less to taste). Cool in the fridge or freezer for easier cutting.
Notes
For the homemade salted caramel, you are able to made ahead. Cover tightly and store for up to 1 month in the refrigerator. Reheat in the microwave or on the stove to desired consistency.