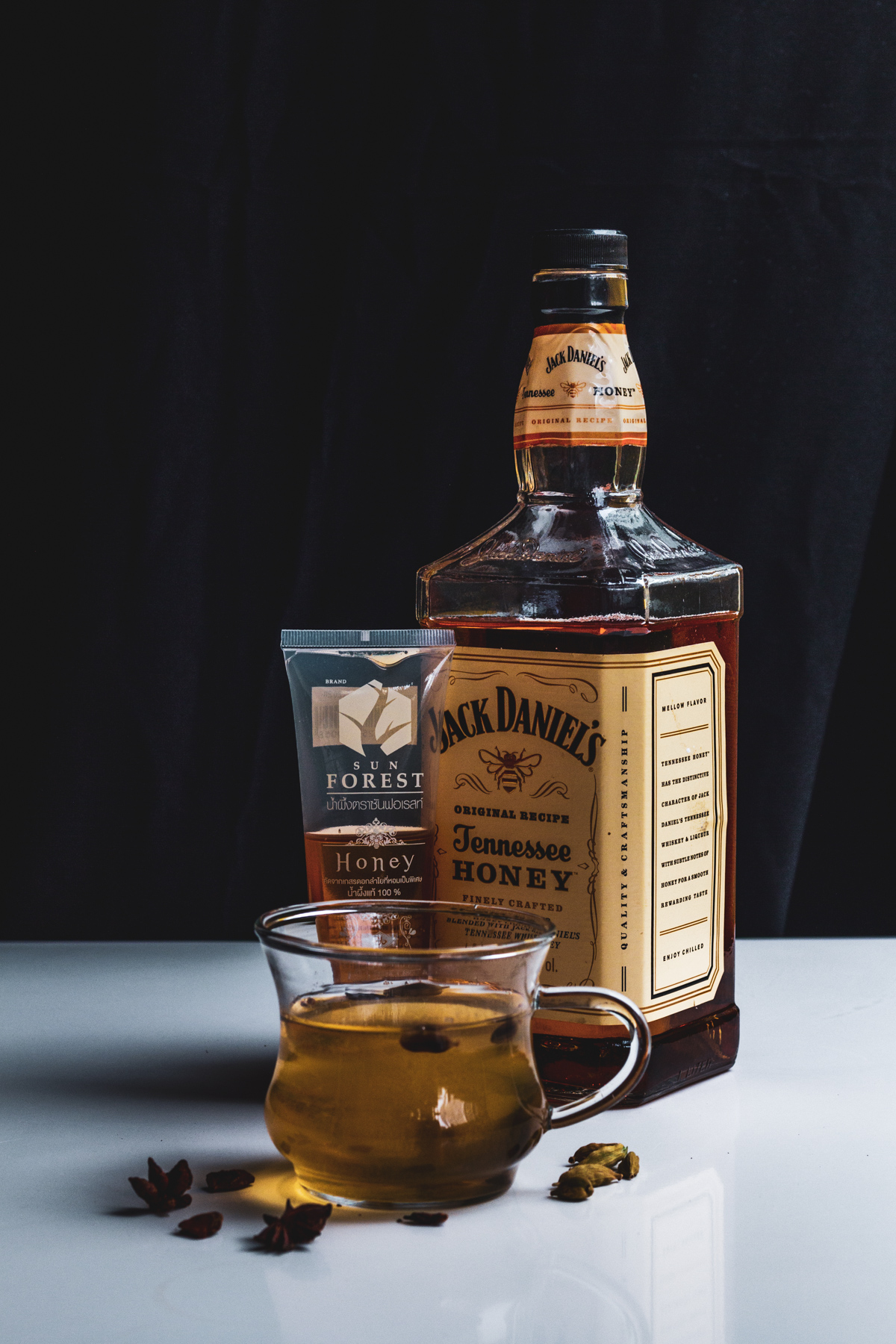 Today we're talking spiced hot toddy. Out of all the holiday cocktails, the hot toddy is my favourite. I can pass on spiked eggnog, hot buttered rum, and even a boozy hot chocolate, but hot toddy is my weakness. Last year we make a hot apple cider for our Christmas. this year we are going to try a honey flavour hot toddy.

The traditional hot toddy usually has a base of black tea. However, for us, we prefer a sweeter base, we used the honey we got from our Thailand trip. This the perfect warm beverage for chilly Christmas night. It'll definitely help you relax and unwind.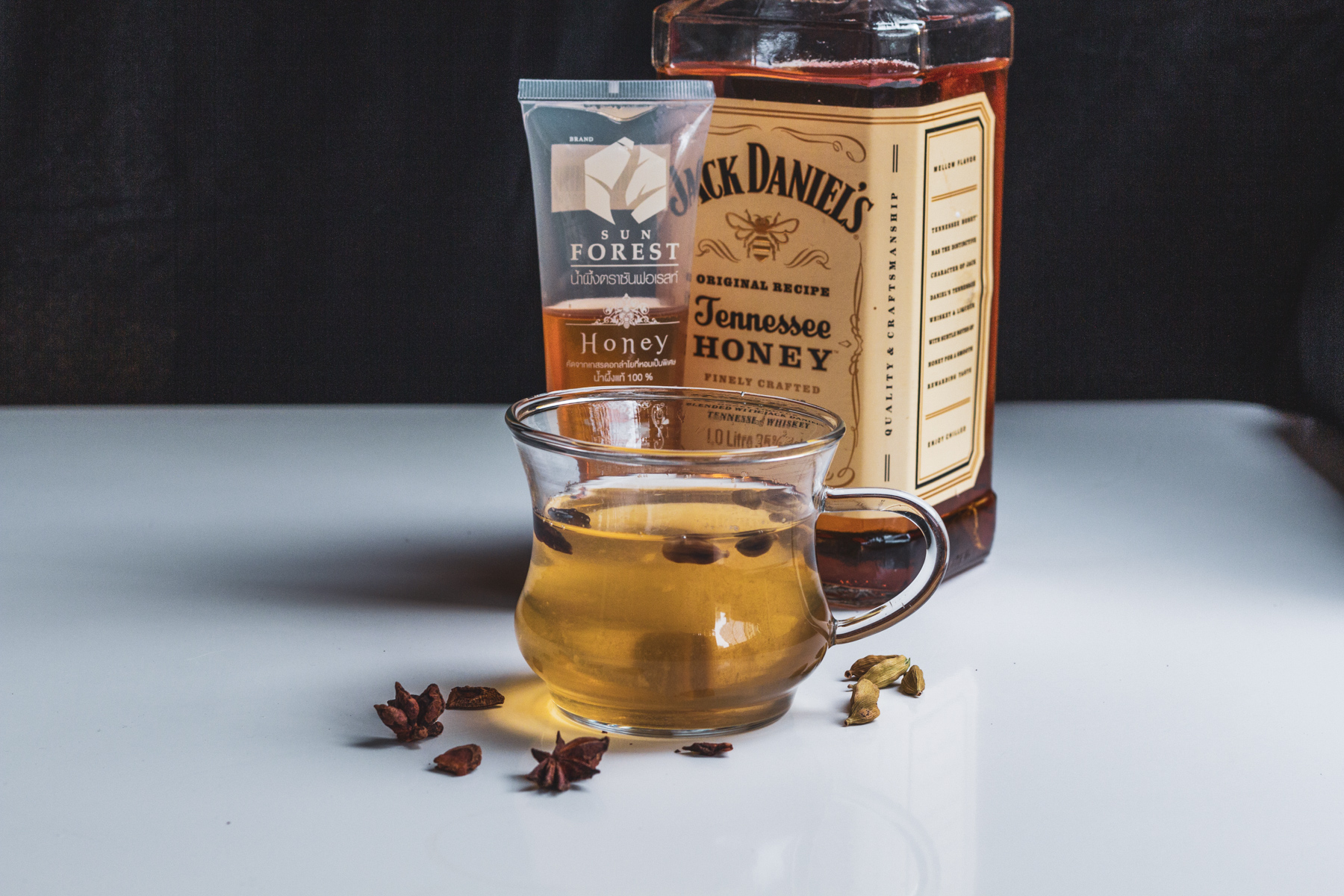 You are able to use any whiskey bourbon, for us we used our father favourite Honey Jack Daniels. It is not as strong compared to the usual bonbon, as there is a hint of sweetness in it. Perfect choice for our taste bud.

Jack Daniel's Tennessee Honey features a light, sweet honeyed aroma. This is marked with undertones of that classic, sugar maple and charcoal-mellowed fragrance that we've come to know and love about JD. The liqueur has the same body and mouthfeel as classic Jack Daniel's. Quite simply, it tastes as if you mixed a little local Tennessee honey into a shot of Jack. The finish is clean and sweet, which makes it perfect for adding it to our tobby.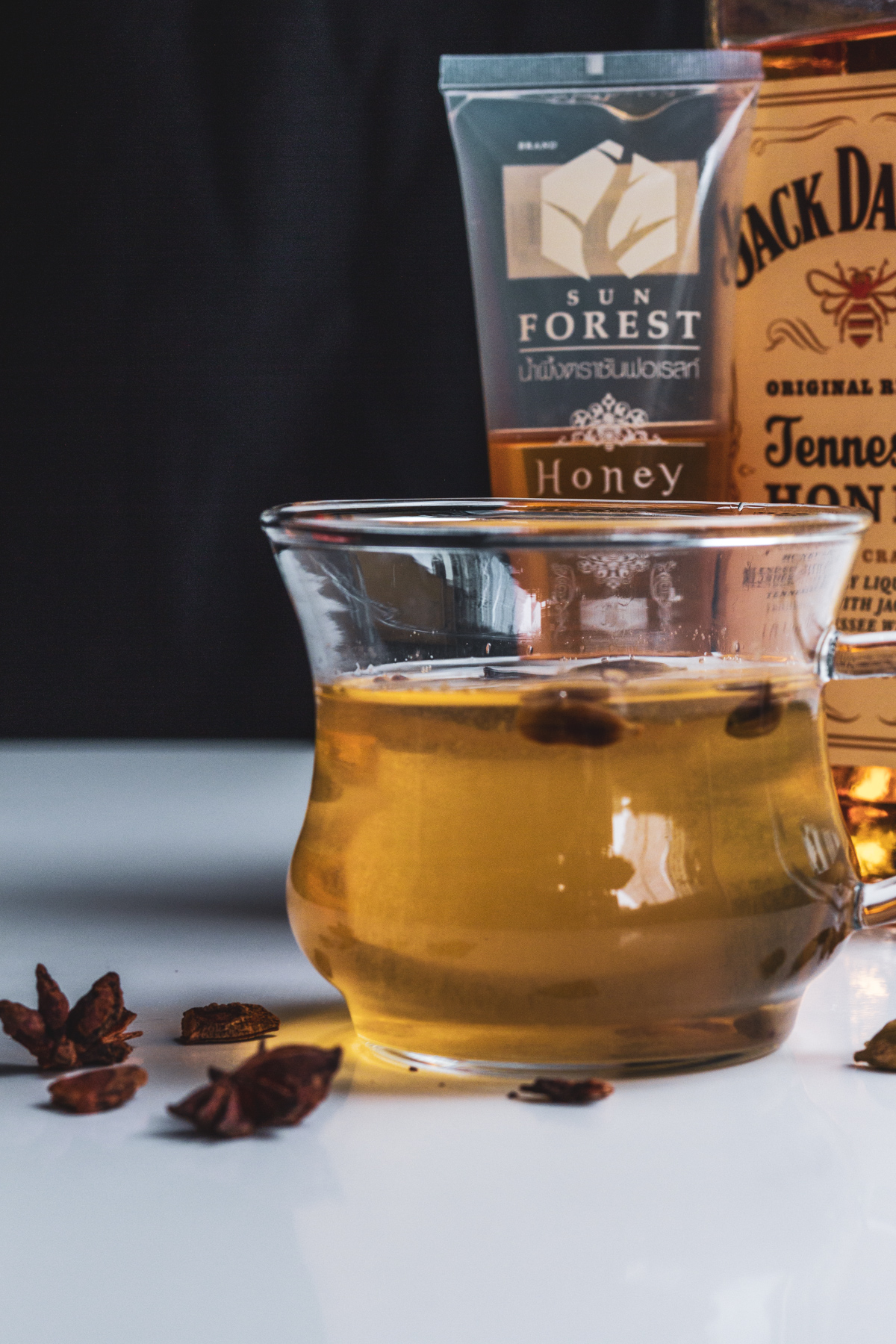 And in my case, it's easing the transition from vacation mode to normal life a heck of a lot easier. Give this Spiced Hot Toddy a try, don't forget to tag us on Instagram as @leplaincanvas and use the #byplaincanvas hashtag. I love seeing your takes on my recipes!

xoxo, Joe
Spiced Hot Toddy
Simple, spices and warm for the cold Christmas.
Ingredients
1 tbsp of cardamon pods

3 star anise pods

1/3 cup of honey

1 cups of bourbon (we uses Jack Daniel's Tennessee Honey)

1/4 cup of fresh lemon juice
Methods
Toast 1 tbsp of cracked cardamon pods and 3 star anise pods in a saucepan over medium-low until fragrant, 2 to 3 mintues.
Add 3 cups water and 1/3 cup of honey; bring to a simmer over medium. Cook, covered, until fragrant, 10 to 12 minutes.
Stir in 1 cup bourbon and 1/4 cup of fresh lemon juice; keep warm over low heat until ready to serve, Ladle into mugs and garnish with star anise.