We knew that mains are always the highlights of any feast! Hence, how could we neglect the supporters for the show?
Therefore, here is one of our hot pick for this holiday – Salmon & Ricotta Cups with the Smoked Salmon and crackers. We don't just simply serve this appetizer just the way they are but we preferred to make this along with a cheese board if possible.
Salmon is one of our top favorite indulgences, along with steak tartare and foie gras. We love salmon served in the traditional manner, alongside ricotta cheese with a generous amount of drills and lemon juice.
Warm, toasted bagels are the best. However for me, just about any crackers or bread sticks will do because it's mostly about the salmon itself.
(Warning: it also takes less than five minutes to consume an entire bowl, so beware!)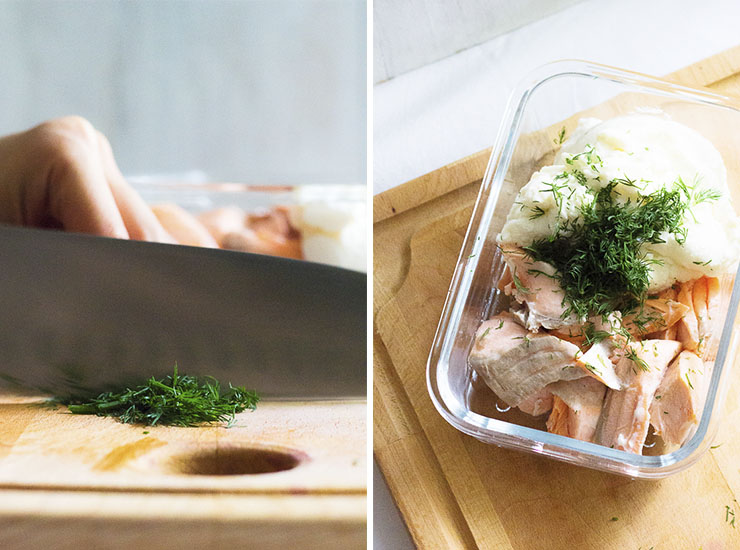 It is very simple in preparation, just poach your salmon fillet and mixed it with other ingredients like ricotta cheese and drills. This is the best recipe when you are preparing a more complex main dish. As it helps you to save time yet it does not look like a "no effort" dish. Below are the ingredients and methods you needs for this dish. You can adjust the amount of ingredients base on how much you need.
Ingredients |
1 fillet of salmon, bone removed
250g ricotta cheese
1 tbsp lemon juice
a handful of dill
Prawn roe for garnish
Method |
Cook the salmon fillet in the pot with the water filled covering the salmon. Cook it for at least 5 minutes, do not overcook it. Dry it with a towel and remove the skin of the salmon.
Break the salmon into smaller pieces and beat all ingredients together until well combined. Spoon into a serving bowl and garnish with prawn roe. Serve with crackers and vegetable sticks.
Don't you think isn't it as easy as you can imagine? As you look around a little and you'll find hundreds of recipes for the salmon spread. While some of them include mayonnaise or yogurt. Others call for fish that's been, smoked, poached, or pickled. It's such a flexible, versatile food you can use it with almost anything. Here, we're keeping it simple. Fresh salmon paired with lemon juice, dill, and low-fat ricotta cheese will yield irresistible appetizers.
Tips from the sisters | No tips as it is as simple as it shown however we suggested you can serve it with some of your adorable tea cups collection! For us, we love our Aladdin glassware.
Share with us your version! Take a photo of yours, send us an email, tag us on Instagram, tweet us, anything. We love to see yours!
xoxo, Angela