Ah, waffles! Crispy on the outside, fluffy on the inside – a delicious, sweet breakfast! Waffles are definitely more of an American thing (and a Belgian thing, I guess!) That's not to say us don't enjoy a good waffle you just don't see them as much here.
I'm not really a big breakfast person in general, I love breakfast foods I just tend to eat them later in the day (I know, I know I should eat breakfast every day but I don't)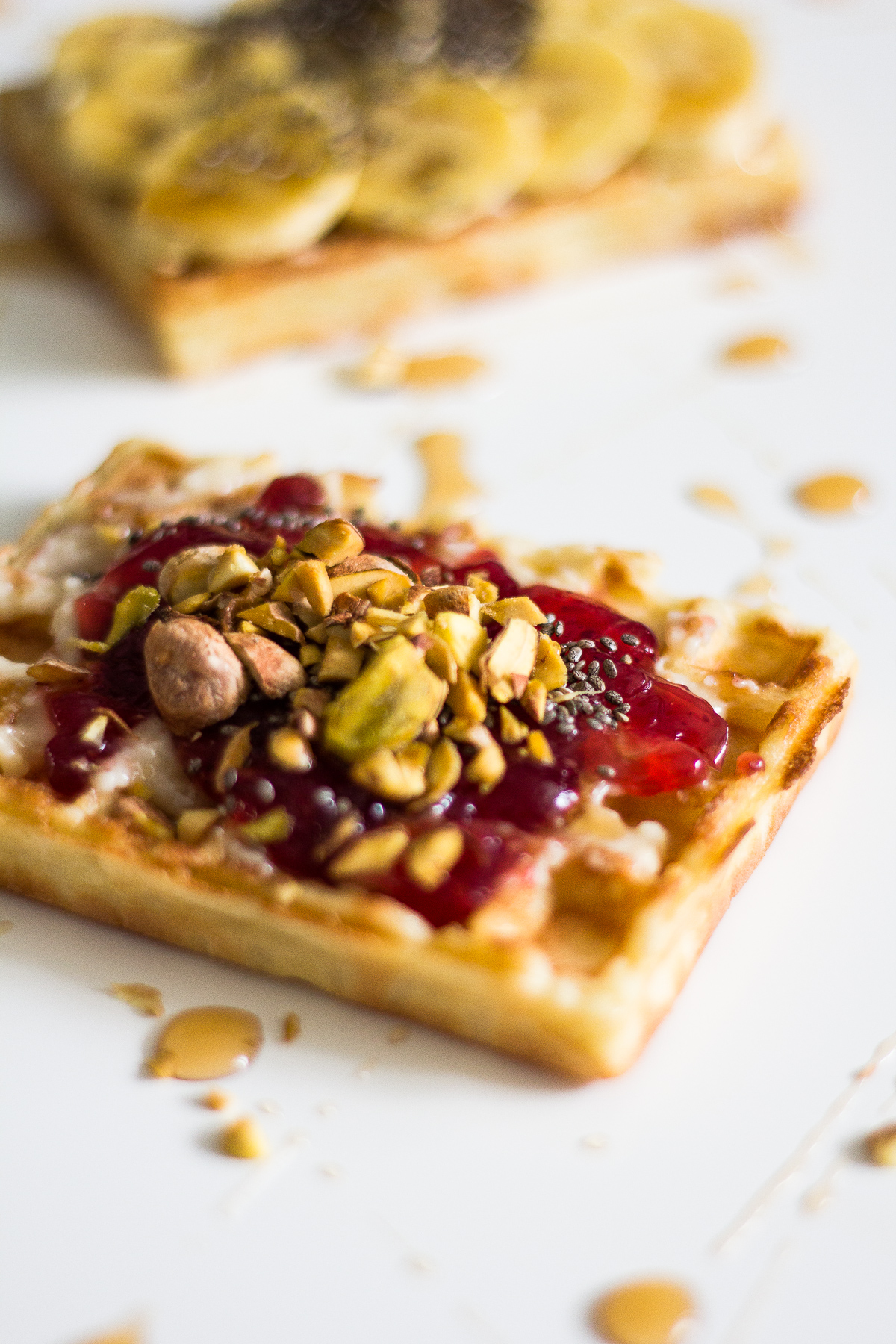 Previously we made Banana Toast with Macadamia butter and chia seed along with this waffles. As there are times we prefer sweet food in the morning when we will be having a long day. These waffles are just what we needed. The waffles are usually a little tangy but the jam sweetens it up, and the raspberry jam can be interchanged with any sweet fruit jam or preserves.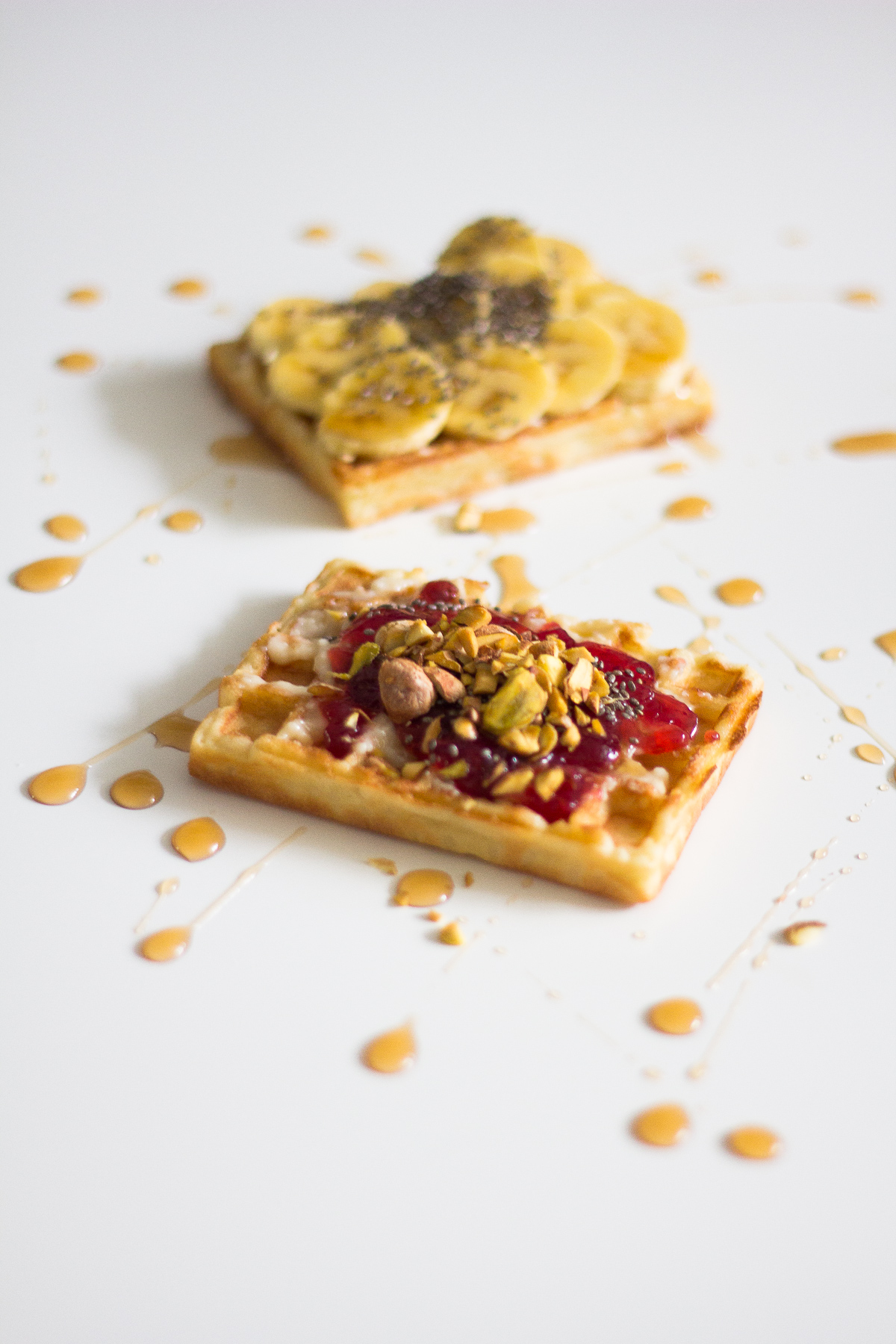 Ingredients |
2 slices waffles
1 tablespoon natural raspberry jam
½ tablespoon chopped pistachio
maple syrup (optional)
Method |
Toast waffles spread ½ tablespoon raspberry jam on each slice. Top with chopped pistachio nuts. Drizzle maple syrup on it. Enjoy!
Share with us your version! Take a photo of yours, send us an email, tag us on Instagram, tweet us, anything. We love to see yours!
xoxo, Joe