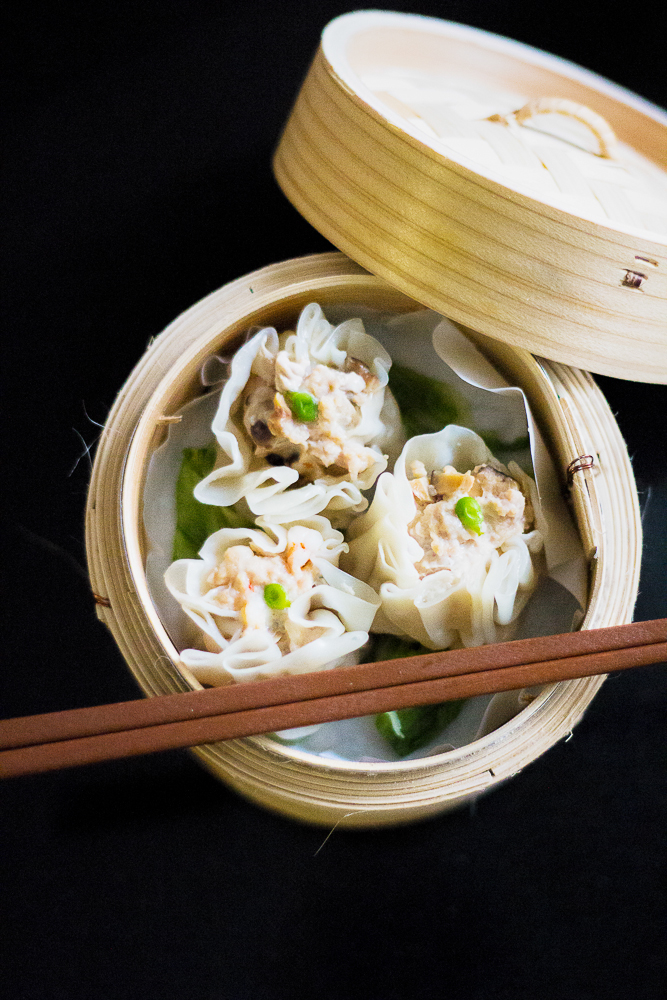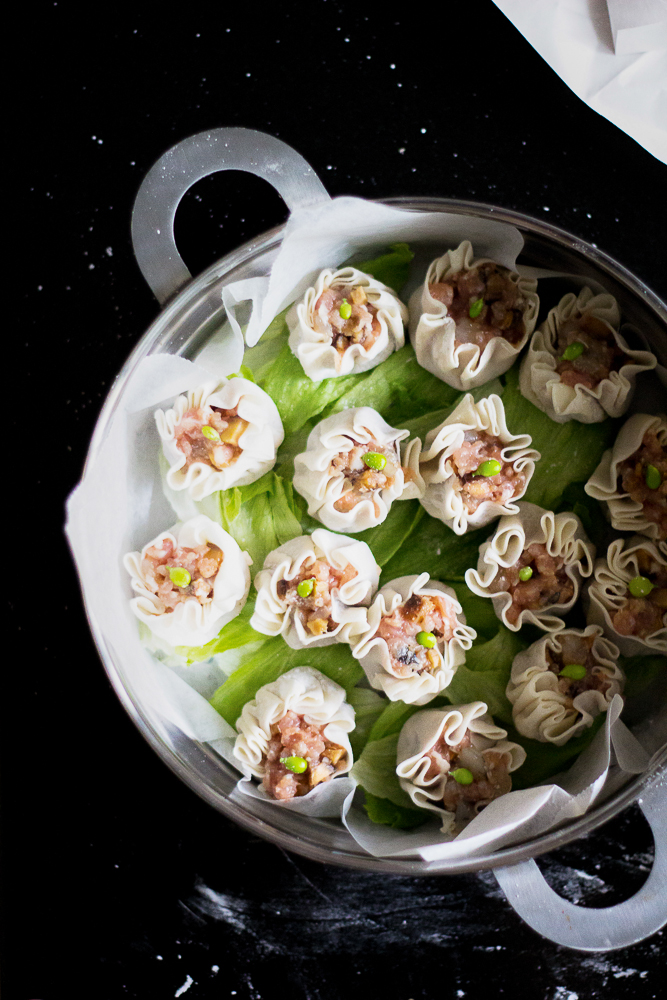 I realized that I appreciate making and eat, there's no specification, I do not have any craving or preferences, I just love good food. I enjoyed Chinese cuisine, and among all I love dumplings. Each dumpling filled with juicy fillings; steam marinates minced meat, prawn and chopped cabbages just taste marvelous with the thin layer of skin! And, steam dumpling, it's one of the kinds that I can't refrain from.
This week we would like to introduce our Pork and Shrimp Steamed Dumplings. Also, Pork and Shrimp Steamed Dumplings are also known as "Shao Mai". It is one of the popular Dim Sum of all time.
We born in an Asian family with a strong association with a Chinese background. Our grandparents pass on their traditions to our parents than to us. If you ask which is my comfort food, I would say any mom cooked dishes. They have a strong flavor of home that passes on from generation. My passion for culinary begins when I was 14 – 15 years old. I start learning cooking from my mom and take charge of preparing meals for my family. Especially to feed both Joe and me however soon it has become an interest for us spending time in the kitchen.
While making dumpling is only of my mom specialties. It's just like the Italian's ravioli, wrapping their filling into the pasta dough! My mom makes all kind of dumping; steam, boiled, fry and fried. Thus, we like to share you this pork and shrimp steamed Chinese dumplings also know as Hong Kong dim sum, "Shao Mai". They are juicy and full of flavors.
We've been making some variation of this same recipe for as long as I can remember, and I've been eating them and sharing them for just as long—a quick meal on a lazy weeknight, an appetizer at one of my parents' dinner parties, a well-deserved after school snack, or a taste of home at college. Let get started with this juicy "Shao Mai".
Ingredients |
(30 pieces, portion for 4-6 pax)
Pork and Shrimp Steamed Chinese Dumplings:
30 Shaomai Skin
1/2 egg yolk
1 tbsp Starch potato powder
300g minced pork
200g prawns, shelled and minced
6 dried shiitake mushrooms
lettuce for garnishing
Marinate sauce:
1 tsp soy sauce
1/2 tsp sake
1 tsp sugar
1/2 tsp salt
1/2 sesame oil
Method |
Combine the ground pork, shrimp, chopped shiitake mushrooms, egg yolk, starch potato powder and all the seasonings together. Mix well and set aside.
To makeShao Mai, make a circle with your thumb and index finger; lay the wrapper on top, nudging it down to create a cup. Add 2 teaspoons filling, then pat the filling down with the back of a spoon. Fold the overhanging wrapper edges down, leaving the filling exposed. Press the wrapper firmly around the filling. Pat the top and bottom of the dumpling to make it flat.
Arrange the dumplings in a  steamer (lined with parchment paper and lettuce at the bottom) and steam for 8-10 minutes.
They taste so good and are really easy to make. We hope you like them! Share with us your version! Take a photo of yours, send us an email, tag us on Instagram, tweet us, anything. We love to see yours!
xoxo, Angela