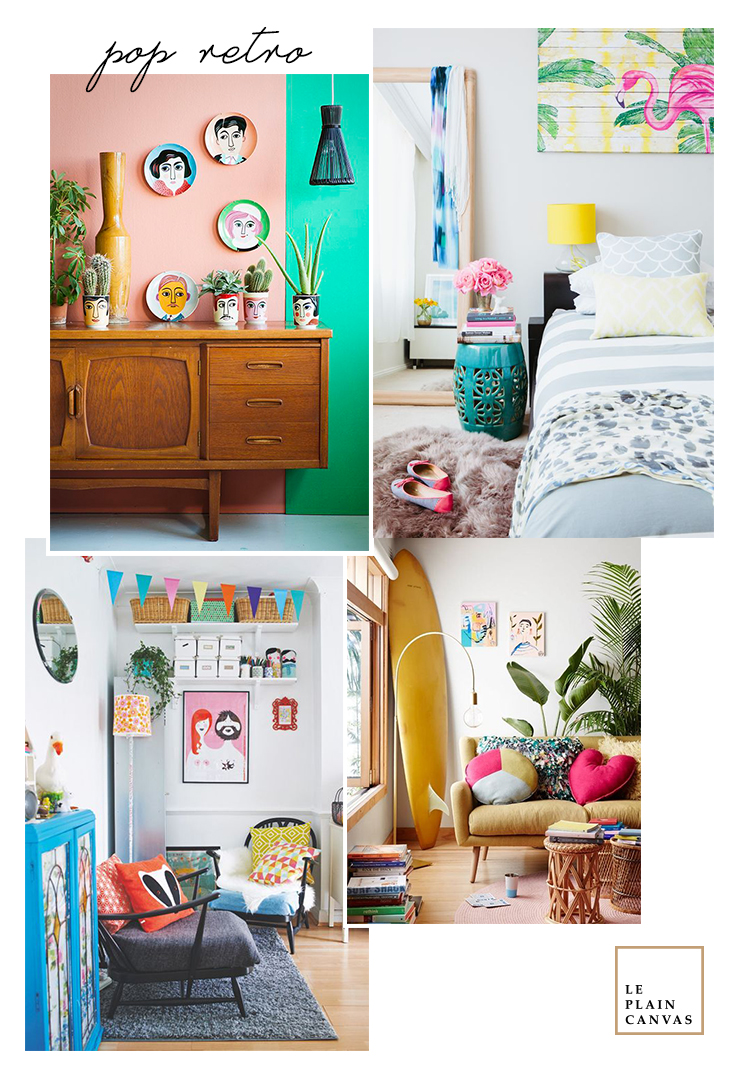 Having a thought to change your room from black and white to colours? When you can't decide what colours to use, you might want to give your room a taste of pops!
If you love bright colours and retro styling, these room suit you a lot. It's part aspiration and part inspiration. As big and bold as these rooms are, there are some pretty do-able ideas in here. Where you can spice up your room a little bit with some simple moves.
With portrait or illustration in the mixture of retro colours will bring the fun yet homey feel to the room. Splash some colour into your home with this energetic and fun retro arts. Imagine what a fun and lively atmosphere this wallpaper design would bring to kid's playrooms and retro interiors. It's perfect for pop-art lovers and adds heaps of personality to your home.
xoxo, Joe
Credit | All shots used on the mood board via our Pinterest boards.