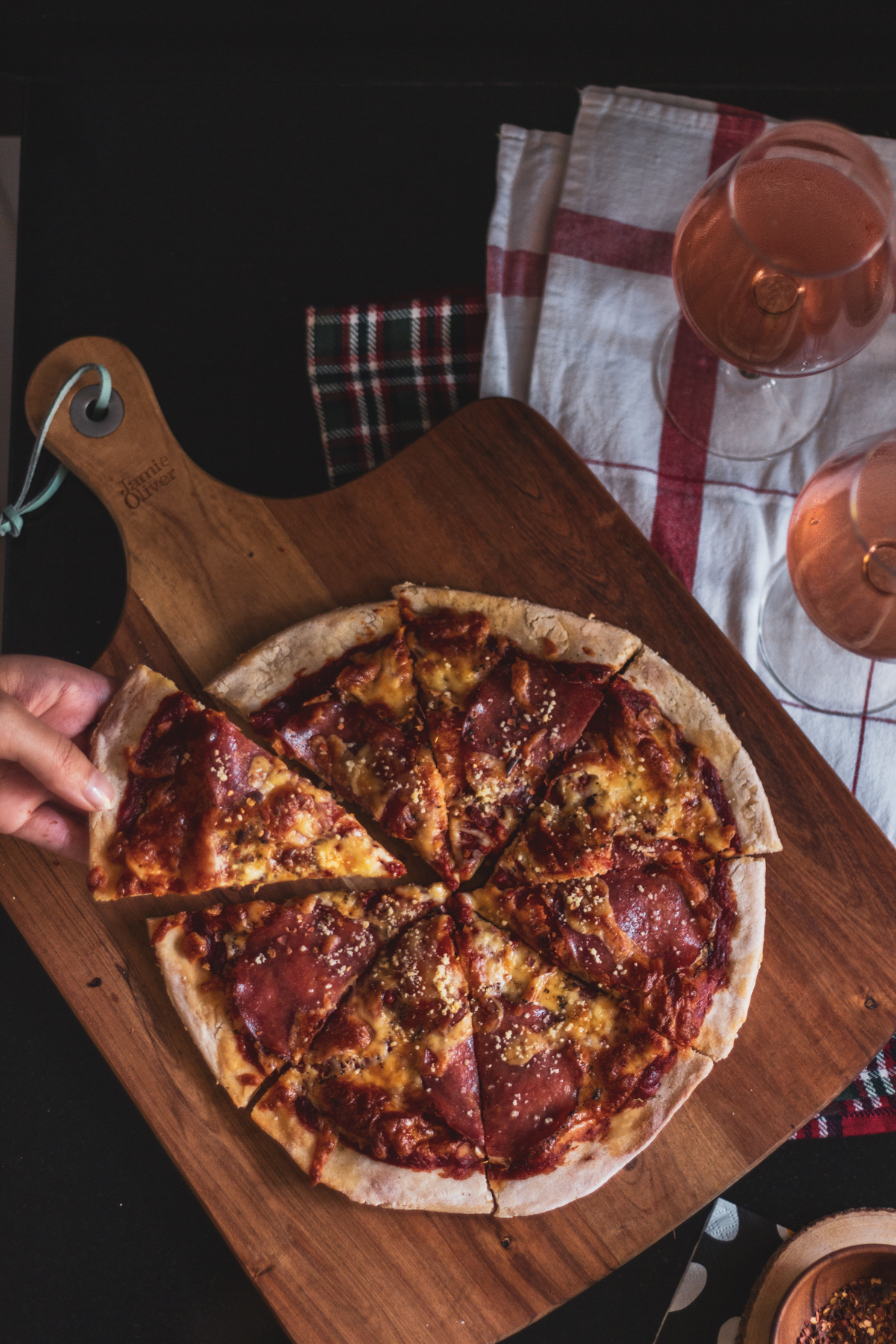 Our family love pizza, so pepperoni pizza is usually a surefire dinner win. But if we're being honest, we rarely make pizza for our family. We see pizza as a cheat night for us, and we get delivery. So when we decided to make pizza at home, we knew it needed to be better than your average delivery. It needed tons of pepperoni, a nice crust, great flavour, and maybe even a surprise or two to put it over the top.

Making pepperoni pizza is as easy as layering the ingredients on a pizza crust. Start with the sauce, then cheese, pepperoni, and a little more cheese.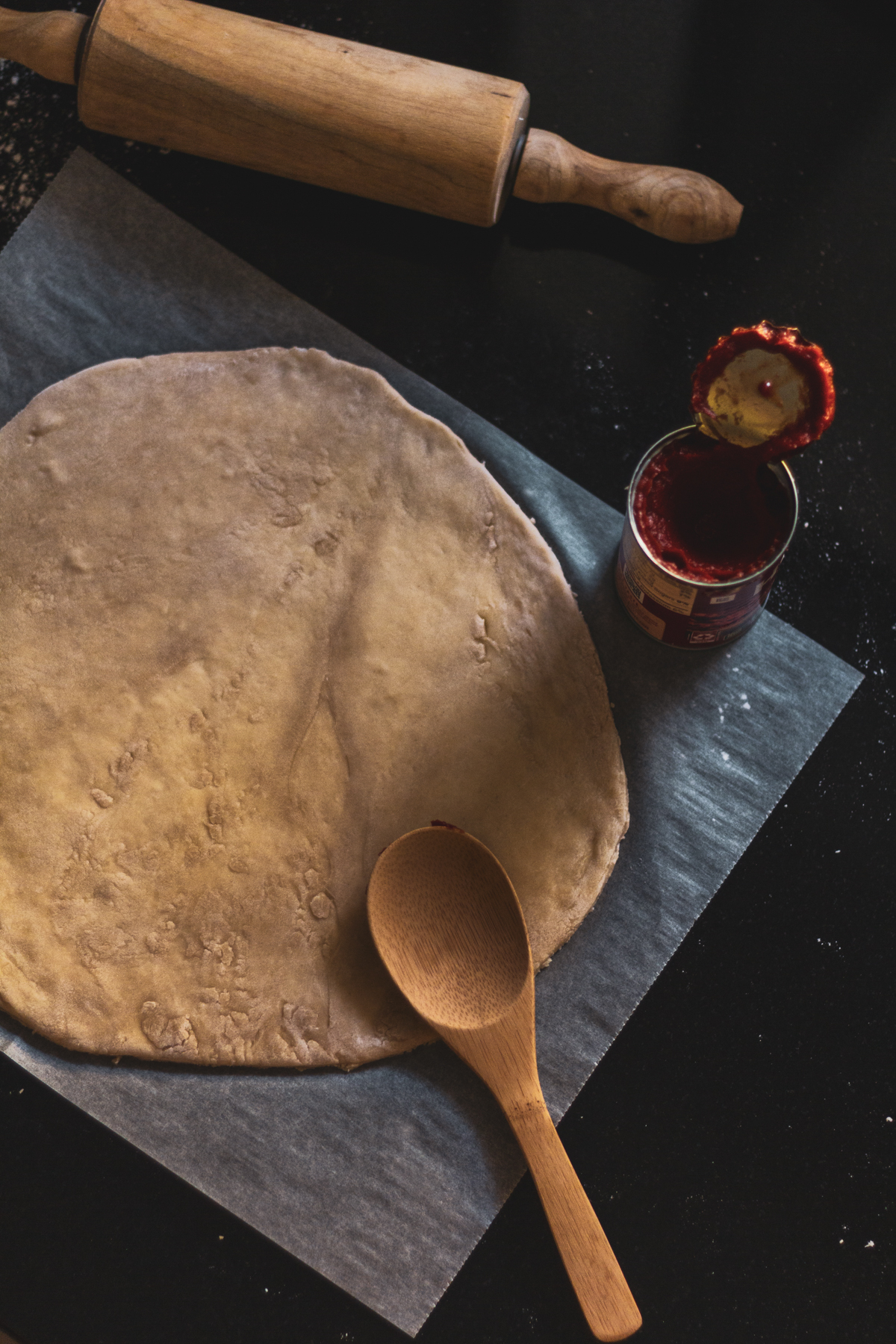 What Toppings go with Pepperoni Pizza?
You can load up a pepperoni pizza with endless options of toppings. Topping ideas include:
olives
bell peppers
hot peppers
pineapple
sausage
various types of cheese
chicken
arugula
bacon
While traditional pepperoni pizza is made with pizza sauce, mozzarella cheese, and pepperoni.
Homemade Pizza Dough:
If you have made pizza dough before then you probably know that it's super easy. Our pizza dough recipe uses SEVEN simple pantry ingredients: (water, oil, sugar, yeast, salt, vinegar, and flour) and it's every bit as good (or better than) your favourite restaurant pizza dough. We love how easy and inexpensive it is to make Homemade pizza dough.
Can Pizza Dough be made ahead of time?
There are a few different options for making pizza dough ahead of time.

Optional 1: Make the dough up until the first rise. Place the dough in an airtight container in the fridge to rise overnight, or for several hours, before rolling it out and pre-baking it.

Option 2: Completely make the pizza dough, including pre-baking it in the oven for 6 minutes. Top with desired pizza toppings, cover well with plastic wrap and refrigerate for several hours, until ready to bake your pizza.

Option 3: Freeze the pizza dough. Form a ball with the dough and lightly spray it on all sides. Wrap it in plastic wrap and place it in a ziplock freezer bag in the freezer for up to 3 months. To thaw, place the pizza dough in the refrigerator overnight to thaw and rise. Then roll it out when you are ready to pre-bake.

You could also pre-bake the pizza crust and freeze the pre-baked crust before adding sauce and toppings. Just make sure the crust cools completely and then wrap it in plastic wrap and store it in your freezer.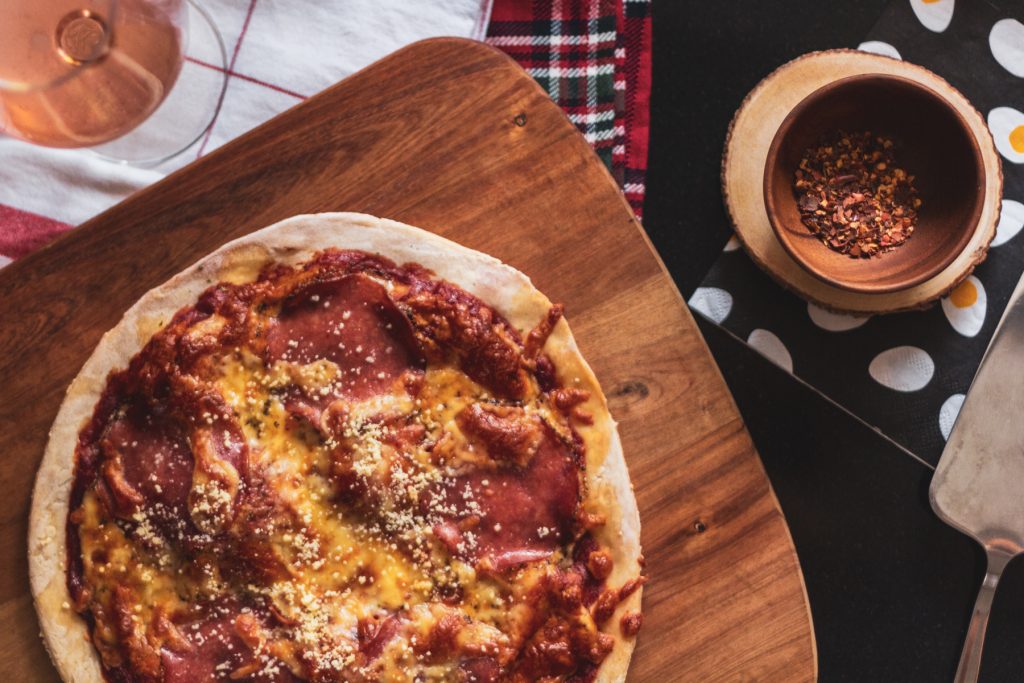 Leave a comment below and let us know which flavor you would like us to challenge at home.
Enjoy.

xoxo, Joe
Pepperoni Pizza
This Homemade Pepperoni Pizza has everything you want—a great crust, gooey cheese, and tons of pepperoni. The secret to great pepperoni flavour? Hide extra under the cheese! Who needs delivery?
Ingredients
1/2 cup pizza sauce

2 cups shredded mozzarella cheese

1 cup pepperoni
Methods
Preheat your oven to 220 C.
Pre-bake your pizza dough for 6 minutes then top your prebaked pizza dough with a thin layer of pizza sauce.
Then add a thin layer of mozzarella cheese, a layer of pepperoni, and sprinkle another thin layer of cheese on top of the pepperoni.
Bake at 200 C for 10 -15 minutes or until crust is golden brown and cheese is bubbly.