The hashtag #dalgonacoffee has been the biggest trend on social media lately. Especially in these strange times of so many being quarantined at home due to the Covid-19 epidemic, everyone has been a challenge the 400 beats.
Why did it call Dalgona Coffee? The sweet and bitter taste of the coffee foam has is very similar to Dalgona, and the colour too – hence the name. We think it's a perfect drink for people who miss going to coffee shops and also who have some extra time on their hands. Make this and it will definitely put a smile on your face because it tastes as good as it looks.
Which instant coffee do you use?!
We used Maple Walnut infused instant coffee by Little's Coffee and it works with decaf coffee too! However, this will not work the same with brewed coffee. We have also seen that it doesn't work with the instant 3-in-1 mixture, nor Starbucks via Instant.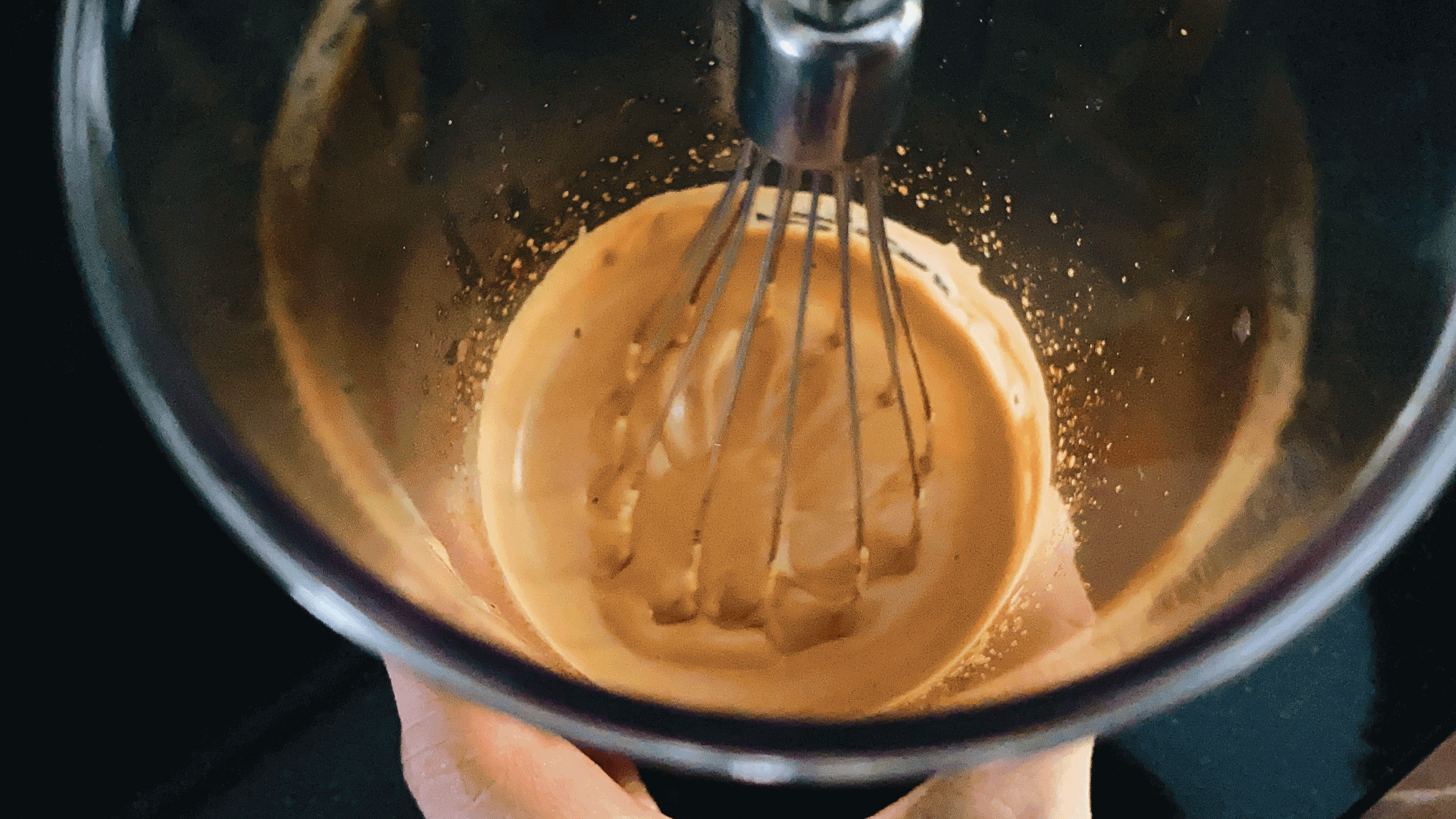 Tips for making a prefect Dalgona Coffee
Can sugar be reduced? Yes. We tried it with 1/2 the sugar amount but you will only get a soft-peak foam and the colour will be darker – so it kind of works.
Is a special tool like a hand mixer or stand mixer require? Not necessary. You can beat it by your hand but you would need a good round whisk (flat one is not as good) and a big mixing bowl to allow more air into it. Hence, a hand mixer or stand mixer will make your life easier with a smoother beat!
Hot vs. Cold? Of course! Just this morning, we warmed up some milk and topped it with some leftover foam from the day before and it was so yummy!!!
Can the Dalgona foam be refrigerated? Yes, it does last for a couple of days but why not make it fresh!
Do I need to whip it 400 or 4000 times by hand or how long? The number of beats depends on individuals, each of us using different strength and it affects the duration you stir the foam. If you are going to hand-whipped it – it will last you for about 2 and a half minute (roughly 400 beats, without stopping). Just whip it till stiff peaks form and you can determine it by your observation.
Should I whisk longer as the foam is not forming yet? Yes and also no. Making the foam with drip coffee (not instant) will take about 3 times longer in a mixer so sometimes it works but if you don't see any changes within a minute probably something goes wrong especially the instant coffee you use.
Are you up with the challenge? We are challenging you to make it! Take a photo of your version, send us an email, tag us on Instagram, Tweet us, anything. We love to see you trying out our recipe!

xoxo, Joe
How to make Dalgona Coffee
Dalgona Coffee is a latte drink that comes with a velvety smooth and sweet coffee foam on top. The combination of cold milk and bittersweet coffee is simply a match made in heaven. And the best part is that you can make it without any special machines – all you need is some arm muscle and patience.
Ingredients
2 tablespoons instant coffee

2 tablespoons granulated sugar you can use

2 tablespoons boiling water

a pinch of cinnamon optional

1 cup milk of choice I've tried it with soy milk, almond and oat milk
Methods
Add all the coffee, sugar and boiling water in a bowl (you can easily double or triple this recipe). Using a hand mixer or stand mixer and whip on one of the higher speeds.
Whip the entire mixture for about 2 minutes. Scrape down the sides and whip any bits that didn't get whipped.
Add the coffee to a tall glass (about 1 cup) of your favourite milk. I've tried it with soy milk, almond and oat milk. If you're doing iced, add a few ice cubes, then the milk then spoons the whipped coffee on top. If using hot, just add it to the glass.
Using your spoon or straw, stir vigorously to swirl it into your milk.