This recipe was inspired by my love of sour flavors and light, nutritious entrees. The pretty salad has an appealing variety of textures. We make it year-round because it's fast and easy to prepare after a long day at work.

Although you can use any leafy green in this spicy main-course salad, we suggest rockets because it adds another subtle, peppery layer of heat to the dish.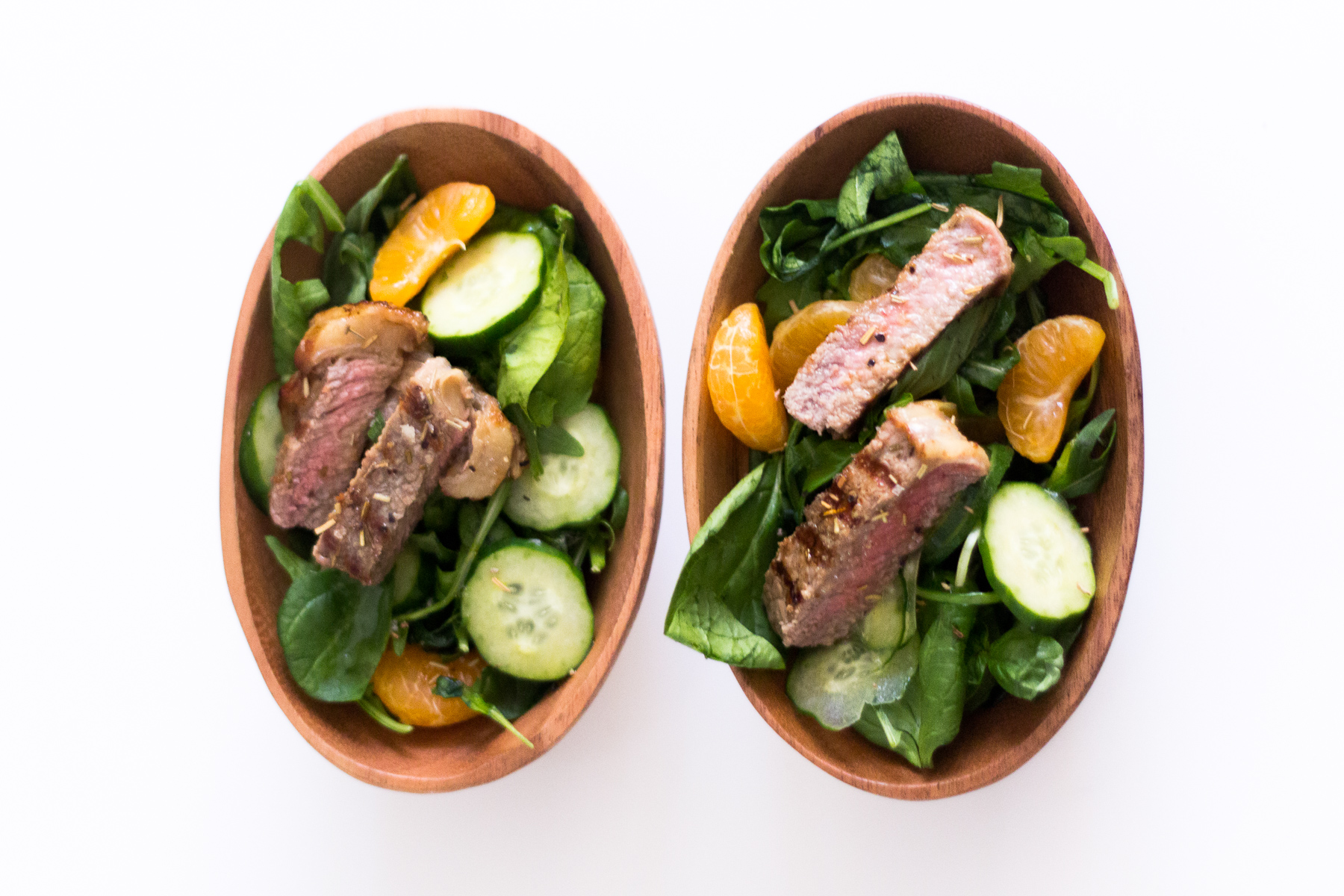 If you make our Orange Blossom Beef Steak Salad, don't forget to tag us on Instagram as @leplaincanvas and use the #byplaincanvas hashtag. We love seeing your takes on my recipes!

xoxo, Joe
Orange Blossom Beef Steak Salad
From Dorothy Anderson of Ottawa, Kansas, this lively salad is nice year-round—both for every day and entertaining. "It fits nicely into a 'hurry-up' meal," Dorothy notes.
Ingredients
1 tablespoon whole black peppercorns

1 1/2 pounds New York strip steaks, cut 1 inch thick

2 cups olive oil

Salt

8 small oranges

1/4 cup fresh small orange juice

Freshly ground pepper

One 6-ounce bunch of mix greens, thick stems discarded
Methods
Marinate the steak with black pepper and salt, seat for 10 minutes. Grill the steaks over a medium-hot fire with garlic, olive oil and butter, turning occasionally, about 10 minutes for medium-rare meat. Transfer the steaks to a cutting board and let rest for 15 minutes.

In a large bowl, combine the fresh orange juice, lime juice, and rice vinegar. Add the oranges and greens. Season the salad with salt and pepper and toss well. Transfer the salad to large plates. Slice the steak across the grain and arrange on the salads.