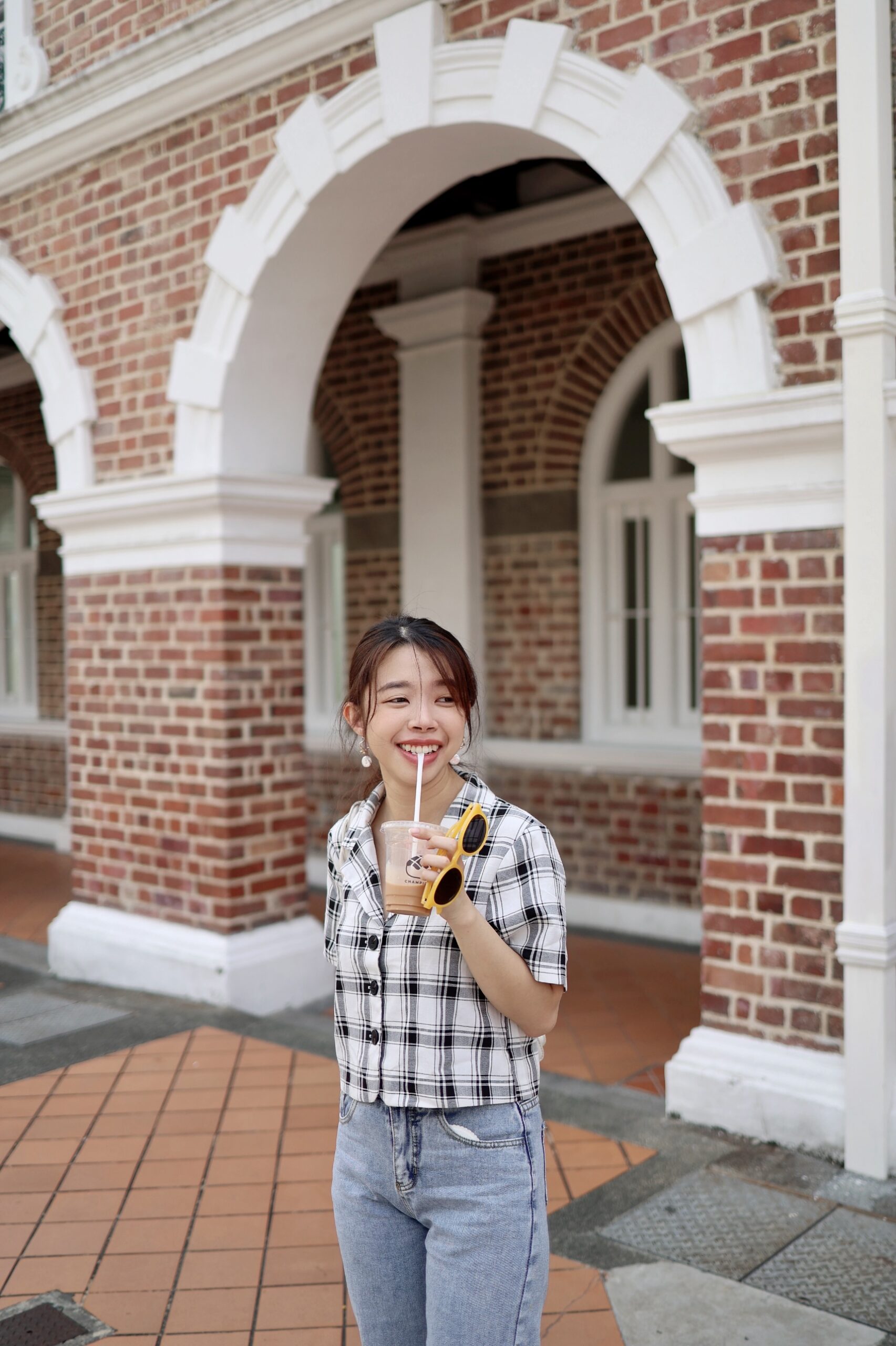 We have been procrastinating if we should write about the estate we lived in as it's a most comforting place we spend most of our time. So we decided to compile a post of our favourites within the Chinatown Estate. "Huh, there are flats at Chinatown?", "You lived in Chinatown, erm"… there are so many exclaimers when we shared with our friends. This estate is unlike other neighbourhood – to others who might not know; it seems messy, old and noisy (indeed during the Chinese New Year period) but actually it's safe and quiet during the night with lots of amazing eateries nearby.

It's located at the very centre of Singapore, close to CBD and other friendly estates like Tanjong Pagar and Tiong Bahru. It is compact but you can reach out to all the destination within your palm. But I do hate all the walking during the hot summer because everything is so near that I can't even take a bus.
Walk and discover the shophouses
There are many heritage shophouses along the South and North Bridge road as it located among the heritage estates. If you take time to discover, among all these shophouses there are many unique restaurants and cafes, and some old stores been there for decades; such as tea houses (south-bridge road), herb and fragrance store (north-bridge road). In recent years, there are tons of new eateries and cafes open in Chinatown, the old neighbourhood became a hipster location.

Here are some of our favourites list that including:
Tea Chapter
When you want to take a pause and enjoy the slow pace of life with an appreciation of the Art of Tea. This isn't a modern hipster place but it captures our heart without a beat! It located along a row of shophouses at Neil Road. It's well-furnished despite the interior release vibes of a Chinese traditional courtyard (Siheyuan, 四合院). Level one is their retail shop while level 2 and 3 is the Tea House. It might look small exterior but it's another world of the city.

It's a great place for you the learn more about Chinese culture, you will learn about how to taste tea (品茶) instead of drinking it, as tea appreciation is an art and it is similar to the Japanese tea ceremony. There is also a wide range of snack and desserts somewhere is really interesting as they use tea in the dishes, such as the Oolong Sweet Potato and the Tea Egg that we all know. It's a place to have a small snack after your main meal. Tasting tea is also good for digesting the heavy meal that you had.

Address: 9 Neil Rd
Operating Hours: 11.00 am – 9.30 pm
Punch
Are you a cafe person like us? Punch at North Canal Road (opposite Kreta Ayer Police Post) is a short walk away from Chinatown point. This courtyard offers up an al-fresco dining experience, but it's the greenery around complimenting the wooden furniture that really sets the mood.

The food served in Punch is great for the price, what we love about them is that they serve the food warm to you. The coffee was fantastic. The mocha was beautifully presented and had the right mix of coffee, chocolate and milk— easy to do on paper but hard to do well. Even you don't want a meal, Punch is also a good place for you to enjoy a good cup of coffee.

Address: 32 North Canal Road
Opening Hours: 10am – 10pm (Tue-Fri), 8am – 6:30pm (Sat-Sun), Closed Mon
Every inch create an amazing Instagram feed
It is not a new estate therefore many places including the narrow streets among all the street houses, around theneighbourhood look much rundown. That is the reason, it is the best places for you to take some retro-looking street photography. Don't forget to put on your retro clothes, you may get some Hongkong movie vibe in some of the places.

People Park's Complex
You could never miss spotting People Park's Complex, with its, retro yet vibrant yellow and green exterior "waving" to you. The People's Park Complex was completed in 1973, and is one of the remaining Brutalist-styled architecture in Singapore, along with the likes of the Golden Mile Complex and Shaw Towers. It lacks fancy ornamentation or embellishments, and parts of the building have exposed concrete. This is because the term Brutalist comes from the French word béton-brut or raw concrete. It is simple and rough yet bold!

It was once a place that seats a hipster bar – Lepark, where single-handedly transformed a once-abandoned car park space into vibrant grounds. However, with it moving out it is back to a quiet car park. To get there, take the lift to level 5, out of the lift turn to your right where the back stairs located. Head up to the tight, smelly stairs you can find the wide car park there.

The best timing to go there will be after 3 pm, where the sunlight is not so harsh, as it is an open space, there isn't much shelter. if you are lucky head there after the rain, we water on the floor you could take a creative shot of the reflection.
Lovely Street Views
On your way to places above you would also discover different iconic building, such as; (东亚, Dong Ya) Singapore's oldest Coffee Shop, where it currently holds the popular Potato Head Folks,Singapore's oldest Coffee Shop, Buddha Tooth Relic Temple and Museum, and Jinrikisha Station (where it is now been blocked by construction work). Don't miss out on the walks and window of the streets too, every building is individually designed that it could be an Instagram wall.

There are just such many places that we want to share with you yet couldn't cover them in just one post. While we are now in P2HA (phase 2 heightened alert) during the self-quarantine period, it is best for us to #stayhome. Can't wait to travel out and experience the hidden part of Chinatown/Singapore when's it got better. Stay tuned for more exploration.

xoxo, Angela