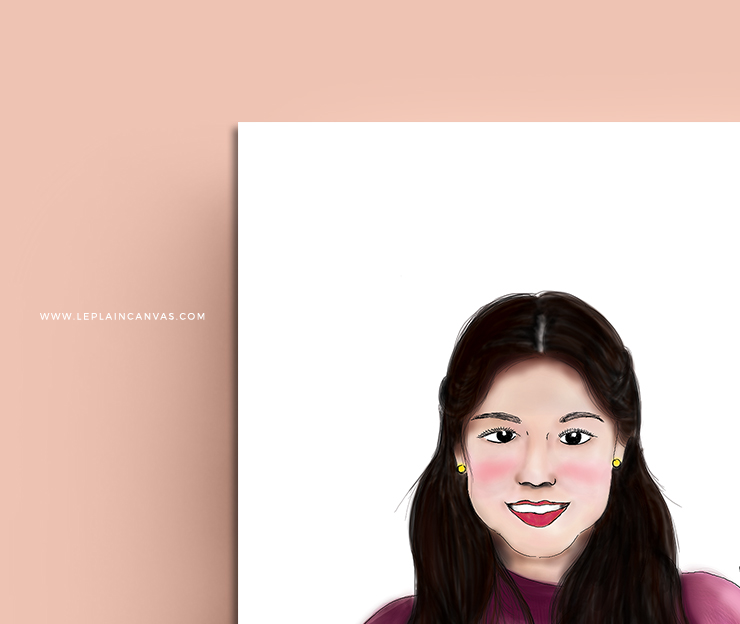 Title: Dear Oreana
Instagram's account: @oreo.ap
As an artist, I do have my very own style in my pieces,  and I'll leave to my audience to interpret based on their perception. However, at the very end of the day, I don't need someone to question my arts or response to as it is subjective. That's being an artist – after all, nobody can instruct what Picasso or Andy Warhol does!
Hence, as a creative, I don't own the whole pieces, I have a team to work with, to brainstorm and having inputs of ideas. My thoughts have to be objective and it's not about just myself. It's all about exchanging values and ideas to produce a commercial product that makes sure all the audience buy it. It will never be all about you anymore, whether you love it or not.
Old times, when I'm emotional I might be irrational but now I always convince myself to be objective when I design it, it will strive me to make it better.
This week, I would love to share with you this young lovely individual, Oreana. She has a unique style through her shots and I love her colorful, spontaneous as it all reflect her culture – Mexico. Not everyone will understand but nobody can question or doubt with her very own style. Am I right to say so?
Pardon, I might be side-track from times but what I'm trying to convey here is that we should build up a welcoming community when there is no online abuse will be the best for the generation. We should be objective instead of being subjective to matters whenever we are.
Happy Mid Week!
xoxo, Angela.
Illustration | Angela Leong