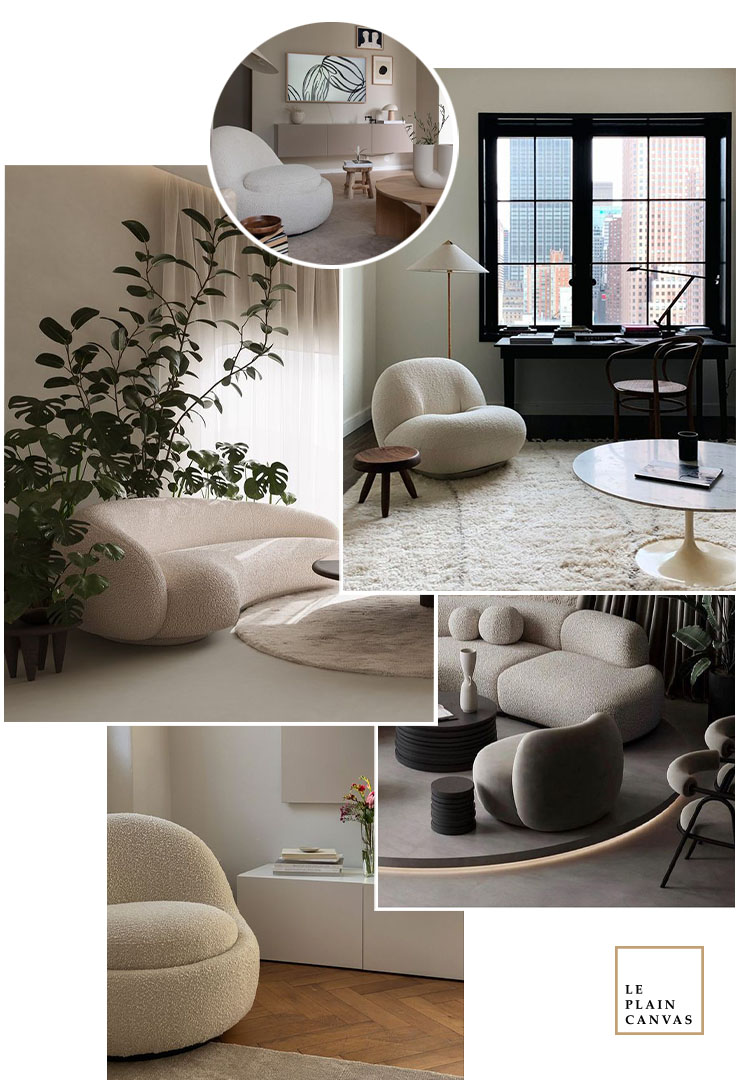 Came across this Pinterest of a stunning lounge chair in a beige and bean look-alike shape. These sofa/chairs that look curated and timeless straightaway got into my to-get list. It is a versatile piece where it suits all styles of personalities.

As the chair is natural adding different elements around the chair will transform it into another style. Such as adding an Iittala vase with spring vibes and colorful flowers gives a soft vibe to the room, while green plants give a sleek vibe. The sofa/chairs have the texture of a cozy rug which is one of the reasons why I fell in love with it. Moreover, furniture with rounded forms and textured finishes add to the effortless feel and inviting atmosphere. 

xoxo, Joe

Credit | All shots used on the mood board via our Pinterest boards.