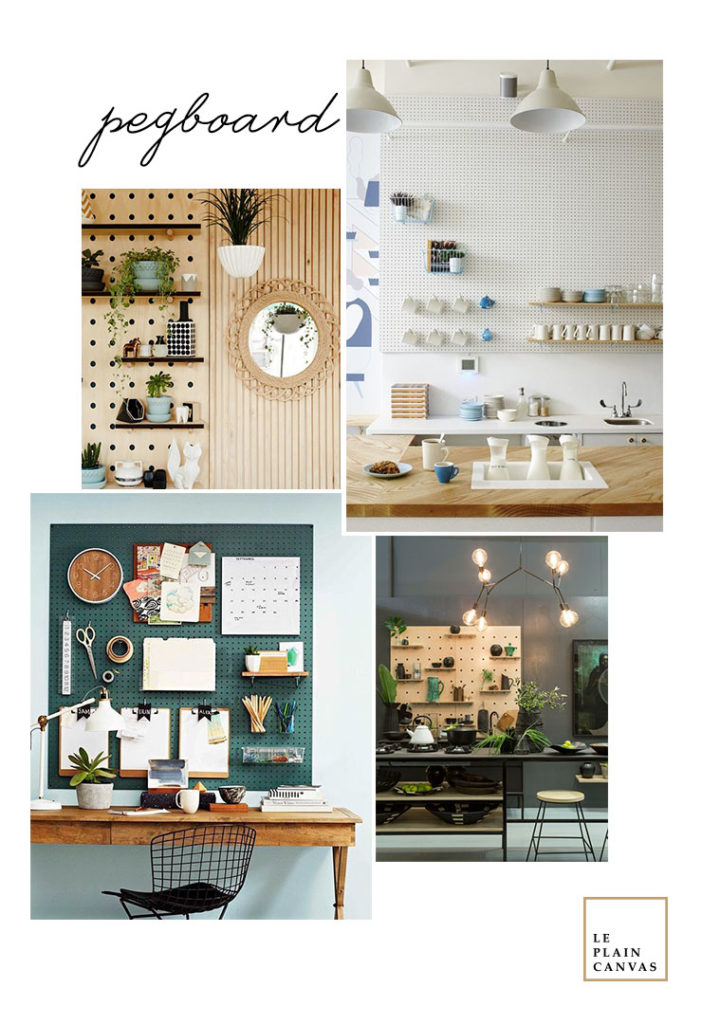 Mostly used in laundry rooms and garages, however, it makes perfect sense for the kitchen, garden and even the study table for me.

While using in the kitchen think about it: A pegboard can add storage space to a small kitchen that doesn't have a ton of cabinets or drawers. A pegboard can go on a wall where a shelf or cabinet couldn't (maybe a shelf would stick out too much?).

You can add on shelves for your items or even just hand them on the hook. For the OCD you can arrange them in an orderly manner. For the creatives people, you can arrange them and form an art piece.

My favourite will be having them on the study table as it could act as an inspiation wall. A pegboard also costs way less than shelves or cabinets. Also, most rooms have walls!

xoxo, Joe

Credit | All shots used on the mood board via our Pinterest boards.