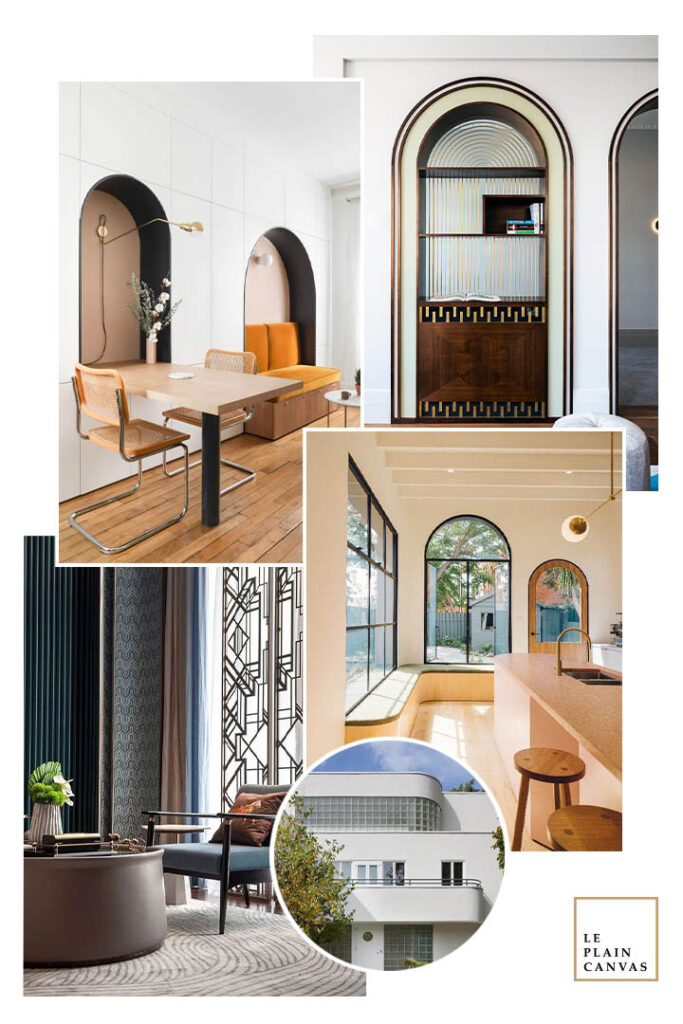 Art Deco came shortly after and introduced modernised lines and geometric forms. Its district characteristics include sharp edges, zig zags, and Aztec or Egyptian art. It is always confused with the term Art Nouveau.Both terms describe design styles. However for Art Nouveau was a movement with the intent to abandon the previous styles in order to create a new one. Its inspiration was drawn from nature and is best known for "whiplashed" curves.

In many of the art deco you are able to see stained window elements.

xoxo, Joe

Credit | All shots used on the mood board via our Pinterest boards.