If you're anything like me, dry hands and feet (and dry skin in general) is a problem for you. It is very important to use a body scrub. You scrub something that exfoliates and it removes dead skin and your skin looks and feels better.
However, we are alway sceptical about using it. Does we really need it? I think it was basically that the scrub was so expensive. Moreover it was being touted as being some kind of miracle.  Like it was a previous concoction that would transform your life. Or at least it would transform the life of your hands and feet.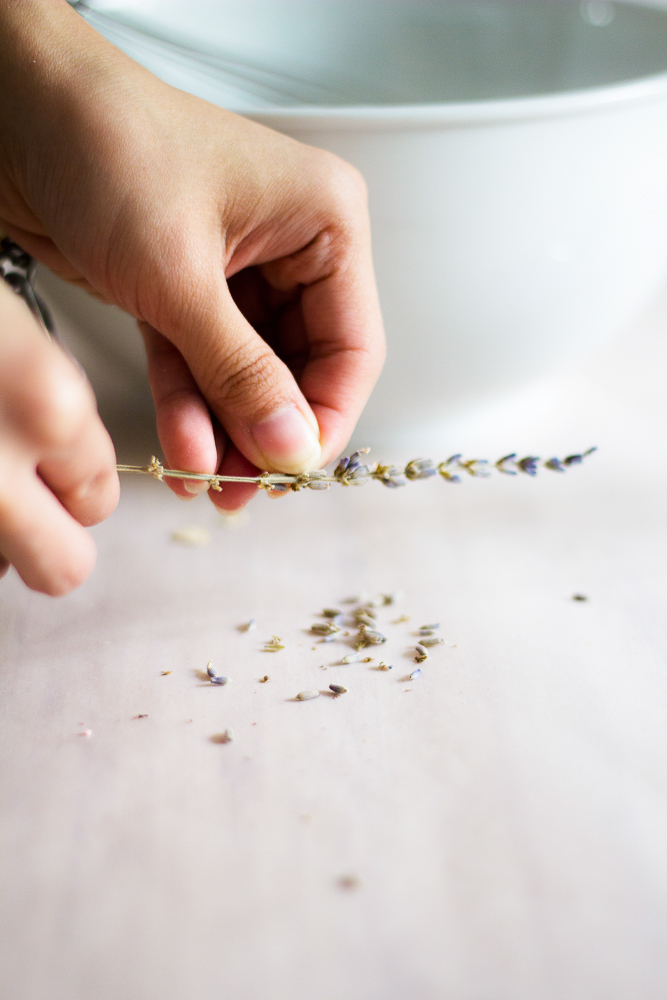 Well, I just loved how my hands felt and looked after rubbing that scrub all over my hands and rinsing it off. Smooth and revitalized and younger-looking. However, I didn't like the price or the ingredients they have in the market. Totally not health, thus we decide to make our own version.
We all know the basic ingredients needed for a scrub Epsom salt and Baking Soda. But what makes this special is the simple yet delicated ingredients we have added.
Coconut milk is extracted from the meat of the coconut and is packed with vitamins. Not saying that it is very nourishing. The natural fatty acids in coconut milk can soothe irritated skin, which makes it a great remedy smoothed on a sunburn.
Karmakamet Lavender essential oil is one of my very favorites!  This essential oil is steam distilled from the flowering tops.  The fragrance of lavender is calming and relaxing.
Use whatever containers you like, provided you make them airtight. You could  use repurposed Starbucks Frappucino bottles for a very cute (and smaller than the quart size) milk bottle containers. But if you don't want to spend the cash on containers, just use clear plastic goodie bags. Be sure to add some kind of label so they know what they're getting.
All in all, you're not going to spend more than $2 or $3 per batch of milk bath (plus container), but you'll need to buy the ingredients for more than one batch.
Ingredients |
1 cup Epsom salt
1 cup powdered coconut milk
1/4 cup baking soda
1/4 cup lavender flowers
4 drops lavender essential oil
Method |
Combine all ingredients in a large mixing bowl. Store in airtight containers. You can made them into bathbomb too! Just follow the method we used for Valentine's Rosa Bathbomb. For bath, add 1/4 cup mixture to hot running water. Relax!
This will be a prefect gift and also for yourself to relax. We hope you like them! Share with us your version! Take a photo of yours, send us an email, tag us on Instagram, tweet us, anything. We love to see yours!
xoxo, Joe