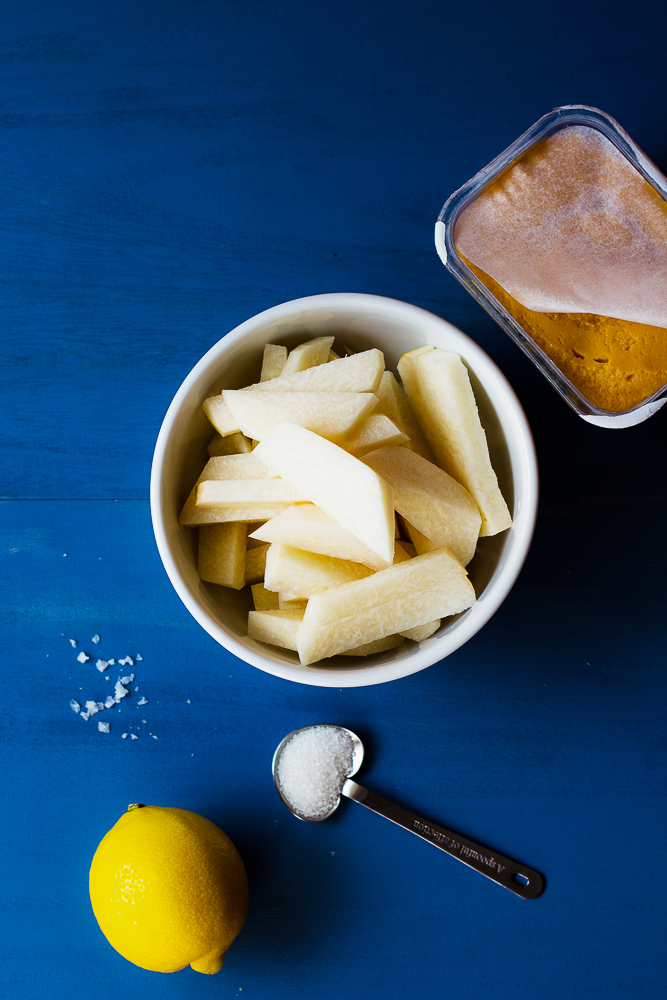 I'll tie this into cooking in a minute, but I found this framework quite fascinating and it was the first time I've ever thought of myself as a "rebel". The word seems a little dramatic in this context, but this was one of the very few times that I've been able to relate to some sort of generalized human personality category.
I fully understand the benefits of having good habits, but I'm finally realizing why I'm more efficient at life without trying to do things in a structured or planned out the way, while the rest of the world seems to live in list-land. I'm talking about this here because the way that we form (or don't form) habits has a lot to do with how we cook and eat. The resistance of internal expectations is why I'm so drawn to cook intuitively, experiment, and let curiosity guide the process.
I love all turnips, especially the small white Japanese turnips that appear in the greenmarkets in the late spring. Since, turnips are related to the cruciferous family and are a great veggie for cancer survivors who want to make healthy and tasty food choices. This recipe is a little East meets West. It pairs butter and honey along with sake and miso to create a sweet velvety glaze that turns this humble root veggie into a real taste treat.
This recipe is a wonderful way to showcase spring turnips. Miso and butter are a wonderful combination and naturally pair well with turnips. This is a great side dish to serve alongside chicken or tofu and a little rice. Grab a fork!
Ingredients |
1

pound

small turnips, trimmed, scrubbed, cut into 1" wedges

2

tablespoons

white miso

2

tablespoons

unsalted butter

1

teaspoon

sugar

Kosher salt and freshly ground black pepper

2

tablespoons

fresh lemon juice
Methods |
Combine turnips, miso, butter, and sugar in a medium skillet, then add water just to cover vegetables. Season with salt and pepper.
Bring to a boil over medium-high heat and cook turnips, turning occasionally, until they are tender and liquid is evaporated, 15–20 minutes.
Once all the liquid has cooked off, keep cooking turnips, tossing occasionally, until they are golden brown and caramelized and the sauce thickens and glazes the vegetables, about 5 minutes longer.
Add lemon juice and a splash of water to the pan and swirl to coat turnips. Season with salt and pepper.
NOTE FROM THE TWO SISTERS: When buying turnips, think small and tender, and choose the smallest purple topped roots you can find. If your turnips come with greens, do not waste them! Wash and chop the greens and add them at the end of Step 1. Cook the turnips with the greens, covered for 1 minute before continue onto Step 2.
Do you have leftover Turnips? Check out the Turnips Pickled we have made last week!
Please make them and take a photo, send us an email, tag us on Instagram, tweet us, anything. We love to yours! There will be more exclusive stories on our #stellerstories profile thus check it out whenever you can! 
It would make our day! Happy Friday!
xoxo, Joe.