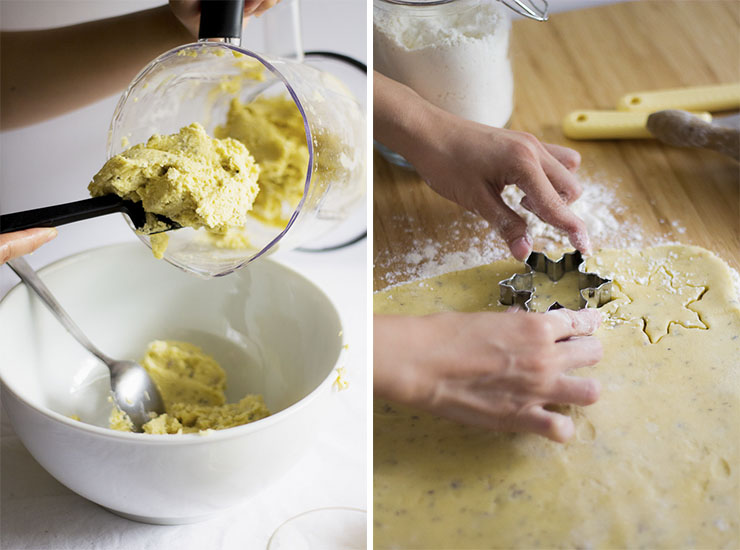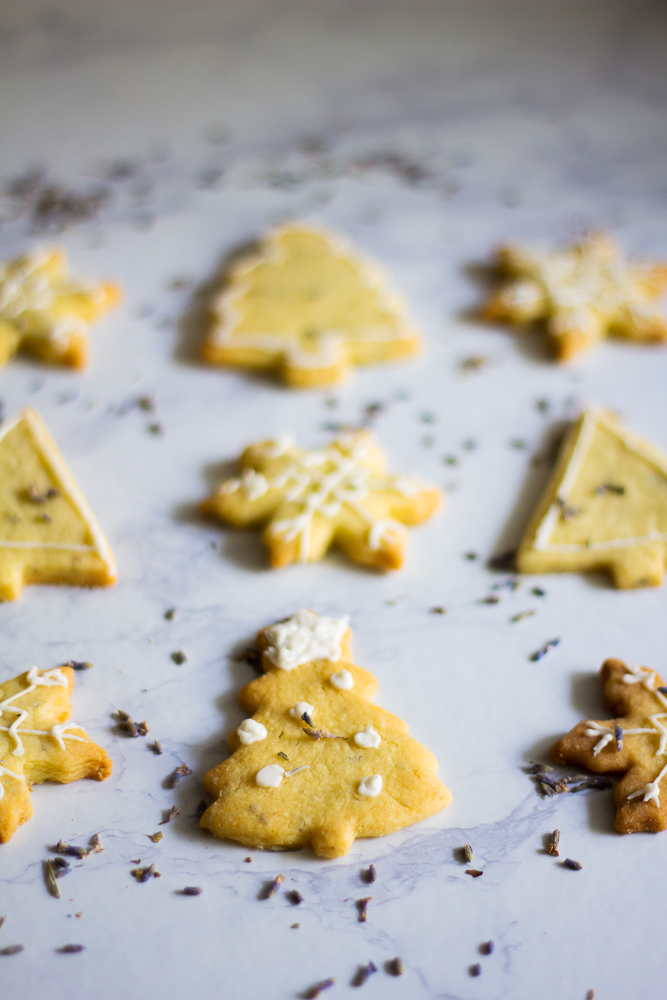 The sun finally feels like it is beginning to come out of hibernation, indulging in a few more precious moments with me each day. The cloudy English skies and brilliant fogs, while a novelty at first, grew to become oppressive. We soon felt as withered as the waning plant we kept in my windowsill; the plant turning a shade of brown as it slowly tossed its leaves to the floor. Each day the sun stayed hidden behind the clouds, my energy drained ever so slightly from our limbs, taking a small part of my spirit with it.
The sun, we have discovered, is the cure to the simplest case of winter blues.
With a feeling of spring in the air, we were taken back briefly to the flavors of last summer and a resplendent glass of my summer drink of choice — Orange and Lemon Iced Tea. Even though it is too soon to dream of enjoying a glass while basking in the hot summer sun, we could not resist but bring the flavors together in a new form.
This soft biscuit is a clean slate in terms of flavor. The buttery, sandy texture of shortbread, while lovely on its own, lends itself well to simple mix-ins. The zest of a couple lemons and the subtle scent of lavender brought a feeling of spring into my kitchen, the aroma hanging in the air long after the cookies emerged from the oven.
These Lavender Lemon Biscuits brings a bright and also refreshing flavor to a winter's afternoon. The classic sandy texture of soft biscuits meets lemon zest and lavender buds. The lemon is the predominant flavor while the lavender imparts a subtle tone to the overall profile. To add extra sweetness, the cookies are rolled with lemon-scented sugar before heading into the oven. These shortbread cookies are best accompanied with a warm beverage and visions of spring.
Notes for the sister: Please be sure to use culinary lavender and not lavender labeled for another purpose, which may be sprayed with pesticides or coated in inedible solutions. Edible lavender can readily be found in most health food stores.
Ingredients|
1/2 cup butter, room temperature
Zest of 2 lemons, divided
2 tbsp of lavender buds
1 teaspoon vanilla extract
Pinch of salt
1 cup (125 grams) all-purpose flour
1/3 cup granulated sugar
2 tsp of baking powder
1 egg yolk
Method |
Preheat oven to 180 degrees C. In large mixing bowl, mix the lavender and lemon zest in the granulated sugar. Leave it for 20 minutes for it to infuse.
Start by mixing the flour, baking powder, and salt evenly in a food processor. Then add in the soft butter, beat the mixture it until looks like a coarse sand before adding in the sugar mix. Lastly, add in egg yolk and vanilla extract, mix it until the dough comes together. Wrap using a clear wrap and leave it in the fridge for at least 2 hours.
When it is done, on a lightly floured surface roll out shortbread until 1/4-inch thick. Cut out shapes and transfer to a baking sheet. Bake for 8-10 minutes.
Share with us your version! Take a photo of yours, send us an email, tag us on Instagram, tweet us, anything. We love to see yours! Happy Christmas!
xoxo, Joe.