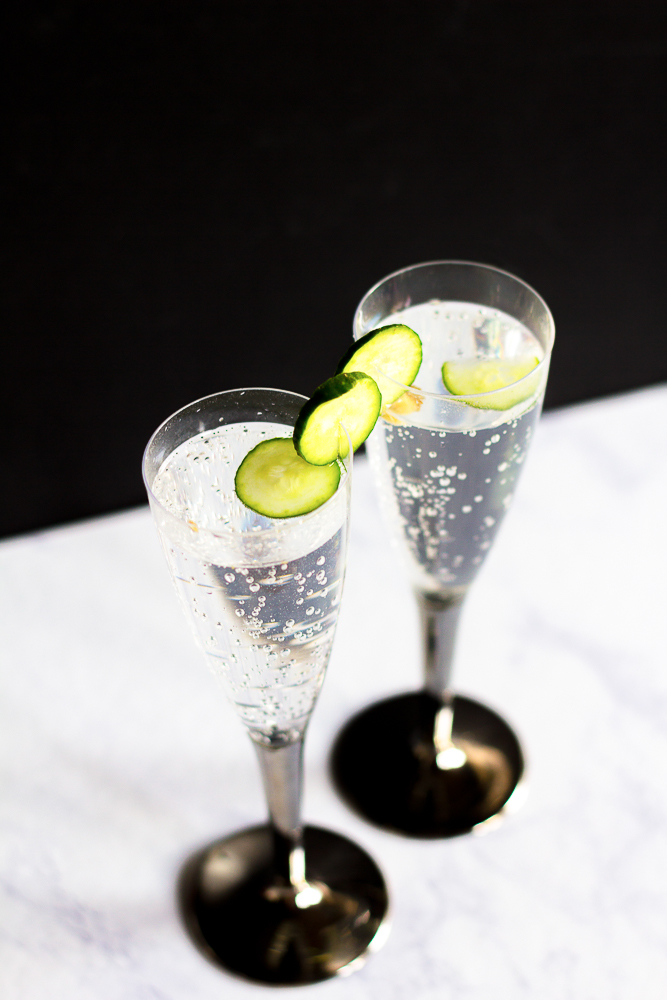 Making a good mocktail, it can be tasted as good as a glass of cocktail. Even though it will be different but the flavor will be astonishing still. I love to experience a variation of mocktails since I do not like to drink booze.
While, I'm pleased that Angela fancied them whenever I made it. Ever since I begin to experience a different kind of recipes at home. And, she just wants more from me.
As we like both cucumber and ginger as they are inexpensive and easily get from the market. They have lots of advantages and here are some of the reason why we like to use them in our drink
Cucumber will keep you hydrated and allow you to flushes out toxins. If you are too busy to drink water or find water tasteless, you might want to try to have cucumber instead.
Cucumber has a fresh taste.
Ginger helping in indigestion and nausea. Therefore, it is excellent after the meal.
We would love to drink Cucumber Ginger Mocktail.
Cucumber Ginger Mocktail is fairly simple to make it as you can prepare Cucumber Ginger syrup ahead for days. When coming to a special day, you can have it served with tonic, it will a beautiful glass of bubbly mocktail for the guest.
For those who doesn't want to serve it with carbonated drinks, you can mix it will chill plain water. We promised that this tastes refreshing for a hot tropical island (Singapore) like us.
Share with us your making and take a photo of yours, send us an email, tag us on Instagram, tweet us, anything. We love to see yours!
xoxo, Joe.