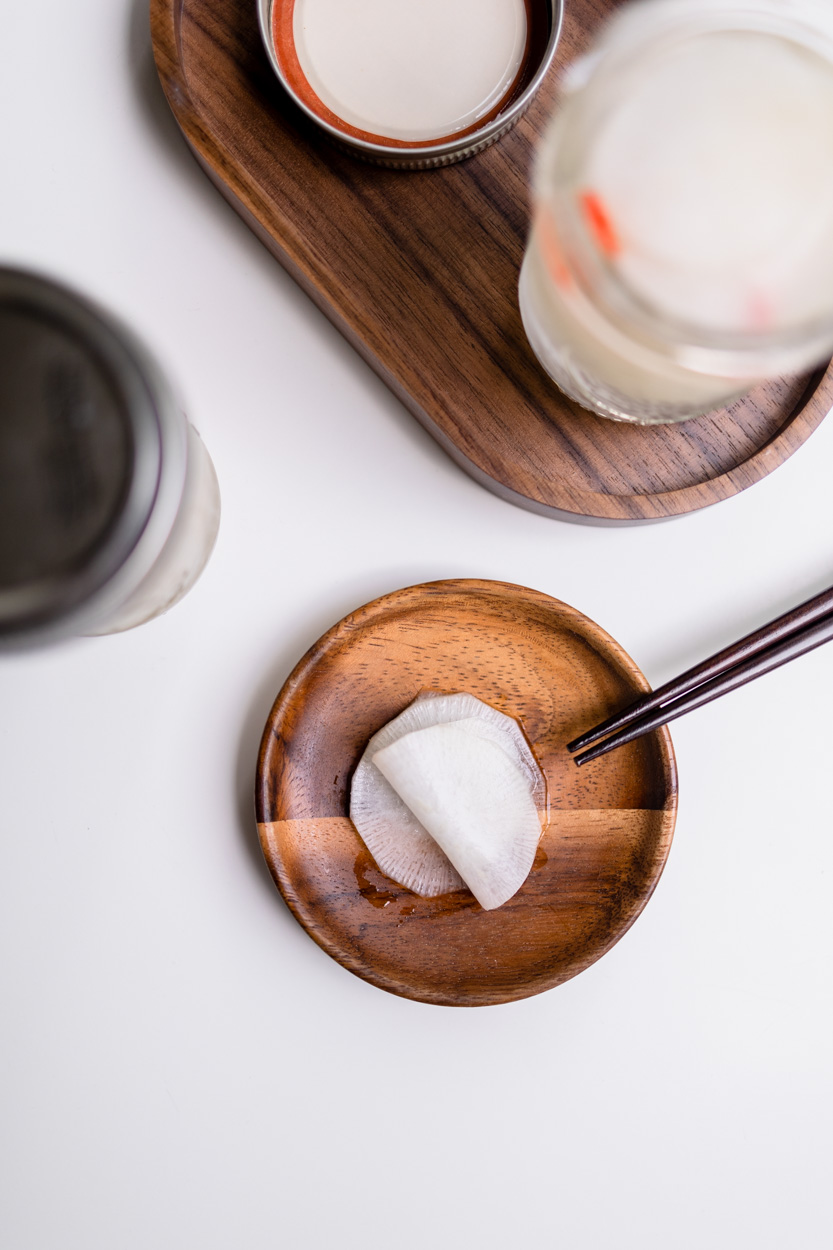 Korean white radish pickle has the perfect balance of sour, salty, and sweet. Also called chicken mu (치킨 무), this pairs great with Korean fried chicken or another heavy.


This crunchy Korean pickled radish is a quick and easy pickled radish that you can enjoy as a Korean side dish or banchan. It's ready to eat in one day and requires only five ingredients. If you've ever been to a Korean fried chicken restaurant like Bonchon, this is the pickled radish side dish that's served alongside the fried chicken.

In Korean cuisine, there are many pickled radish side dishes that all use different varieties of radish. Out of all the radish side dishes, this is one of the easiest ones you can make at home!
Basic Ingredients that you could reach out to easily
Korean radish
Make sure to buy Korean radish for the best result. You can substitute with a daikon if it's not available.
White vinegar
Distilled white vinegar has the cleanest, brightest taste that lets the radish flavour shine through. You can substitute with rice wine vinegar but I wouldn't recommend using other varieties of vinegar.
Sugar
Salt
Distilled water
Korean radish has a rounder, shorter shape compared to a daikon radish and the top third or half of the radish is a greenish yellow. Look for one that feels heavy for its size without major blemishes.
Why do we recommend using Korean radish? It has a stronger flavor and crunchier texture than daikon radish. However, if you couldn't find one, choosing a right daikon is also a perfect replacement for this recipe.
3 steps preparation methods
Prepare the radish: Peel the skin off the radish. You can cut the radish in cube form however we like it in thin slices. We continue uses the peeler to assist us to cut it thin slice. Soak the sliced radish in ice water, and drain and dry it before use for crispiness.

Prepare the vinegar: In a pot, heat up white vinegar, water and sugar, till it boils.

Combine the ingredients: Place the radish in a sterilise jar, pour the vinegar mixture in. Cool it a little before you close the jar. Leave it in the fridge for 2 days before you enjoy them.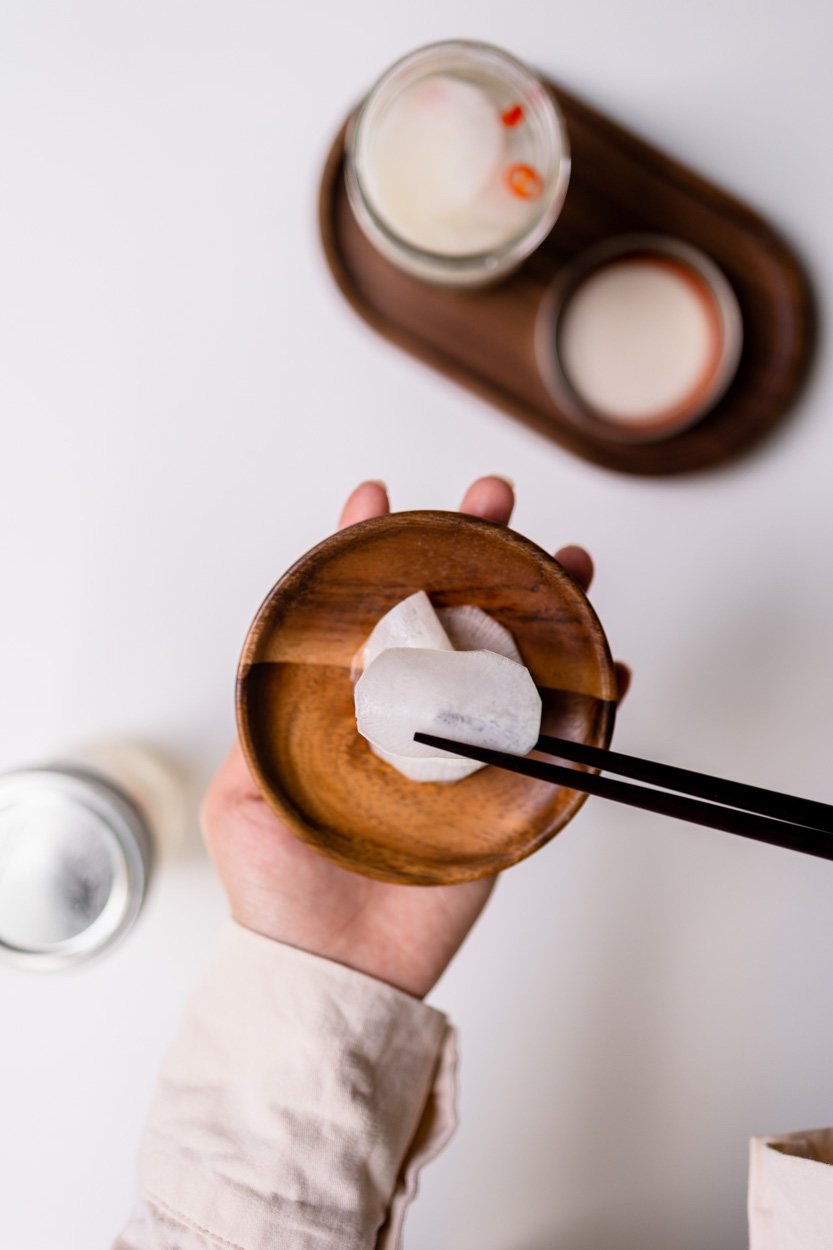 For those who prefer a little bit of spiciness, you can add in some chili but beware of the amount you add in as it will be damn spicy even with a little amount.

xoxo, Angela
Korean White Radish Pickle
Ingredients
▢ 1 lb Korean radish – – cut into ½ inch cubes (about 4 cups)

▢ ⅓ cup white vinegar – – substitute with rice wine vinegar

▢ ⅓ cup sugar

▢ ⅓ cup filtered water

▢ 1 tsp sea salt

▢ halved chilis or sliced jalapenos for spice – – (optional)
Methods
Stir and boil together the ingredients for the pickling liquid until the sugar dissolves.
Peel the radish and cut it into half inch cubes.
Add the radish pieces to the pickling liquid and store it in the fridge overnight.
Serve chilled. It tastes best after 2 days.