Last October, we have a weekday off, we travelled to Johor Bahru, to relax, eat, and to just get out of Singapore for a day trip. Tired of the crowds at KSL City and City Square Mall? Here's a new alternative for those of you visiting JB- Spring Labs by Eco Palladium. Though not as big as the main mega-malls, Spring Labs will surely be more than enough to fulfil your eating and photo-taking desires.

To start, Spring Labs is the perfect place to fill your Instagram or Facebook feed. Just look at the entrance! Looks more like a theme park than a mall doesn't it? Snap some shots in front and you'll definitely have people asking you where this is.
Go deeper and you'll meet with the unique striped designs of the stores. Bringing a vintage, retro vibe to space, take a solo aesthetic shot alone or a fun group photo with your friends. The possibilities are endless!
Almost every corner of Spring Labs is Instagram worthy spots. Be it the shop front, walls and also the public toilet area. My friend and I had so much fun walking around the space to take the #ootd shots. The only regret is that we should have to bring a few outfits here to change and continue with our shots. The vibrant backdrop also adds a pop of colour to an otherwise mundane, boring photo. Our favourite is the laundry room, they have this big glass window and air conditioning for you to take a break from the hot weather.
Other than all the beautiful Instagram-able places, there is also many cafes and restaurants for you to take a break from. However little tips for you, visit it during the weekends for more activities and food. As we visited during the weekdays a lot of the shop is closed. However, the good side is we can have all the place we wanted for the photos.

One of the cafes we recommend is the @goodmorning_foodtruck where they have a list of Taiwanese delight. There are different flavours of sandwiches for you to choose from. This is the perfect place when you just want to have a light bite.
早 · 尚好 – Good Morning Food Truck
Address: Jalan Ekoflora 1, Taman Ekoflora, 81100 Johor Bahru, Malaysia
Opening hours: Tuesday – Saturday 7:00 am – 3:00 pm, Sunday 8:00 am – 4:00 pm (Closed Monday)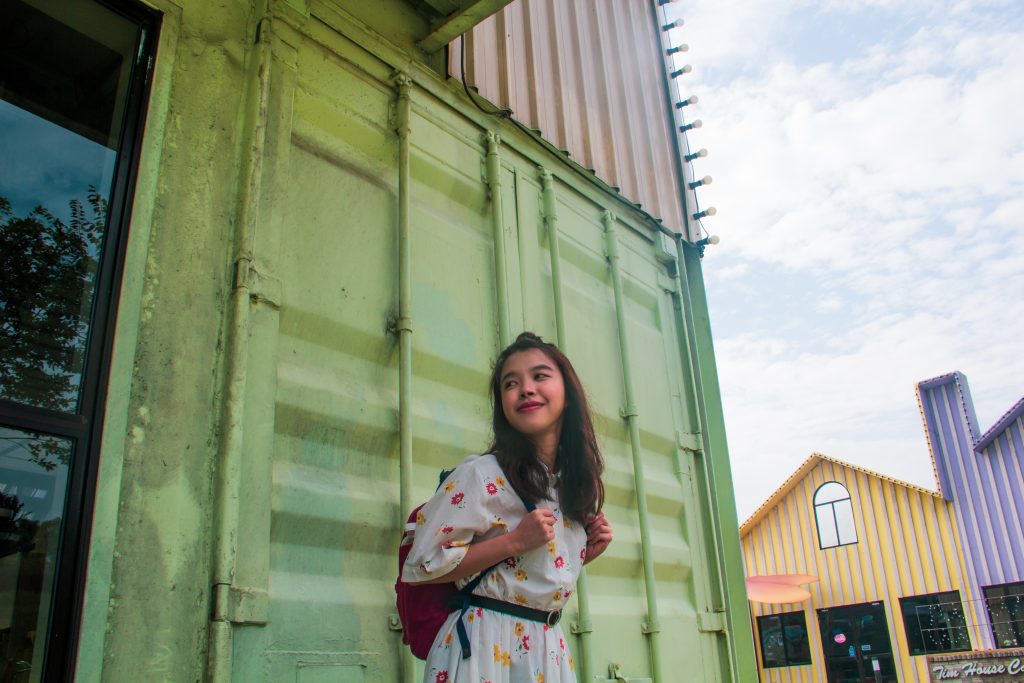 Spring Labs
Address: Jalan Ekoflora 1, Taman Ekoflora
81100 Johor Bahru
Malaysia

I shall wait for the rest of the shops to open before I wait for another round of exploring!

xoxo, Joe