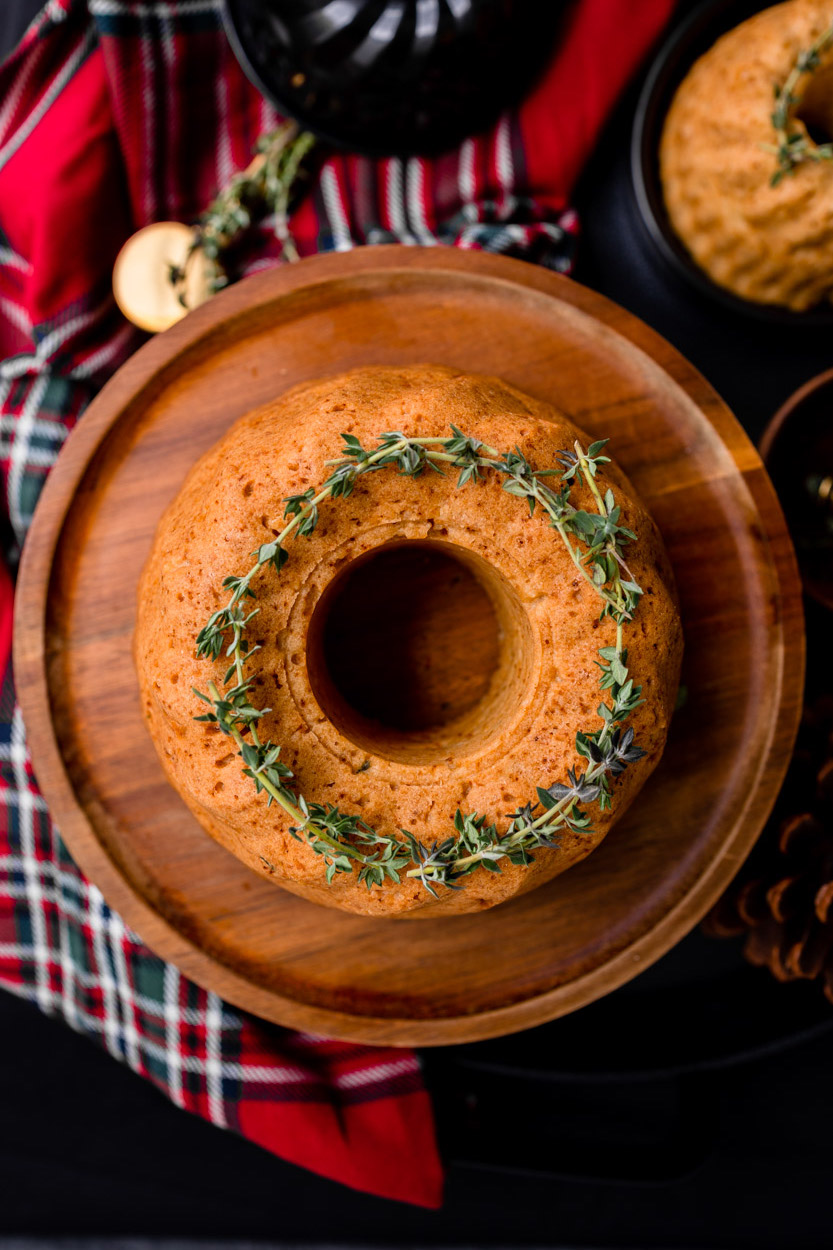 There are a few ingredients that always pair effortlessly. When you put them together, the outcome will always be delicious. You just know it! Whenever I bake a cake, it never has frosting or layers. So, we always try to pick some winning flavour combinations. Osmanthus Pound Cake, Chorizo Birthday Cake, and this time for Christmas's Honey Thyme Bundt Cake. The subtle minty flavour of fresh thyme and perfume honey makes the cake smell absolutely divine.

It's also the cake we make when we need to prep something sweet in advance – it's dense and moist, meaning it keeps well, plus I find the flavours continue to develop over time. Store it in an airtight container for up to 10 days. Still, we like to reheat it before enjoying them.
Using Thyme during Christmas
Whether you prefer to arrange a turkey rubbed with thyme and parsley or mashed potatoes mixed with chives, there are some herbs that give your meal the familiar aromas of a decent Thanksgiving and Xmas dinner. Sage, rosemary, bay leaves, chives, and thyme is on our top list.

Thyme – these woody-stemmed herbs lend plenty of flavour to comforting fall dishes. Thyme incorporates a pronounced flavour with earthy and floral notes that lend a subtle pepperiness to both turkey and stuffing. The herb's aromas and oils reach their maximum potential when given enough time to cook, so it's perfect for the lengthy process of roasting a turkey.

In this case "We think it provides such a pleasant earthy flavour, but at the identical time it's a variety of lemony and light-weight enough to decorate up the honey at the tip."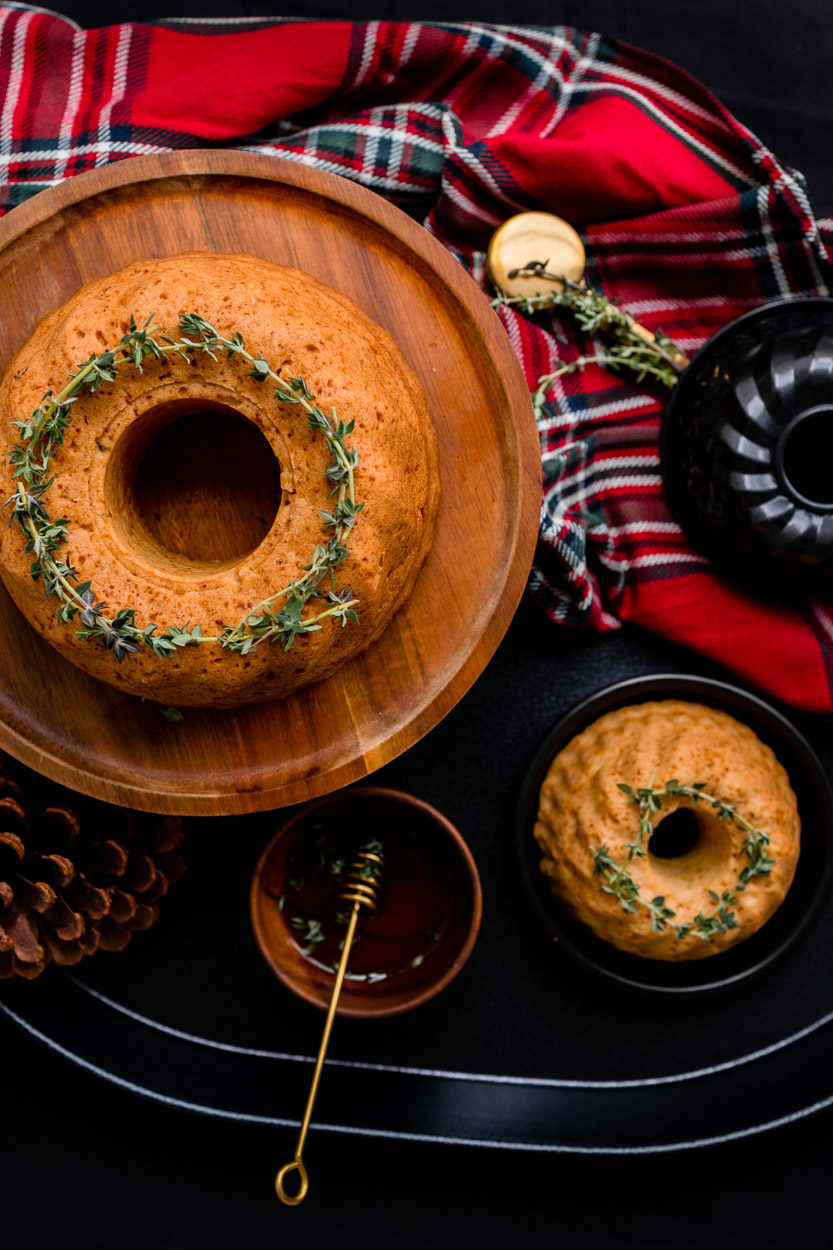 All you need is to mix them well in the mixing bowl and bake them with your favourite bundt mould. Enjoy them when they are piping hot as you will love the crispy outside and moist inner layer.

xoxo, Joe
Honey Thyme Bundt Cake
Ingredients
½ cup melted butter

½ cup honey

2 eggs

3 tablespoons milk

2 cups flour

1½ teaspoon baking soda

½ cup sugar

1 tablespoon thyme leaves
Methods
Preheat the oven to 176C / 350F and oil a 5-inch bundt cake pan.
Whisk flour, baking soda, sugar, and thyme leaves in a bowl.
In another bowl, whisk clarified butter with 2 eggs until it's smooth. Then, add honey to it and give it another whisk. Pour this wet mixture into the dry ingredients bowl and whisk. Next, add milk and whisk it again.
Pour the cake batter into the oiled bundt cake pan and bake it for about 50 minutes or until the cake is cooked through. Insert a knife or a toothpick and if it comes out clean, it's ready.
Allow the pan to cool down and then flip it on a cake stand or a plate.
For the syrup, add honey, water, and thyme leaves in a saucepan. Give it a stir and allow it to cook for a couple of minutes.
Drizzle the warm syrup on the cake and serve.