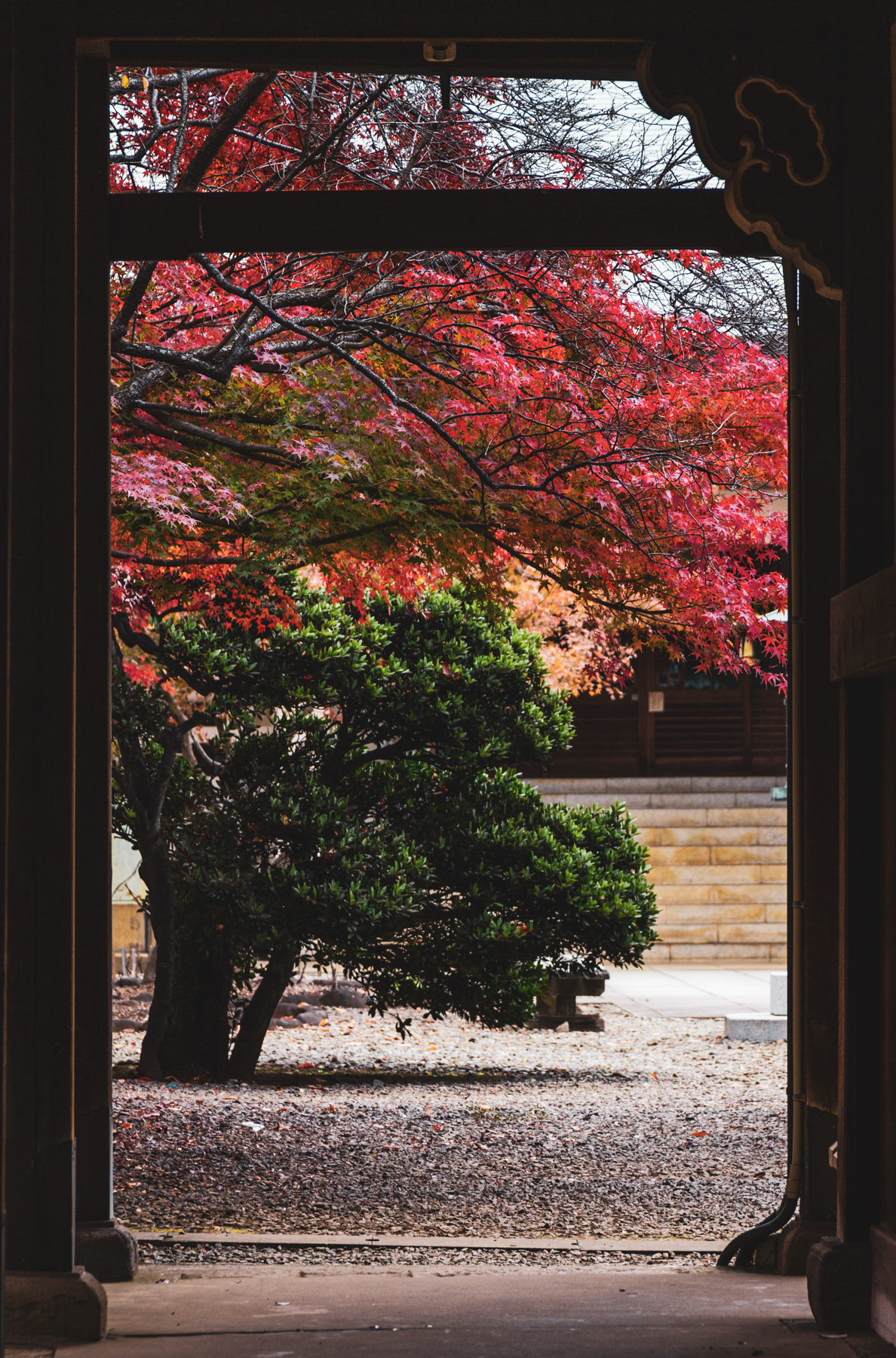 If you ever want to visit temples we highly recommend the temples in Kyoto, Japan. Hence if you didn't plan to go to Kyoto yet, Tokyo actually has a lot of temples that are worth visiting. There is this beautiful yet adorable temple that catches our sight right away when we discovered it. We love the temples, and Gotokuji Temple definitely is on our list of going, it is also a "Lucky Cat" Temple for Cat Lovers which you won't want to miss it!

We would say that both Spring and Autumn are the most beautiful season for temples visiting as most of the temples they designed with selected trees and flowers in their garden. Usually, you will find the most beautiful trees hidden on their ground, you can see why from most of our Kyoto temples visits. While some famous for their Sakura but Gotokuji Temple look the best in the autumn with their autumn leaves.

The temple is fairly easy to be found, simply get on the train to Gotokuji station via Odakyu Line hence to warn that you should plan as little itineraries as possible as it is quite far from the city area (which we underestimate it).
From google estimation, it requires at least 50mins from the Shinjuku Station.
The neighbourhood is very quiet and beautiful, on the road you will see all the houses organized nicely in orders. Unlike places we stayed in Tokyo, I would say that this neighbourhood is further away from the city, they do not have any high rises building so you can see how clear the sky is and enjoy the breeze with just fragrance of nature.

Upon entering the temples, you will see it covered with red and orange autumn leave (during the Autumn season). It is so clean and magnificent. I'm amazed at how it is different from a Chinese temple, it feels so "zen", the way of life that enlighten me on a different level. Unlike the Chinese temple, Japan temples are not just for prayers, they allow the public to go and find their own and enjoy what they are looking for.

Between, the period we went, we saw lots of little girls or boys dress up in their Kimono/Robes for prayers. We are curious but from a Japanese friend of mine, we learned that during our trip it was the season of "Shichi-Go-San".

Each autumn, families with young children celebrate a tradition known as Shichi-Go-San. In the custom, which literally means "seven-five-three," families with three- or seven-year-old girls or five-year-old boys visit a shrine or temple to pray for the health of their offspring as they grow. Don't you think they are adorable?