We love Japan; from their culture, people to all the kawaii (cute) goods. Not to forget their delicious snacks and locals products you could get there. I would say they are one of the most originality countries in the world. Following weeks or months, we will occasionally introduce some of our favourites items or snacks visually via our blog. Be it, it's from Japan, locally or worldwide.

We hope that you could get to know more with what we love and sharing some of our favourite snacks. Also what we would purchase during the travel to Japan.
We love chocolate and KitKat is one on the very top on the list. We would say that you should get while travelling in any part of Japan. You will be surprised to get to taste all kind of favours. What's more is that what you can grab in Kyoto might not be able to find in Tokyo! In different cities, you get to try different favours of the local speciality. That's what I love about in Japan! Everyday, everytime you get to try something new!
As designers, what we love the most about – are their packaging. The Japanese pay attention to all the little details and usually, it implements in their package designs and daily life. Many years back, KitKat pushed out writing the message on the box and it was my favourite design of all. It help me save papers and I'm able to write down any message and give it as a gift to people I love.

Over the years, KitKat also comes out with the design for New Year. Instead of just having a red package, it packed along with the classic KitKat. In Japan, their New Year is on the very first day of the year. During the New Year, gift money called "Otoshi-dama" will be given to every child by the family members and relatives. It is a very similar idea to the Chinese.
Something that we need to know is that, Japan make their Kit-kat in term of the season. I always thought that Japan is the land of green tea, however in the pass few month the shelf is always out of green tea snack, now I know why! So during Christmas it is their strawberry season, thus we able to get the Strawberry kit-kat on the shelf.

As far as we know, bananas don't grow in Tokyo. Against all odds, Tokyo Banana's achieved city souvenir status. Only brands with something special do KitKat collabs – they're rare. So it's our honors to able to get these limited edition tokyo banana kit-kat!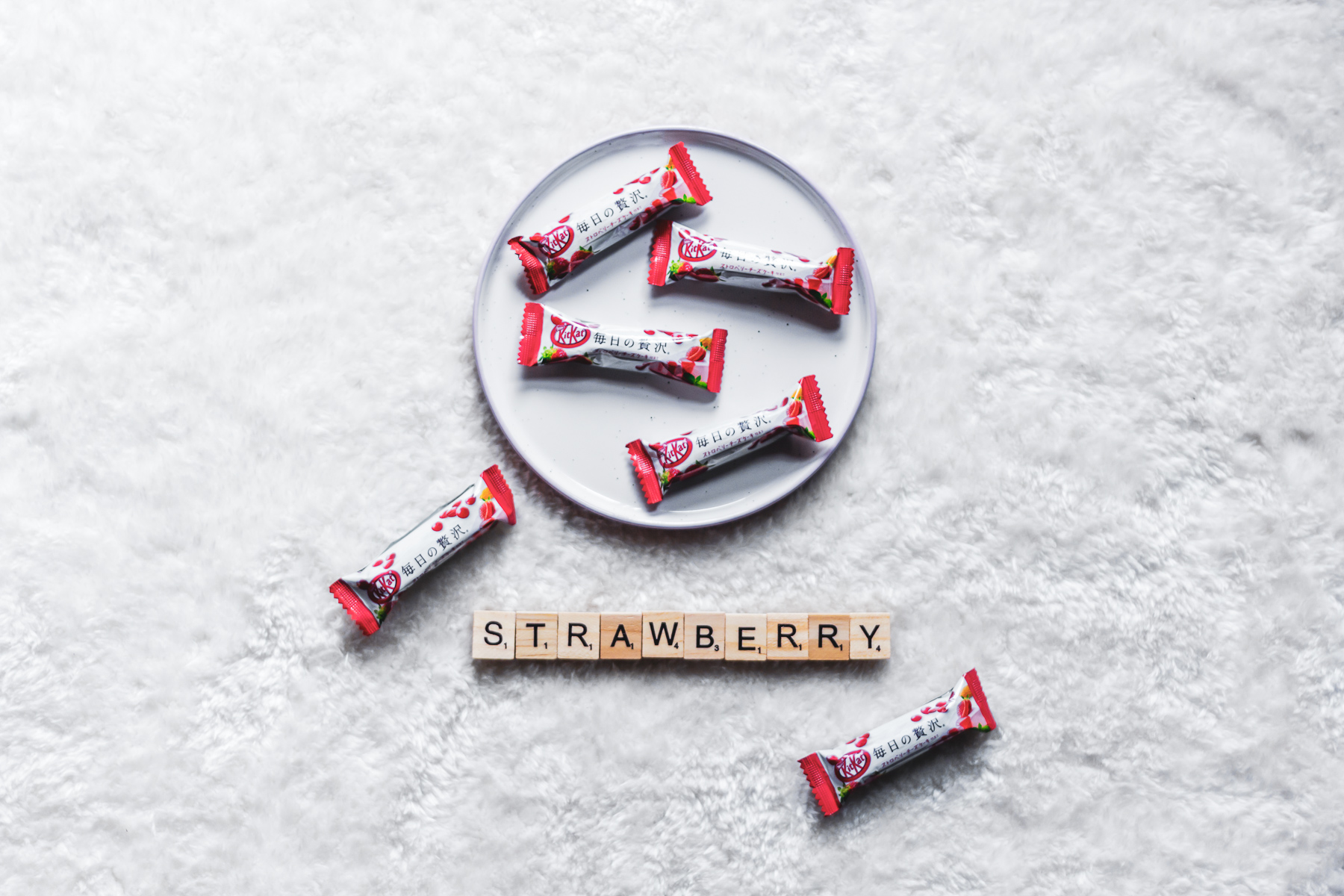 Please let us know if you enjoy post like this! We appreciate your feedback and comments and what more we love to exchange and communicate with all of you. Stay tuned for more new post weekly.

xoxo, Angela.