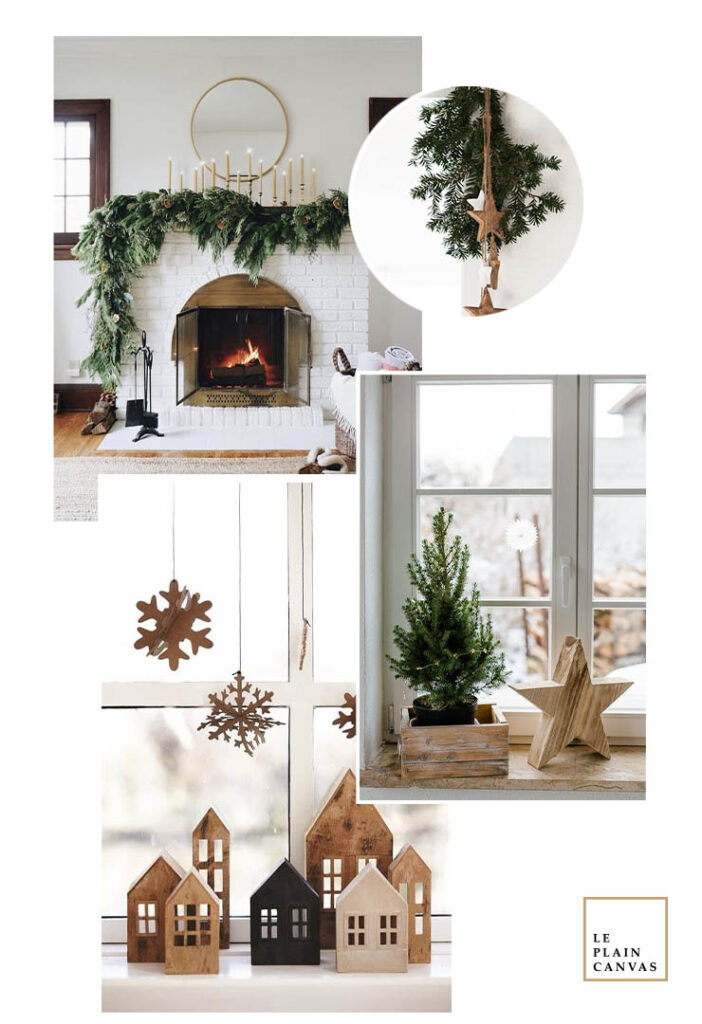 For those home who are all white like us, we love to incorporate wood and green in it, where it can easier brighten up the house. Over the years, many of our Christmas ornaments have met tragic ends—that's the price we paid when we decided to add kids and more pets to our lives. Our solution? Upcycle leftover, random-sized pieces of wood into a sturdy, but modern Christmas ornaments!

To end this wood and green is your Christmas best-friend.
xoxo, Joe
Credit | All shots used on the mood board via our Pinterest boards.