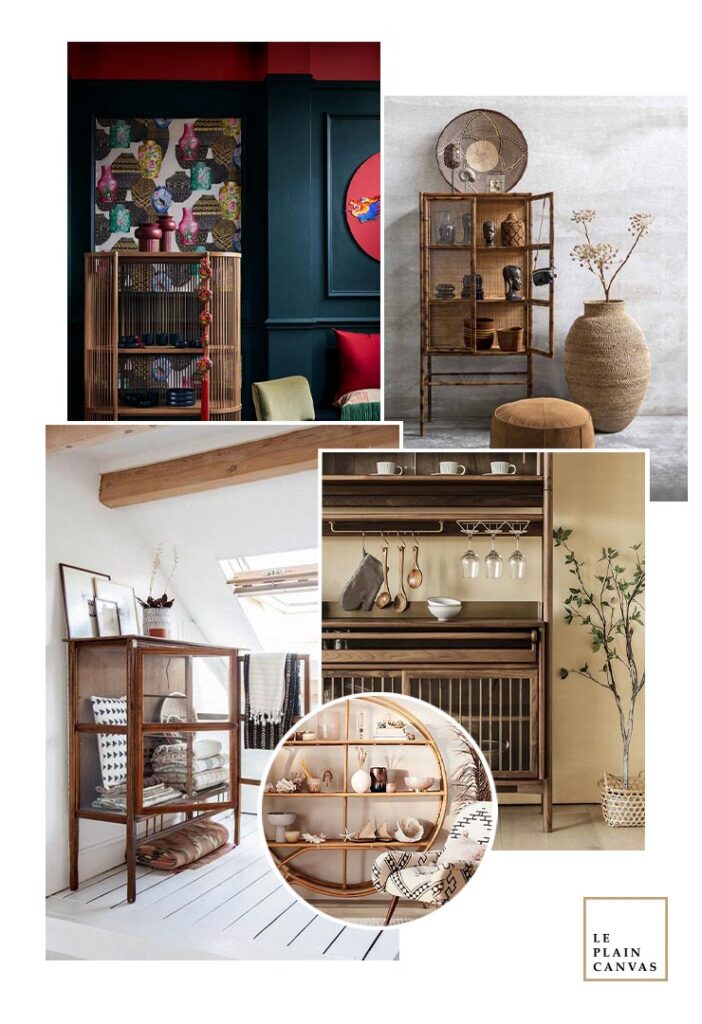 Rattan has been widely used in many years ago, we have it in the house since young. There are also many handmade shops in Singapore's Chinatown in the olden days where it is hardly able to spot it now. While bamboo is the trend now but to us, rattan is more flexible to use when it comes to furniture.

If you are thinking about getting a feature piece in your home, this is it. A piece of furniture like this could also replace your feature wall. The wooden/rattan type of material used is very oriental. Did you know that rattan weaving is linked with Chinese history dating back more than 2,000 years?

If you'd like it to assimilate it with the rest of the interior, paint the shelf with colours similar to the theme of your room. If your style is a little more eclectic, you don't have to do anything at all; just ensure that you arrange the items such as books, photos, and ornaments attractively.

xoxo, Joe

Credit | All shots used on the mood board via our Pinterest boards.