It's always great to have a cleansing after the feast especially we just had the Easter over the last weekend. It's the best to have some greens to clean our belly. We would love to introduce you our favorites, Bacon Bussel Sprouts – it might sound or look greasy but actually, it is not at all. It's my favorite combination for salad and I believe that you will like it as well…
Preparation for salad could the most easier dishes you could make. Simply wash the vegetable, prep the mains and lastly mix the sauces. Sound easy, doesn't it?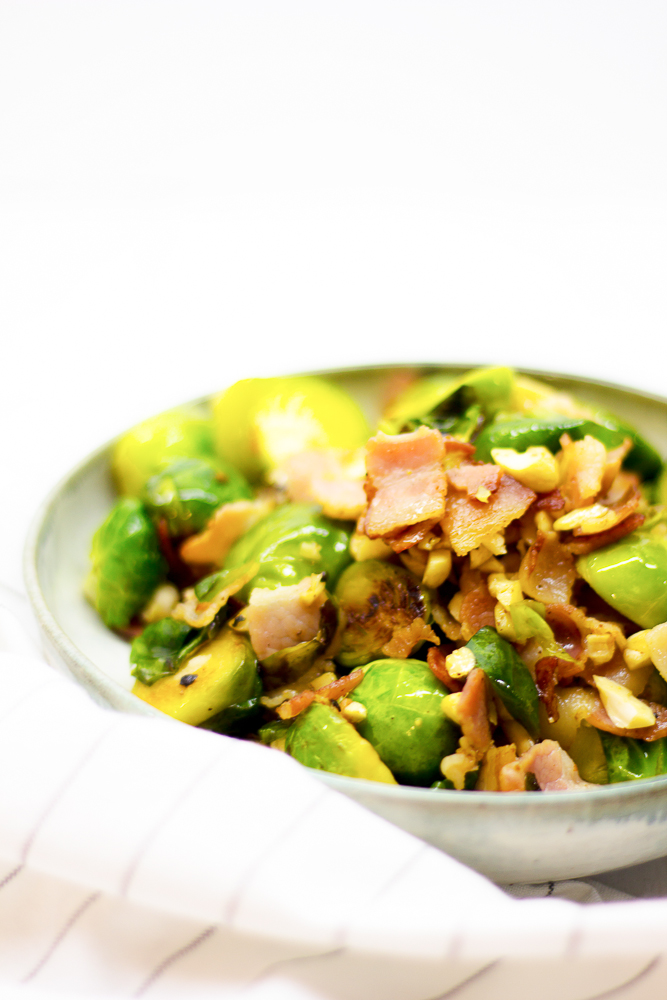 These brussels sprouts are roasted until golden and caramelized, then doused in a maple-balsamic vinaigrette and topped with crisp bacon and toasted pecans. They're so addictive, it's hard not to eat the entire lot standing at the stove before you serve them.
These oven roasted Brussels sprouts are super easy to prepare. Moreover, it makes a delicious side dish alongside steak or even lamb.  Especially, any leftovers are delicious added to salads as well!
Ingredients |
Method |
Cook bacon in a large skillet over medium-high heat until crispy. Remove to a paper towel-lined plate, then roughly chop. In the same pan with bacon fat, melt butter over high heat.
Add onions and Brussels Sprouts and cook, stirring occasionally, until sprouts are golden brown, 8 to 10 minutes. Season with salt and pepper, to taste, and toss bacon back into a pan.
Serve immediately.
Take a photo of yours, send us an email, tag us on Instagram, tweet us, anything. We love to see yours! Let us know what else you come up with!
xoxo, Angela