In the midst of our busy schedule, sometimes we like to spend some time heading out to reconnect with the world. Have a walk or enjoy a lovely meal and catch up with some sister's talk (which strangely we cant do at home easily). We know that we are always late sharing our photo journal as sometimes the amount is enormous. While Angela will edit it during her free time outside of her work. We don't count individually but monthly we took at least more than 500 photos for the blog (so we are outdated to share our stories).

In between September – October there will be activities for Children Day. While we are not children nor have a child with us, we still decided to head out for a walk. We found out about this Children's Festival at Garden by the bay very last minutes during early October. There's an exhibition of larger-than-life inflatables by Art-Zoo with very big King Kong aka Little Kong and their signature Bruno Bear. Honestly, we missed actual fun at the Art-Zoo we had been before pre-covid.

Since this year the theme is Wonder Gardens as it is held in a garden, Little Kong and Bruno Bear is joined by friends such as Cheerful Caterpillar, Lovely Ladybirds, Radiant Rhino Beetle, and the Super Speedy Snail! The inflatables are so huge that many of the children there are amazed by them like we too. We are so unlucky to be welcome by the rain, we have to keep on finding shelter throughout the whole event.


We are also lucky to meet Mid-Autumn Festival Exhibition at the period of time to spot some interesting exhibitions. One of our favourites is this structure called AirMesh Pavillion designed by SUTD we spot from far. This white structure is displayed near Bayfront Plaza sitting atop a grassy knoll.

As an engineering student, I am surprised that the frame structures are made of 3Dprinted stainless steel components – resounding proof of concept for a new construction system. Looking at the photos online, it will be lighting up in the evenings like a gem. The AirMesh Pavilion is indeed a shining example of what construction in the future could be. As it is one of the world's first fully functional spaces, meaning in the future your house's can be built via a 3D printer, isn't it so cool?!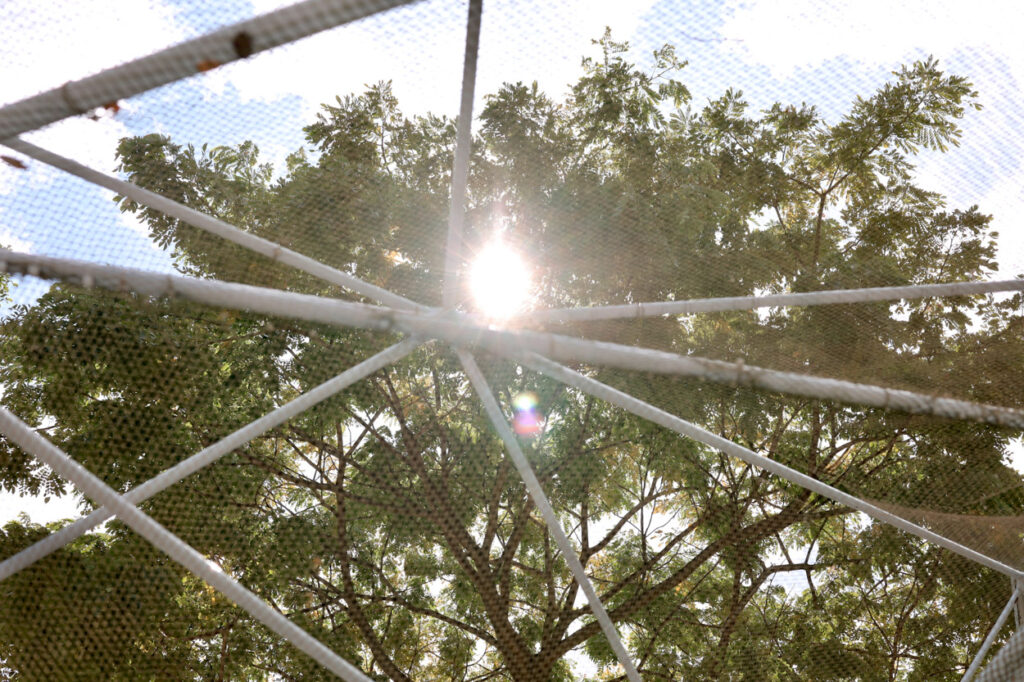 Have you been to Gardens by the Bay in Singapore? What did you think of it? Or have you been to other cool gardens around the world? Please share your experiences in the comment area below. We would love to hear from you! Thanks!

xoxo, Joe