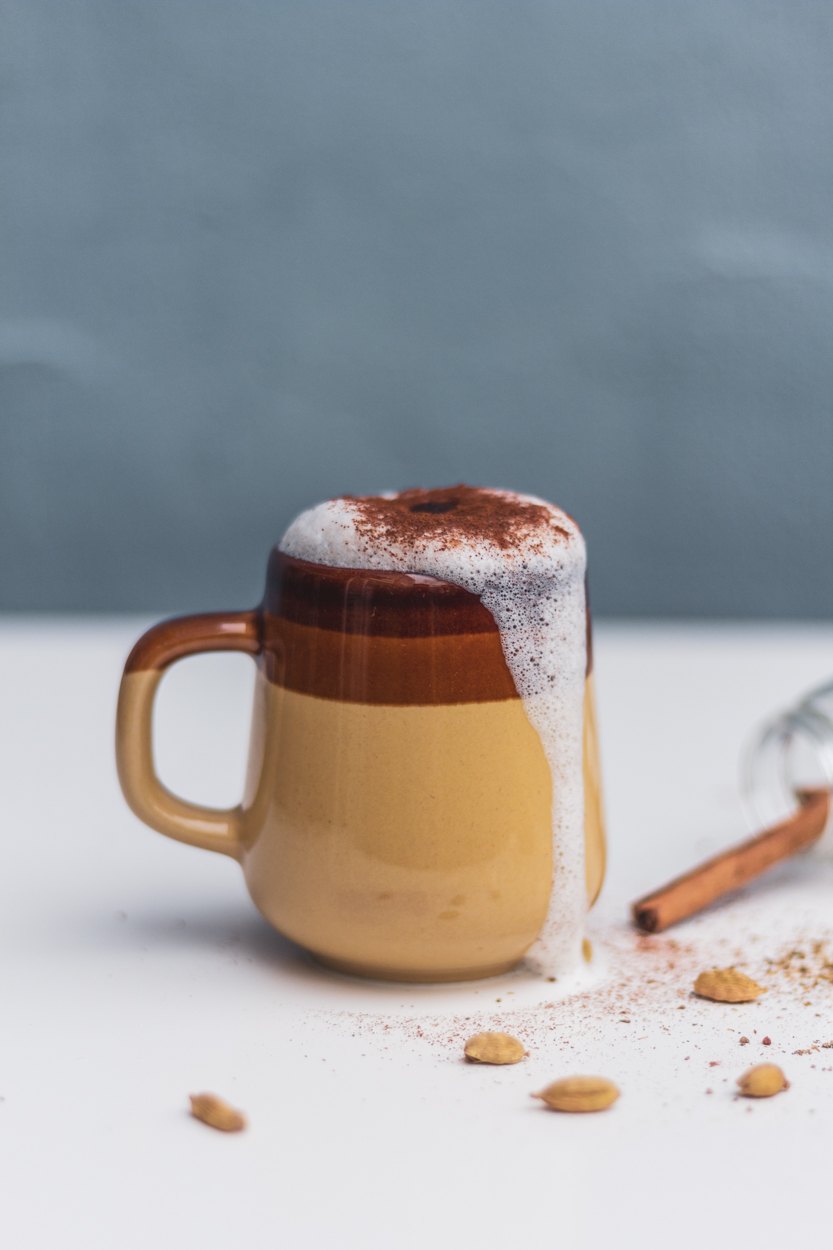 Before bedtime, I find myself seeking out extra moments to sip on something warm. I especially love to incorporate this into my nighttime ritual, as I am winding down after a long day and heading to the couch next to my window. While caffeine won't do, this herbal tea latte is perfect.

Consider of it as your comfort brew that also doubles as a nightcap and even satisfies that sweet tooth you have after dinner. It's the most intimate way to treat yourself on a chilly evening. It's easy to mix of chamomile tea and steamed milk that's sweetened with honey and finished off with just a bit of ground cinnamon. Shall not further the delay, check out how it makes!
What does Chamomile help with?
Chamomile tea contains anti-inflammatory, antispasmodic, and carminative properties, which help in soothing the stomach line. Drinking a cup of chamomile tea may relieve an upset stomach, menstrual cramps, irritable bowel syndrome, indigestion, and abdominal gas.
What brands are we using?
As a tea lover, I anticipate with all variety of the brands out there from commercial to boutique, tea bags and tea leaves, flora or fruit-based. I enjoyed exploring unique brands whenever I travelled to. For this blog post, the chamomile tea latte is made from Pukka from Australia. First of all their tea are caffeine-free, 100% organically and it smelled calming and soothing. If you can't take caffeine at night, you would love to try this. (Someday, we would love to share with you a post some of the teas we like and enjoy!)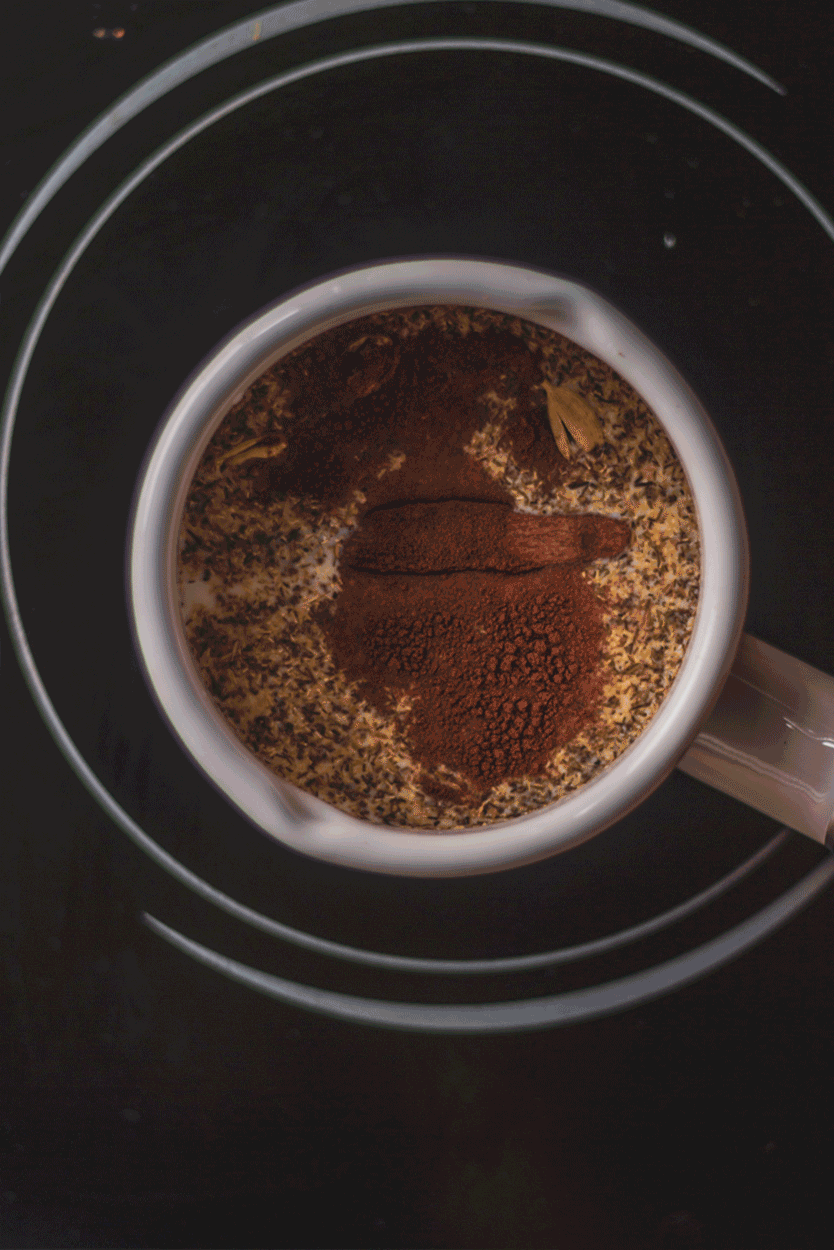 Chamomile Tea Latte Tips:
Use loose tea
Give it a blend it (if you do not have a french press lid)
Make sure to press down and hold the lid so that you won't get a splashing mess everywhere!

Stronger herb taste
For those who prefer a stronger taste, it all depending on how long you're simmer your milk and tea. We've found that most of the chai ingredients work well with chamomile tea lattes so try it next time with star anise, cloves or nutmeg.

Sweeten with honey
To make the recipe a little sweeter, add in a tablespoon of honey at the same time you add in the vanilla extract.
It has been raining lately, this Chamomile Latte helps to warm the body ups. Give it a try and share it with us in the comment section below on your result.

xoxo, Angela
3 Minutes Soothing Chamomile Latte
Take your herbal tea game to the next level with this Chamomile Latte. I'll show you my secret trick to making the perfect latte froth using a Blender.
Ingredients
2 cups milk (Any milk of your choice.)

2 tablespoons loose chamomile tea

2 teaspoons vanilla extract

5 cardamom pods, crushed

1 cinnamon stick + ground cinnamon
Methods
In a saucepan, heat milk on medium-low heat with chamomile, cinnamon stick, and cloves.
When little bubbles form along the sides of the pan, let it simmer for a couple of minutes before turning off the heat. With the heat turned off, steep for 5-10 minutes depending on how patient you are.
In a blender, use a strainer to separate the chamomile tea milk by filtering out the chamomile, cloves, and cinnamon stick.
Add vanilla extract to the milk.
Blend the mixture in the blender 5-8 times to froth.
Pour the chamomile tea latte into 2 mugs and sprinkle on ground cinnamon.