This chipotle turkey salad is one of the most amazing salads we've ever made or had. It's a pretty standard turkey (or chicken) salad recipe really takes it to a new level.We use the chipotle sauce to spicy up the simple salad that delicious smokiness. This is also a fantastic way to use up leftover turkey from Thanksgiving. But when anytime we are craving it we use turkey ham instead. It's worth making any time.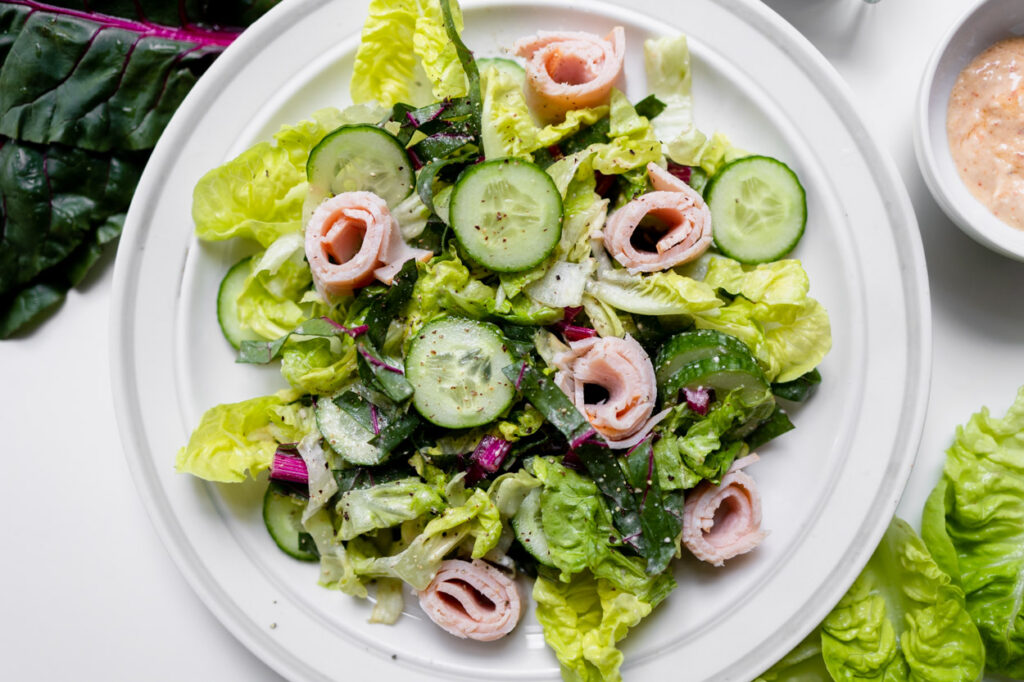 Turkey Ham vs Ham
We have been growing up with ham in our sandwiches, nothing like turkey ham came across us at all. To us, turkey is never good as it is on the drier side. Ever since Angela try the turkey sandwich by Subway it has blown our minds away. Taking for example; three slices of ham (84 grams) have around 150 calories and 7.5 grams of fat. In comparison with a similar portion of the turkey slice without the skin, the turkey slice is significantly leaner than the ham slices. While you have more choices for the ham but we make sure swapping them with turkey ham won't make you regret it.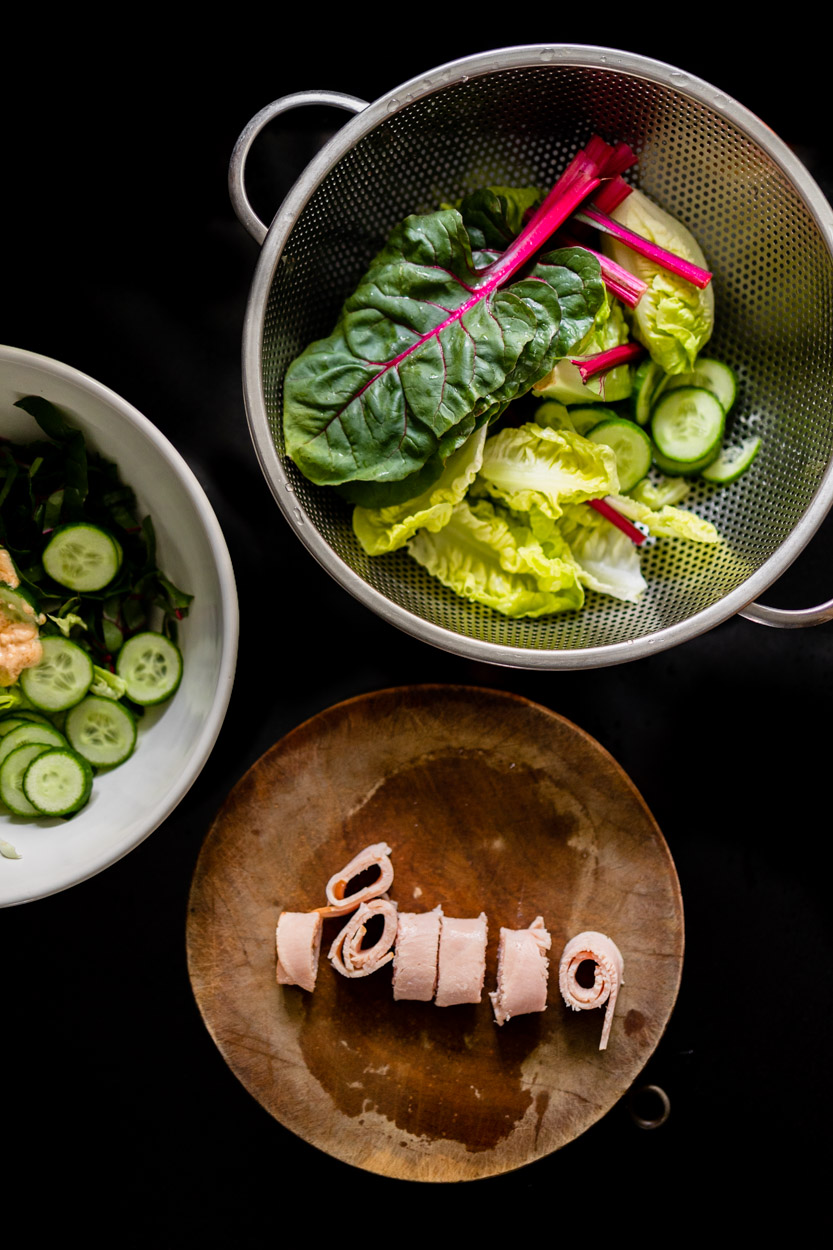 Chipotle Sauce
Chipotle sauce is an easy way to add smokiness, heat, and zesty flavour to any dish. It can be drizzled over tacos or turned into a creamy dip. It is simple to get one at your local supermarket, where we got ours at this Mexican supermarket – La Mexicana in Singapore located at Chijmes.

However, to make this is simple, all you need is to gather all the ingredients and blend them well using yourfood processor until it's smooth and creamy. All you need are mayonnaise, sour cream, chipotle, lime juice and garlic and salt. While it may be hard to find the chipotle in the nearby supermarket but you surely can find it here at the La Mexicana.
Choosing Your Vegetables
You could choose any type of vegetables for this dish as not much salad vegetables will go wrong, however here is a list of our choices;
Romaine Lettuce; refreshingly crisp as a base in everyday salads and sturdy enough to hold up to heat for grilling or sautéeing—romaine is one of the most versatile types of lettuce. The long green leaves are widely desired for their ability to stay crunchy in a salad without quickly wilting.
Beetroot Leaves; the beetroot plant is delicious and completely edible – from its purple roots to the green leaves and stems. I never knew it exits until Angela manage to got them at this korean supermaket. The green tastes refreshing when you first bite, however for the non-beetroot lover like me you will tastes the raw beetroot once you reaches the stalk.
Japanese Cucumber; gaves the chuchy and jiucy for every bites you takes. You could replace them with the normal cucumber.
The recipe pop out randomly but it had become our top favourite salad at all times whenever we're wondering what to make for my meal – it's definitely Chipotle Turkey Salad. We fell in love with Turkey as it's a healthier choice for everyday meals. Where we will mixed it will any green we have in our fridge and it'll be our to-go meal.

xoxo, Joe
Chipotle Turkey Salad
Ingredients
2 slices of Turkey Ham; cut into slices

1 cup of Romaine Lettuce

1 cup of Beetroot Leaves; cut into slices

1 Japanese Cucumber, cut into 1 inch

3 tbsp of Chipotle sauce
Methods
In a bowl mix the vegetables and sauce well. Season it with salt and pepper then serve it on the plate. Place your roll-up turkey ham on the salad.