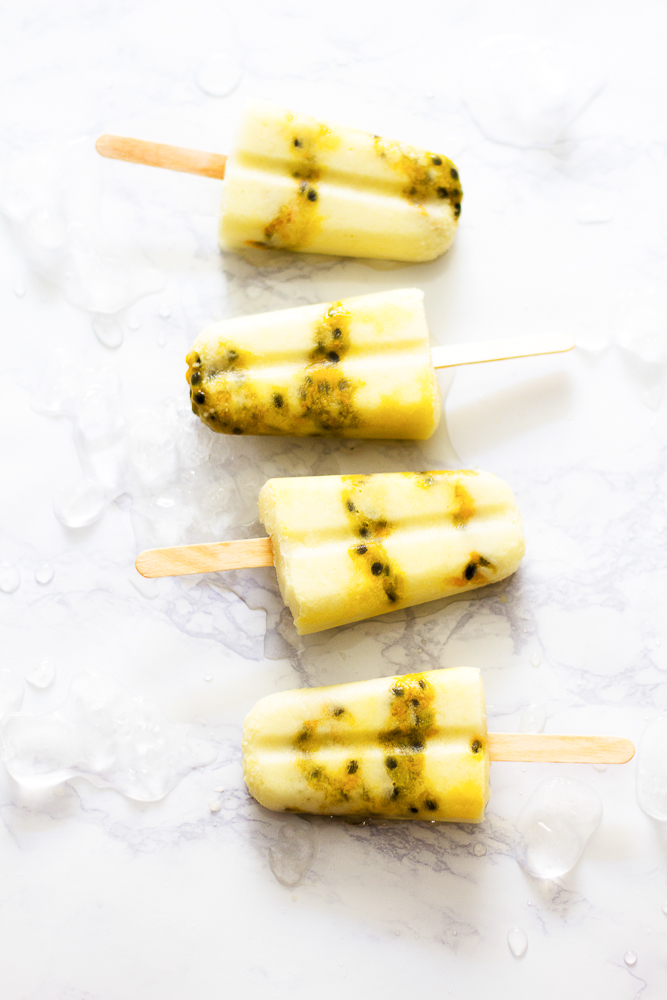 The weather has been getting incredibly hot and rain never tends to pity us even for a moment. So tell us, what is better than having ice lollies in this weather?
We love to make our own fruits lollies. It's easy also affordable compared those organic fruit's pops out there. Here is the step to get one of your own flashy lollies, you will need 5 medium passionfruit, 2 cups of cubed pineapple (fully ripped), 1 can of full cream coconut milk, 2 tsp of cinnamon powder and 2 tbsp of pure honey. Starting by halving all the passionfruit into two and scoop the flesh out to a bowl, leaving it aside. Next, you will need to blend all the remaining ingredients together to puree. Pour the prepared ingredients into the ice-pop mold, layers the pineapple mixture and passionfruit flesh evenly, making sure you enjoy every mouthful of the flavor. Insert ice-pop stick and freeze until firm, for at least 4 hours.
*Tip – There are no tips, just remember to lick them quick before it melts!  
Happy Friday! #TGIF