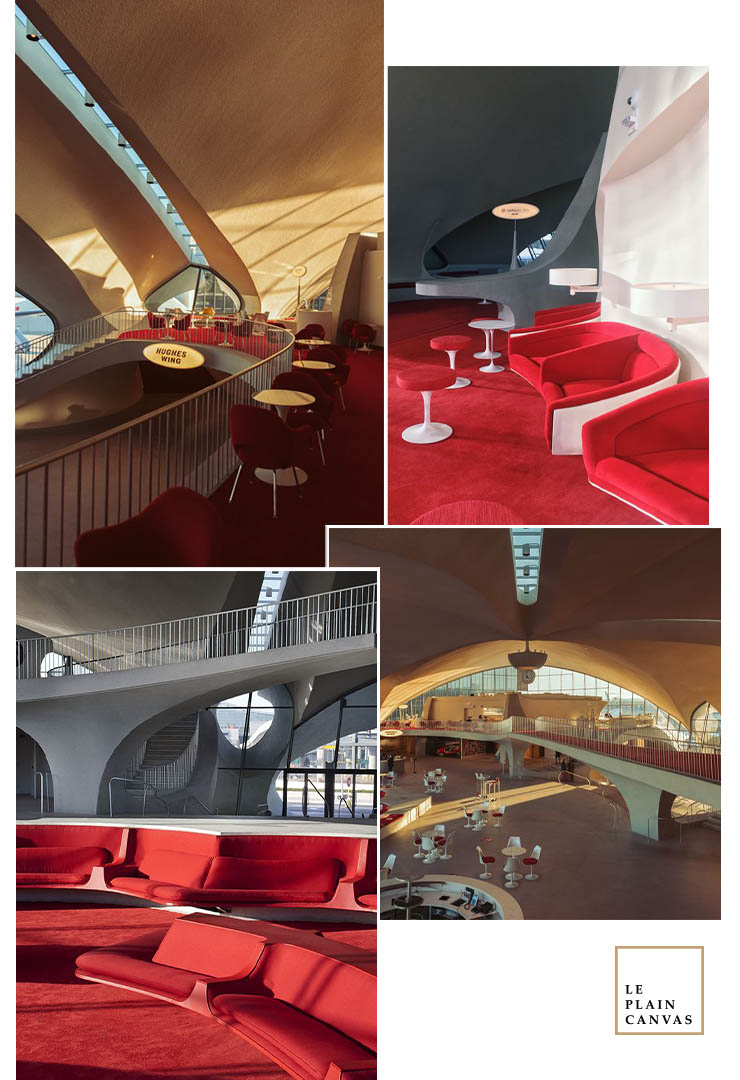 While I am still stuck in Singapore, one of the fun for me is to scroll through my Instagram feed of people traveling. This time I came across this minimalist and retro place, I immediately want to know where it is. It is named a hotel but yet looks like an airport. After much research, I found out where is it, and now it is in my bucket lits.

We'll meet you at the airport" – not the most exciting (or popular) phrase you've heard, until now. When JFK airport announced it was restoring and transforming the historic TWA terminal into an onsite Mid Century Modern boutique hotel. The rooms are sleek and dapper, combining the best of Mid Century Modern design with today's amenities like the soundproof windows because of airplanes. And finally, the newest and possibly most exciting part of the hotel is The Pool Bar: an outdoor infinity pool surrounded by a large observation deck and bar. 

Will you want to visit it someday?
xoxo, Joe
Credit | All shots used on the mood board via our Pinterest boards.