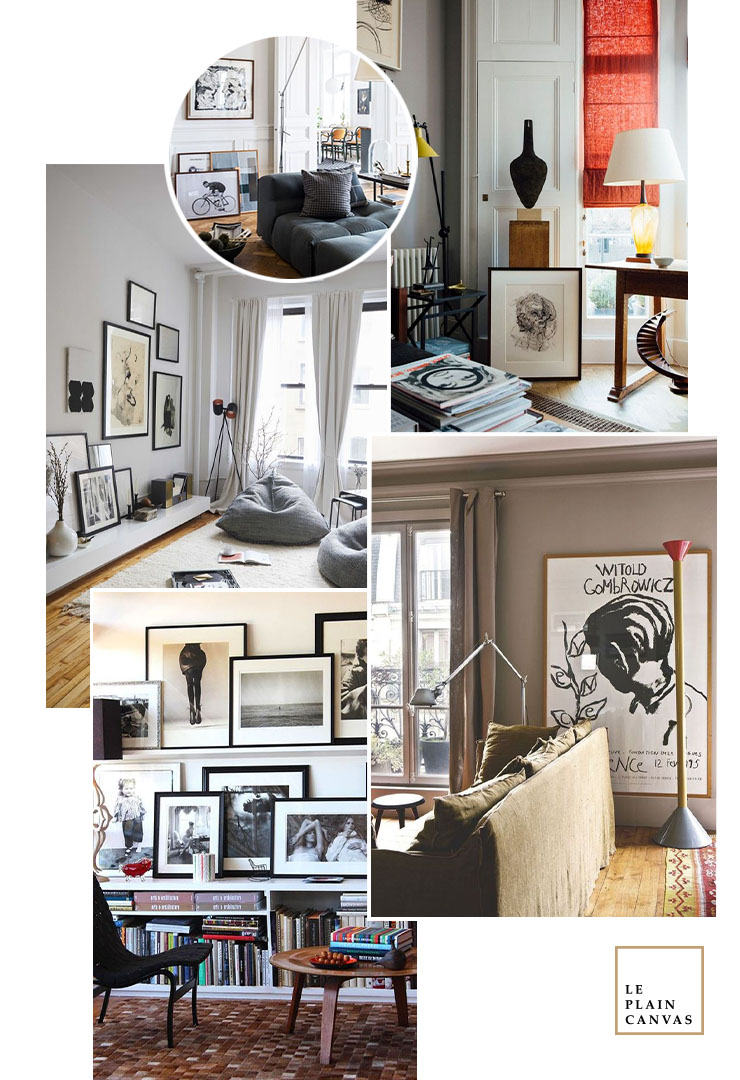 If you're looking for an idea for adding some color and style to a certain room in your house then you could try creating an art gallery. It's a great idea if you have several framed photos or artwork just lying around or if you want to display some of your creations.

You can mix and combine all sorts of artwork. For example, you can display painting along with framed photos, DIY pieces, and posters. Such as a modern wall art gallery with a casual look and a mix of colors, textures, styles, and designs.

Previously I only thought that photo frame is only for the walls and table but I am wrong, you could also put them on the floor across the hallway.

How do you put your photos?

xoxo, Joe

Credit | All shots used on the mood board via our Pinterest boards.