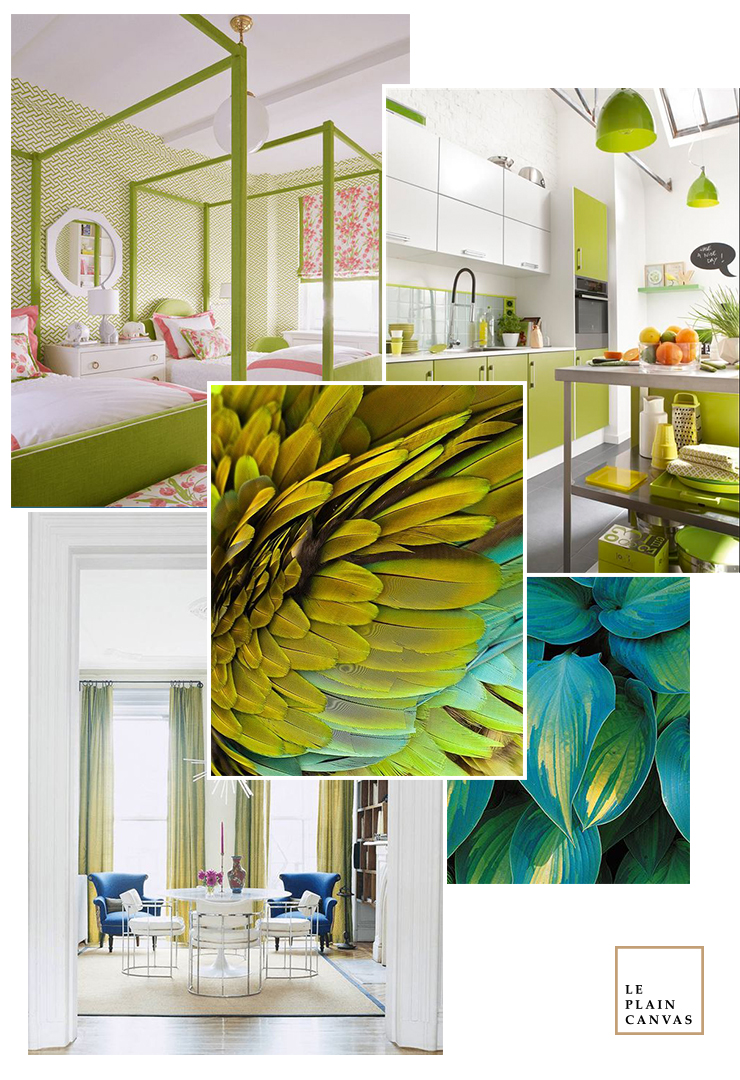 Today's color trend is a fun lime green tone with a strong vintage vibe. Some might call it a chartreuse but Pantone calls it 'Golden Lime'. This color fits in perfectly with modern designs and vintage style interiors. Thus, anything mid-century modern is going to pair well with this color trend. Now for the fun part. Let's take a look at some inspiration featuring 'Golden Lime'.
This lime green color makes perfect accents in dark rooms. Such as having a dark navy blue wall color and rustic leather pieces to replicate this look. Or a well placed the lime green piece in a white room with black accents is just perfect!
Nothing says modern like a lime green and black color combo. Really, just a few pops of white add brightness to the look. However, if you are not a fan of black, don't worry. Just a touch of lime green with orange can also add a welcoming touch to this beautiful white living room.
Or a simple tall golden lime curtains really accentuate the height of the room. Thus, nothing fancy is really needed.
xoxo, Joe.
Credit | All shots used on the mood board via our Pinterest boards.