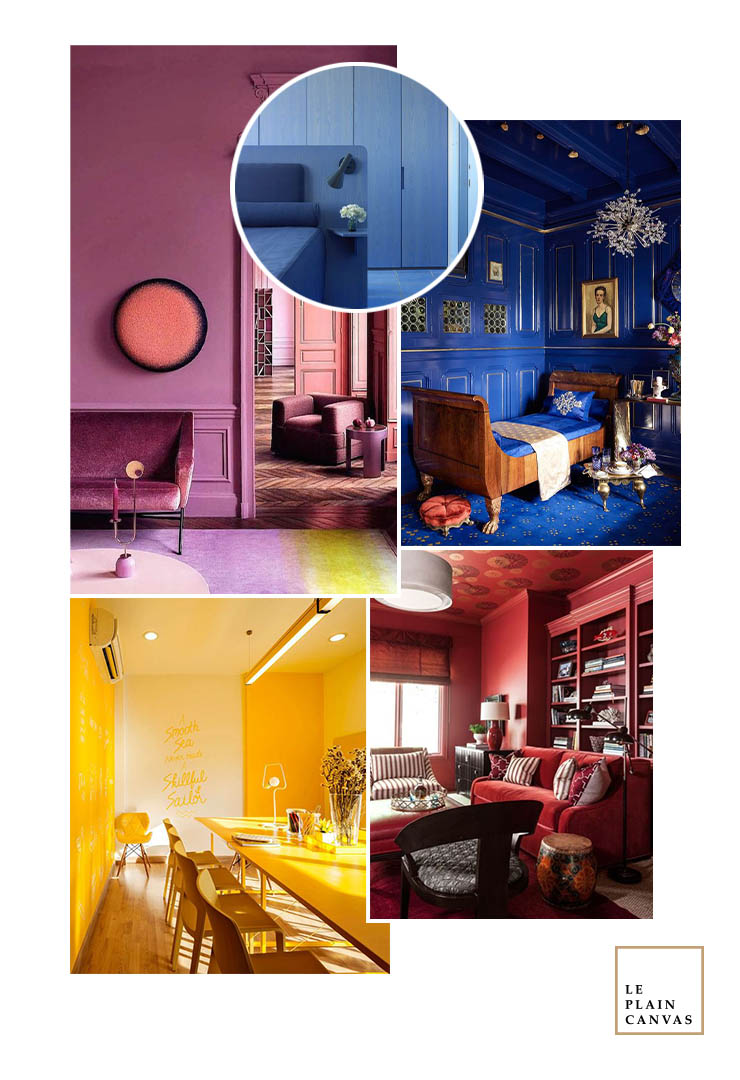 In recent years, monochromatic rooms have been all over the place. And while these spaces are often quite nice, sometimes they can look a little bland or a little too matchy-matchy. However, lately, monochromatic rooms with bold color schemes have been popping up everywhere. Think entire rooms draped in royal blue, emerald green, and other deliciously bold colors.

It's no secret that we're big fans of colorful interiors, so this is definitely a trend we can get on board with. Below we've rounded up a few of my favorite bold monochromatic rooms.

xoxo, Joe

Credit | All shots used on the mood board via our Pinterest boards.