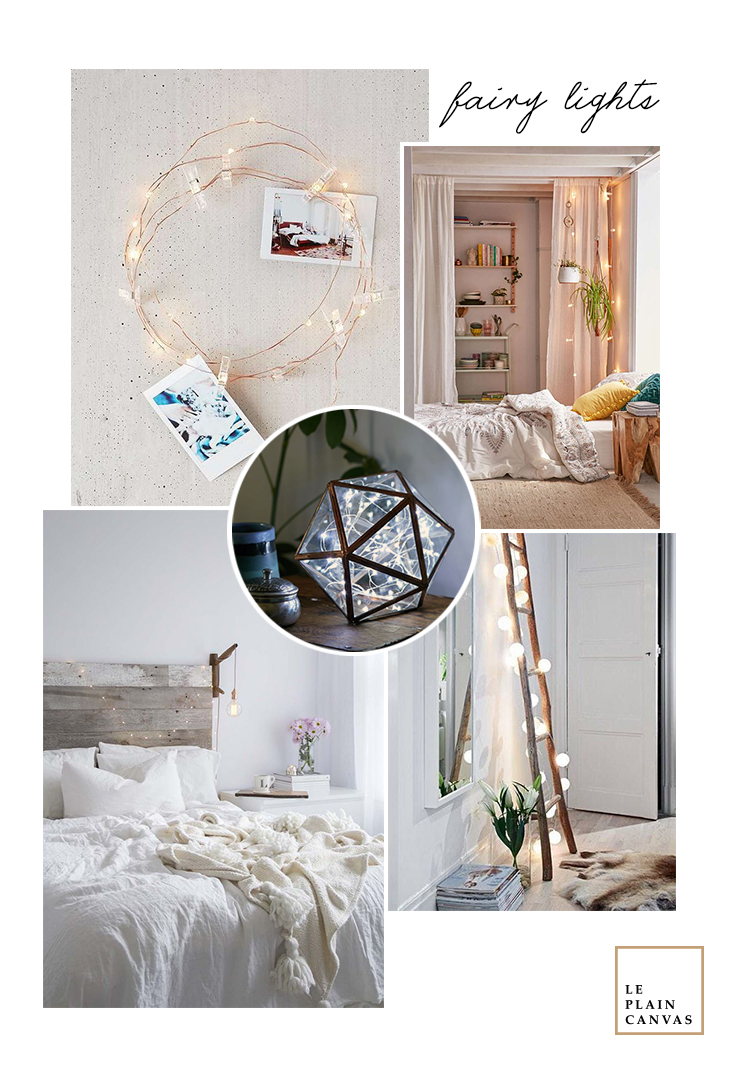 There is a madness trend out there all about fairy lights. Moreover, fairy lights are no longer reserved for outside barbecues or the Christmas tree. Take inspiration from these beautiful Pinterest post and use them to make your bedrooms look completely magical.
Whether you call them rice lights, fairy lights or string lights, it would be rare for you to find a home without these. You could just string these along with a wall or you could dress them up a little for a more mature look. A little string of them, it can blink up your room when you didn't want to use the main light or lamp.
Sometimes, the intensity of fairy lights can be a little too bright. One way of handling this would be with a dimmer switch. Another way to soften the brightness of fairy lights is to hang it behind a sheer curtain. Use this to define an accent wall or to create a headboard a part of your bedroom décor.
Do you love this fairy light?
xoxo, Angela
Credit | All shots used on the mood board via our Pinterest boards.