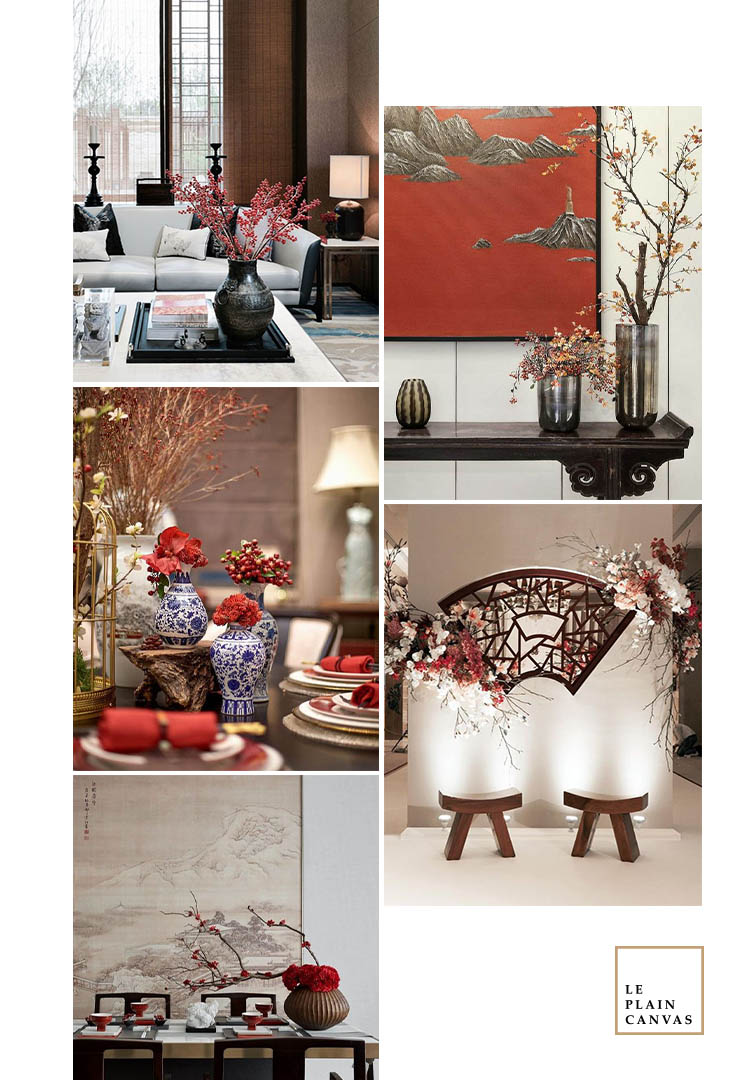 Chinese New Year is around the corner, and it's always good to have some oriental elements in the house to create the festive season. Using cushions in golden hues and sky blue shades look stunning piled on a grey sofa. Furniture with clean lines allows light to circulate around the room. Most importantly is to create a sense of calm with a striking textured pendant lantern in a natural color, surrounded by soft tones and textiles.

While trying to plan for Asian-style interiors, the word 'balance' is something that you will come across time and time again. And we simply cannot overstate the importance of this singular aspect of oriental design. Balance is often the key defining aspect of an Asian theme. You need the right harmony of not just the colors but also different textures and elements that surround you. If your home is just one big block of concrete, think about adding glass partitions, natural stone decorations, wooden floors, bamboo blinds and a few organic textures in a poised fashion.

xoxo, Joe

Credit | All shots used on the mood board via our Pinterest boards.