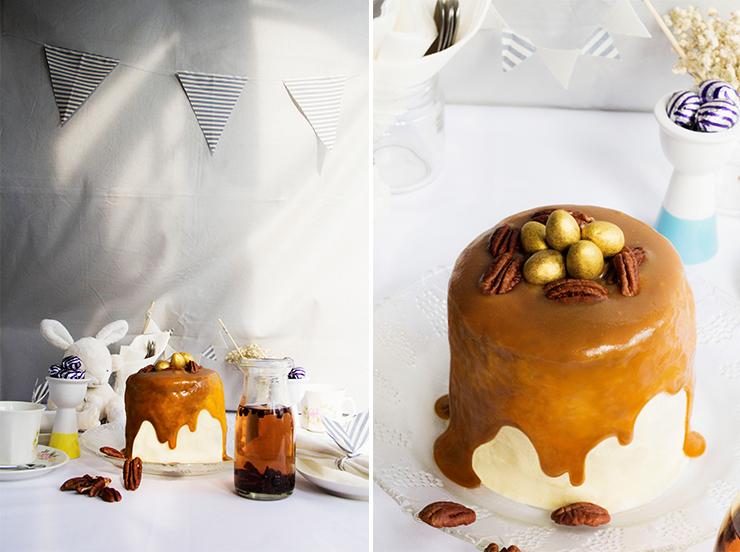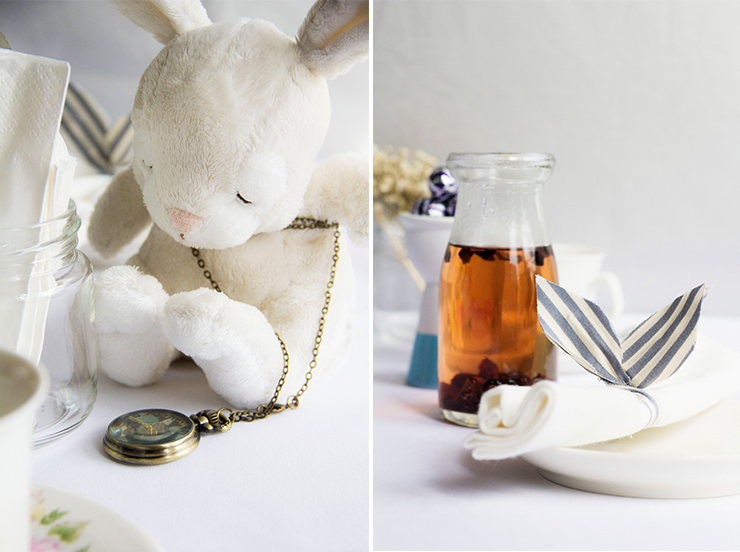 Do you have any plan during this coming holy week? When Easter is right around the corner, and if you haven't spruced up your home for the coming of spring, it's time to hop to it! Here are some ideas for the last minutes preparation, be it a casual brunch or a tea party – this is a safe bet if you want to impress guests, family, friends or the kids without getting worked up with.
It consists of minimal decorations that you could simply found the materials at home and a freshly baked Carrot Caramel Pecan Cake along with a pot of good green tea of your choice. I'm someone who is very particular with table decor, we believe that one could enjoy better when the surroundings are prettier. And who does? Therefore, we pick up some subtle textile which we get inspired by the Kinfolk style. We designed napkin's ring by getting inspired with the Easter Rabbit's Ears.
Talking about the Carrot Caramel Pecan Cake, we would suggest you make the lime frosting and the caramel sauce the night before as it will be firmer to spread on the cake the next day. It will be best to be prepared 3 hours ahead before your guests arrive. As it allows the cake have enough time to be baked and rest before layered the frosting fully. We would encourage having some easter eggs chocolate as the topping as it simply just make the cake look more exciting. Don't you think so? Besides, we advise you to serve with green tea as it's always a better choice for drinking, it increases fat burning and improves physical performance, it is great to go along with any desserts being served. Hope you enjoy it, Happy baking!
Happy Easter Day! xoxo