Let's be honest, one of the best the best part of a party or event is when you see a big, beautiful cheese platter on the table. On the table, it is glowing with all types of cheeses, perfect fruit, and crisp crackers. The opportunities and mouthfuls are endless. Well, if you've ever wondered how to make the platter of your dreams at home, we've got you covered. Not saying we are going to have them in the morning.
This Christmas morning we decided to have a mini cheese palette to start our day. After we are back from Melbourne, not only we brought memories back. We also brought back all this amazing cheese and dips.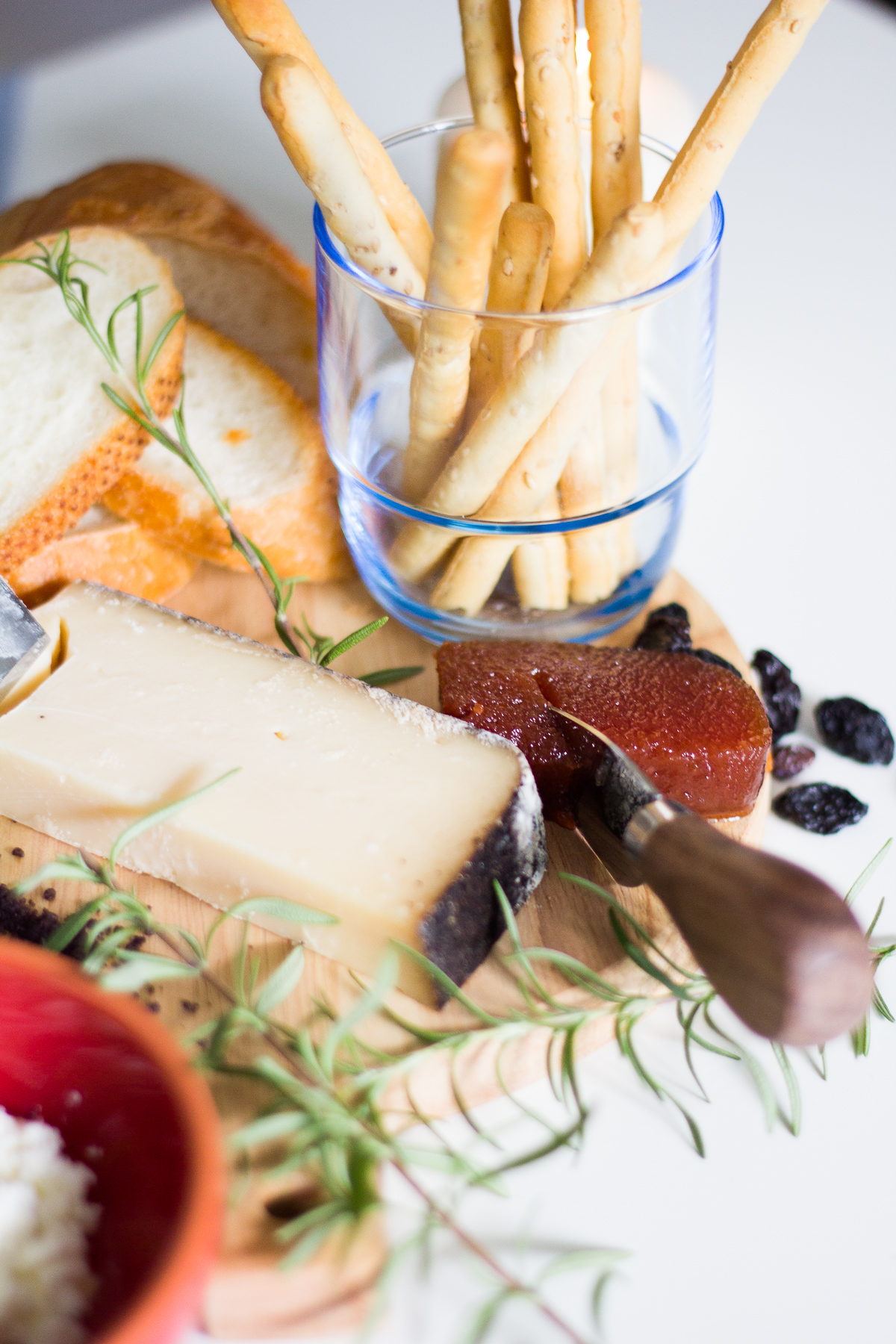 Let's start by choosing your cheese, we end us having a soft – goat cheese and an old – smoky parmesan cheese. A little tip for you when you serve your cheese. Cheese should be served at room temperature, so plan on pulling it out of the fridge about 30-60 minutes before serving. To keep the cheese from drying out, you can lightly cover it with a barely damp towel.
For the old smoky parmesan cheese, the longer a cheese ages, the harder and crumblier the texture becomes. They tend to be saltier and full of great flavor. But remember: a little goes a long way with really aged cheese. It really packs a punch.
When you hear or see goat cheese, usually it refers to chevre, which is a fresh goat cheese. But there are dozens and dozens of goat cheeses available — fresh and aged.
Man can't live on cheese alone, and neither can your guests! Have fun with sweet and salty accompaniments, from assorted crackers with seeds or herbs, hearty whole-grain artisan bread, to sweet fruit and nut-studded quick bread, and mini toasts.
xoxo, Angela