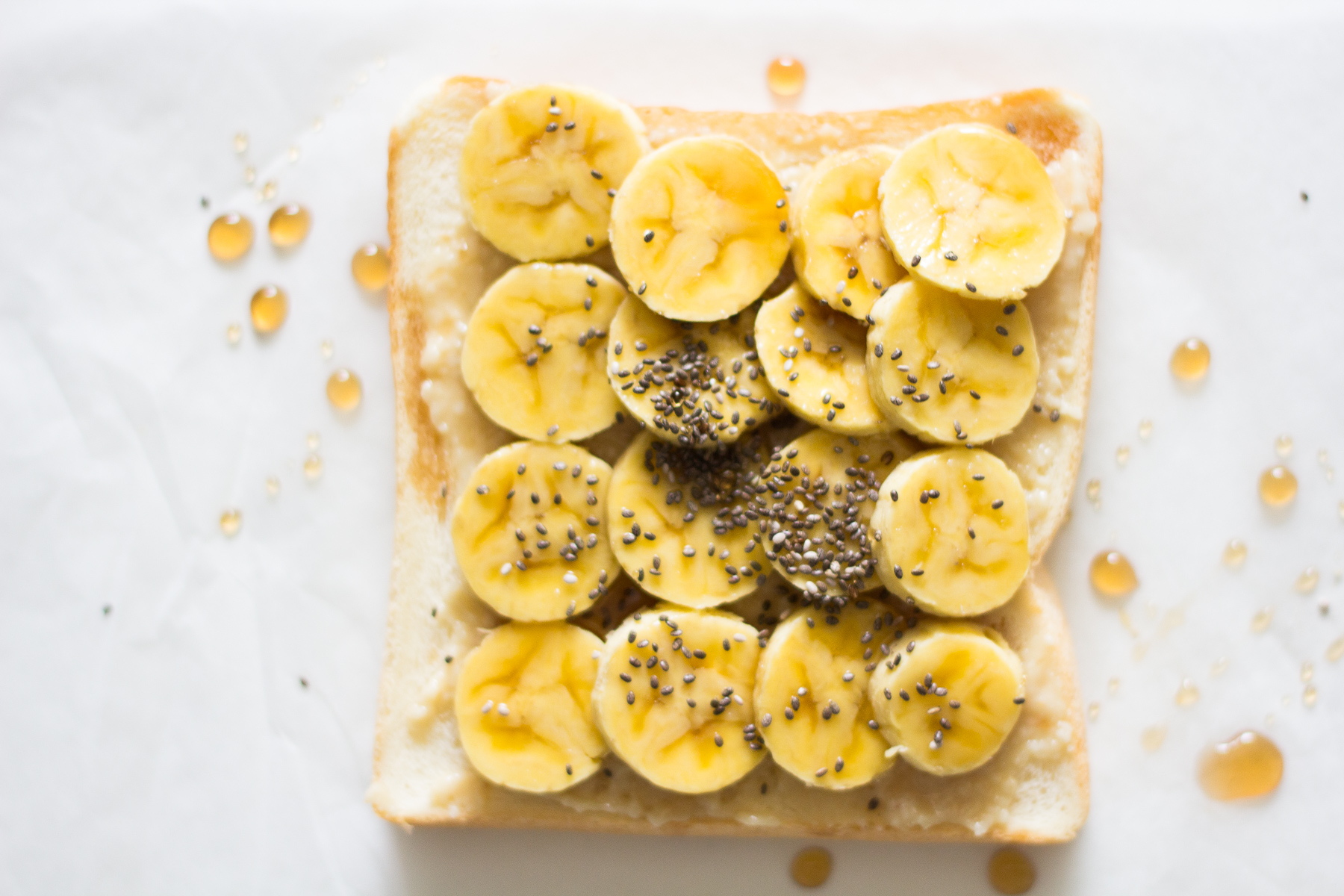 This could be our favorite breakfast these days, it contains all our favorite bits of it. Now, all you listening is our munching sound, "yum yum yum"… while eating the toast. It's a simple to go breakfast! Simply toast your bread, slices your bananas and spread it with butter. However, we decided to go with macadamia butter as it's a healthier choice – it comes with nutty textures.
While we decide to go with thicker bread slices as it gives you a better taste with all the filling on top. Lastly sprinkles with chia seeds and lots of honey before you head out to work.
Simple isn't it?
We bought this macadamia butter at Queen Victoria Market that we visited last October. Before I see this kind of butter, I only know there is the normal butter and peanut butter. It amazed me when I saw it, thus we decided to get it.
Why do we love macadamia? Not only because we love nuts in general! Macadamia is full of high-quality fats, low in polyunsaturated fats, and low in carbs. Besides, its flavor is unbeatable. Le's us get started.
Ingredients |
2 slices sprouted whole grain (or gluten-free bread)
1 tablespoon natural macadamia butter
½ banana, sliced
½ tablespoon chia seeds
Method |
Toast bread, spread ½ tablespoon macadamia butter on each slice. Top with banana slices. Sprinkle chia seeds on toast. Enjoy!
Share with us your version! Take a photo of yours, send us an email, tag us on Instagram, tweet us, anything. We love to see yours!
xoxo, Angela