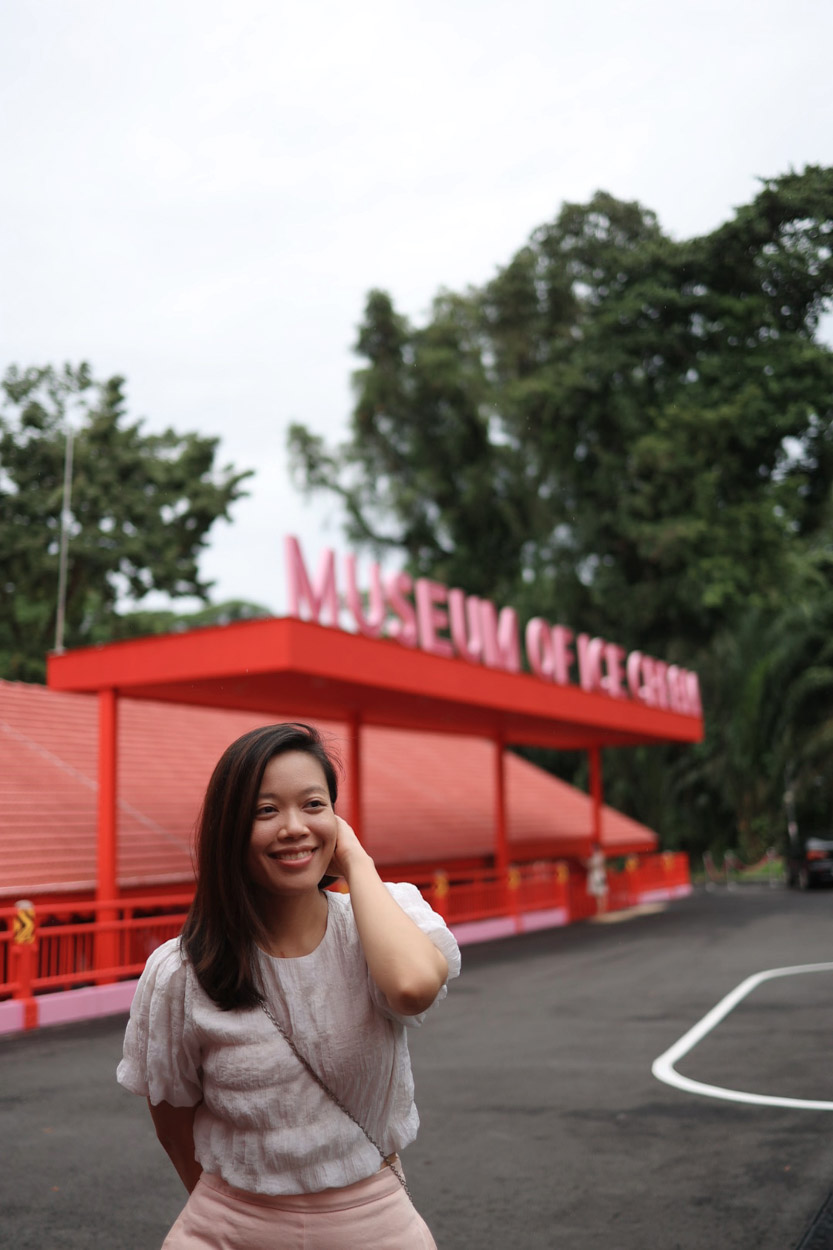 There are no worries about travel restrictions here at the Museum of Ice Cream (MOIC)! Take a trip to California Dreamin, a dreamy pastel pink beach resort inspired by one overseas. This is also one of the installations where you can enjoy unlimited servings of delicious ice cream treats that are served in flavours with a local twist!
Throughout the museum, there are different ice cream spots that you can get. Enjoy a Pina Colada ice cream on the beach as well as other flavours such as Pulut Hitam Potong ice cream, Lemon Bliss Balls, Apple Pie Soft Serve, Lychee Bandung and Taro Milk Tea ice cream sandwiches.
We pre-order our tickets months ahead for this as we don't want to miss it. Unfortunately, due to the busy schedule, we mistook the dates, and almost missed them. However, we are glad that we are able to reschedule the exhibition dates. Due to the covid-19 getting serious, we are happy that the Museum of Ice Cream make new arrangements and make this trip a safe and happy one for us.

The exhibition is located at the "ulu" Dempsey Hill, thus the only way is by driving or a cab. Please reach only 5 minutes earlier before your allocated time. You won't be able to enter even you reached early (that's what happen to us). The only restroom is located at the start of the exhibition, please use it before you start your ice cream's journey! It will be a trouble if you wanted one during the mid of the exhibition.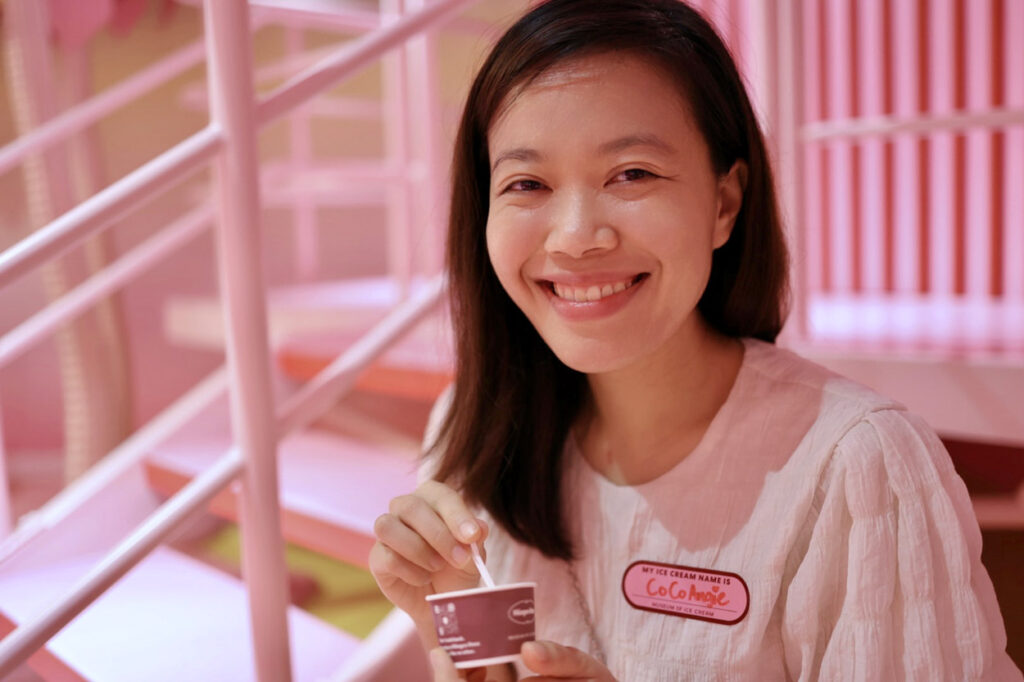 Engaging Experience
You will start your journey by making a name for yourself, the name needs to include your name and an ice cream flavour. I called myself JojoMint and Angela's called herself CocoAngie as both of us love ChocoMint a lot and we decide to blend into our name.

You will then welcome by ice cream, creatively designed walls, a pop's setting and also some engaging actives. One of our favourites is the Wall of alphabets. Where we will piece out the words that we want to share with the world. Which is our name! You could also find some really creative ones while you were there.
Welcomed with Singapore Inspired Spaces
If you have to head to the other Museum of Ice Cream in other countries before thinking the one in Singapore is the same, you are wrong, the Potong Land and Playspace is something most Singaporeans can relate to and only can be found here.

Paying homage to one of the island's favourite ice creams, Potong land is a place all Singaporeans can relate to in one way or the other. Over there, you can get a cube of bubur hitam (black glutinous rice) ice cream. Usually, it is served with a stick but it serve in a cube here thus it's very cold when served, and we would say it's better than the ones you can get at supermarkets.

Like Potong Land, the Playspace is one Singaporean can relate to. Once you reached the playground you will be welcome by inspired by the famous dragon playground in Toa Payoh. As a Singapore themed area, what's more Singaporean than waffle ice cream? You'd get to choose between taro milk tea and lychee bandung. We tried thelychee bandung flavour and we'd highly recommend it. It might be the best tasting ice cream out of the entire museum, so do not miss it! It is totally an upgraded childhood here!
A little reminder here, a lot of us missed the disco corner located at the corner of Potong Land. Thanks to the reminder by Princess Potong we didn't miss it!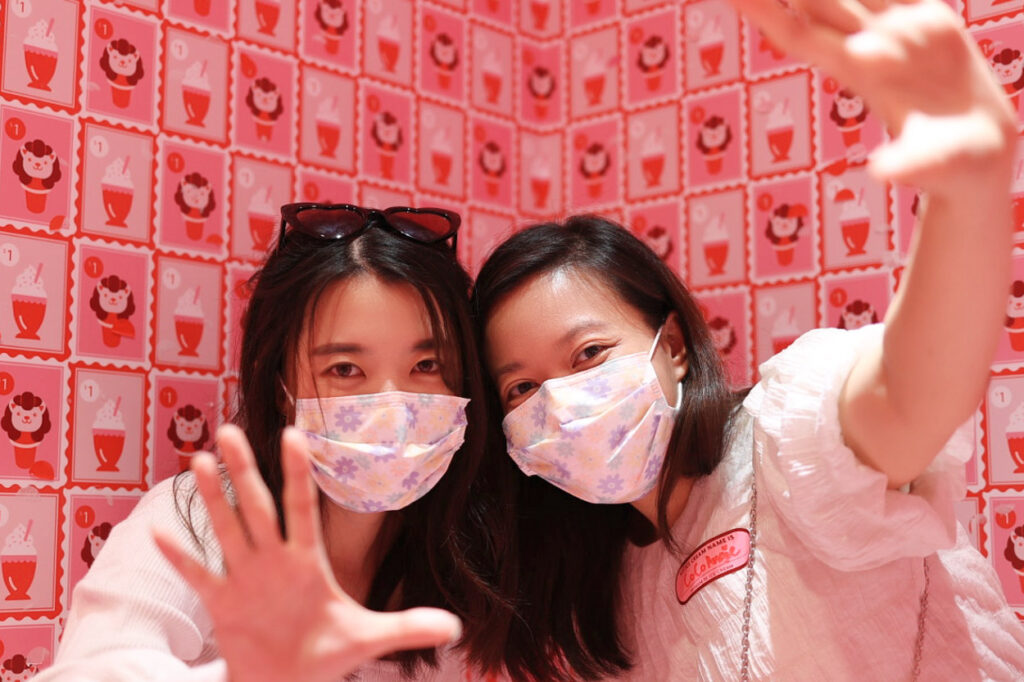 The iconic Sprinkle Pool
Here come the stars of this museum! Sprinkle Pool is the highlight of the Museum of Ice Cream! The largest pool of its kind in the world, it promised to give you ample fun and photo opportunities.

You'll be asked to deposit your bags, loose items and shoes at a dedicated area before entering. Looking at the pool, you definitely do not want to be dropping anything in it. Head in and have as much fun and photos as you can!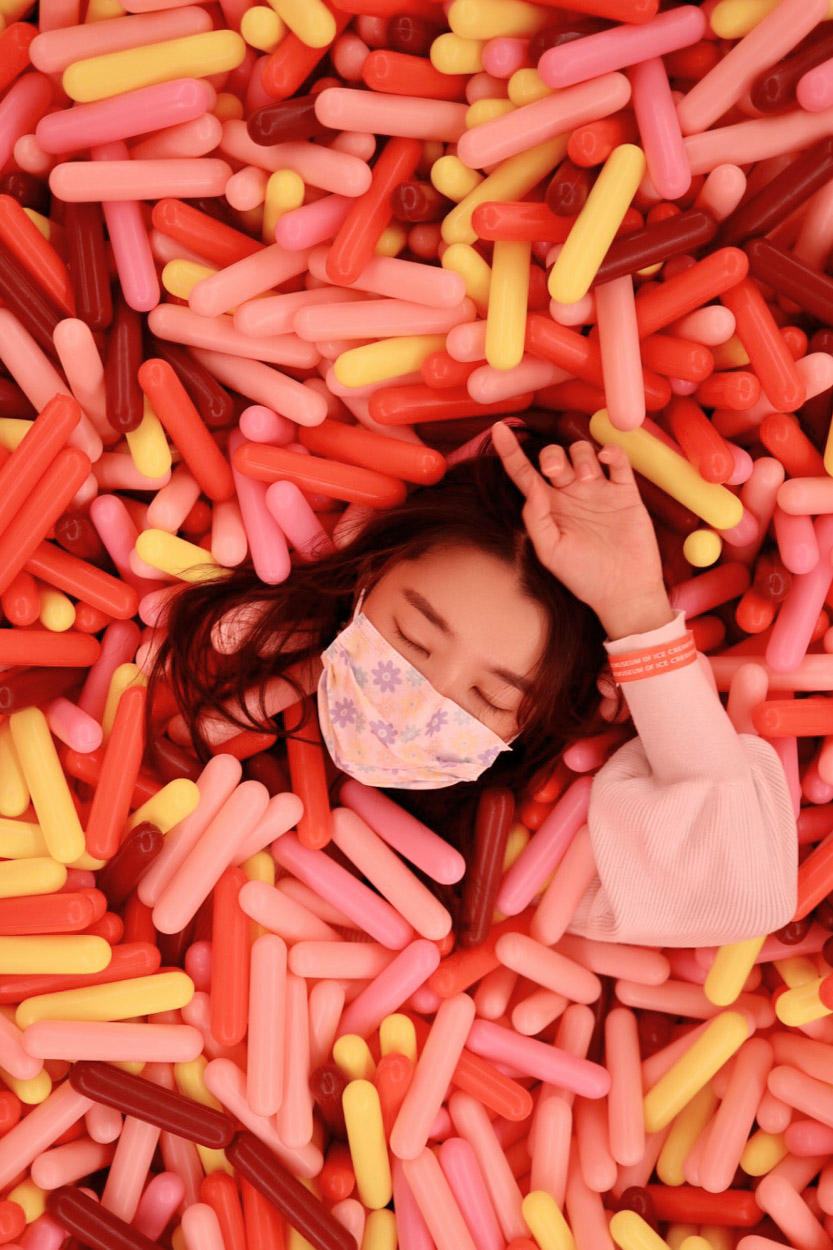 You will be tummy filled with ice cream and a phone filled with photos when the exhibition ended. While we must be on our masks all time (other than when enjoying the ice cream), you still are having a lot of fun. We couldn't imagine that we have spent 4 hours here, thus plan to head there early and make sure you enjoy as much as you could. There isn't a time limit at any station but you could make a u-turn if you have left the station.

We thought that the Museum of Ice Cream caters to the young Instagram crowd only, however, surprisingly we spotted lots of families and middle-aged people too!

Click here to get your tickets at the Museum of Ice Cream Offical website now!

xoxo, Joe